Step 1: Sign in to your SEAGM account and click "Transaction History".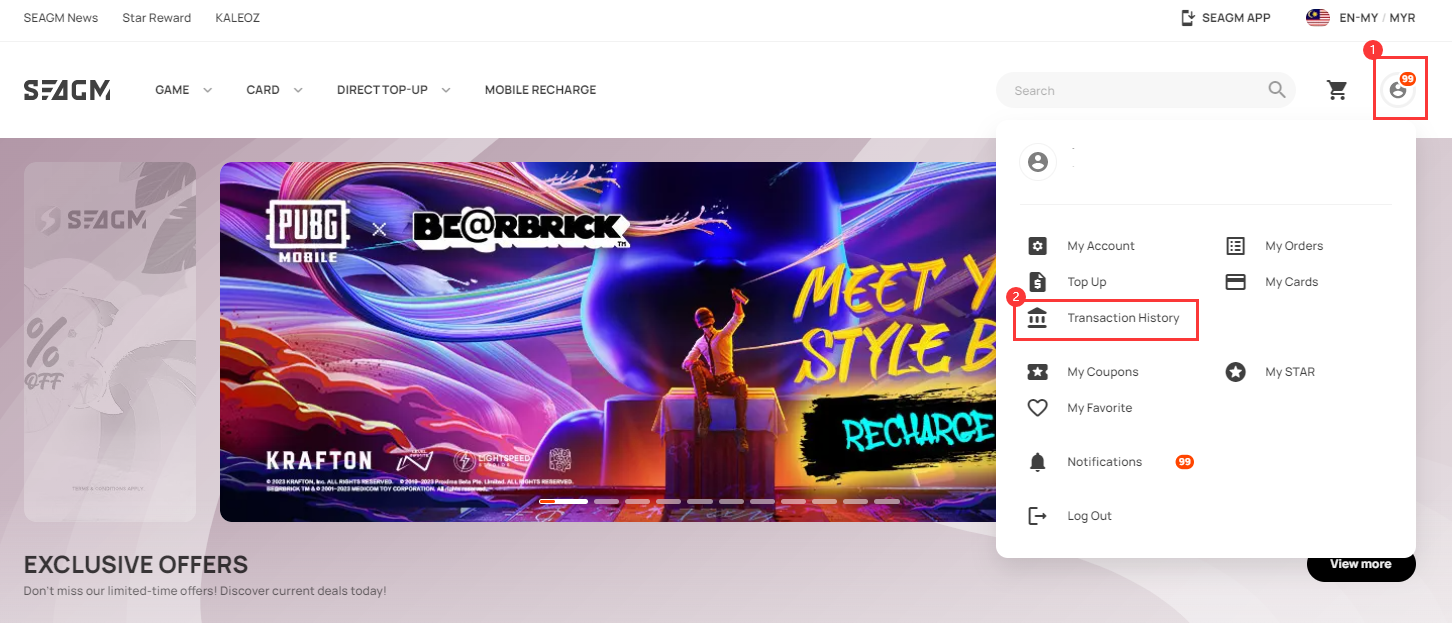 Step 2: On the transaction history page, you will see all the records of your transaction.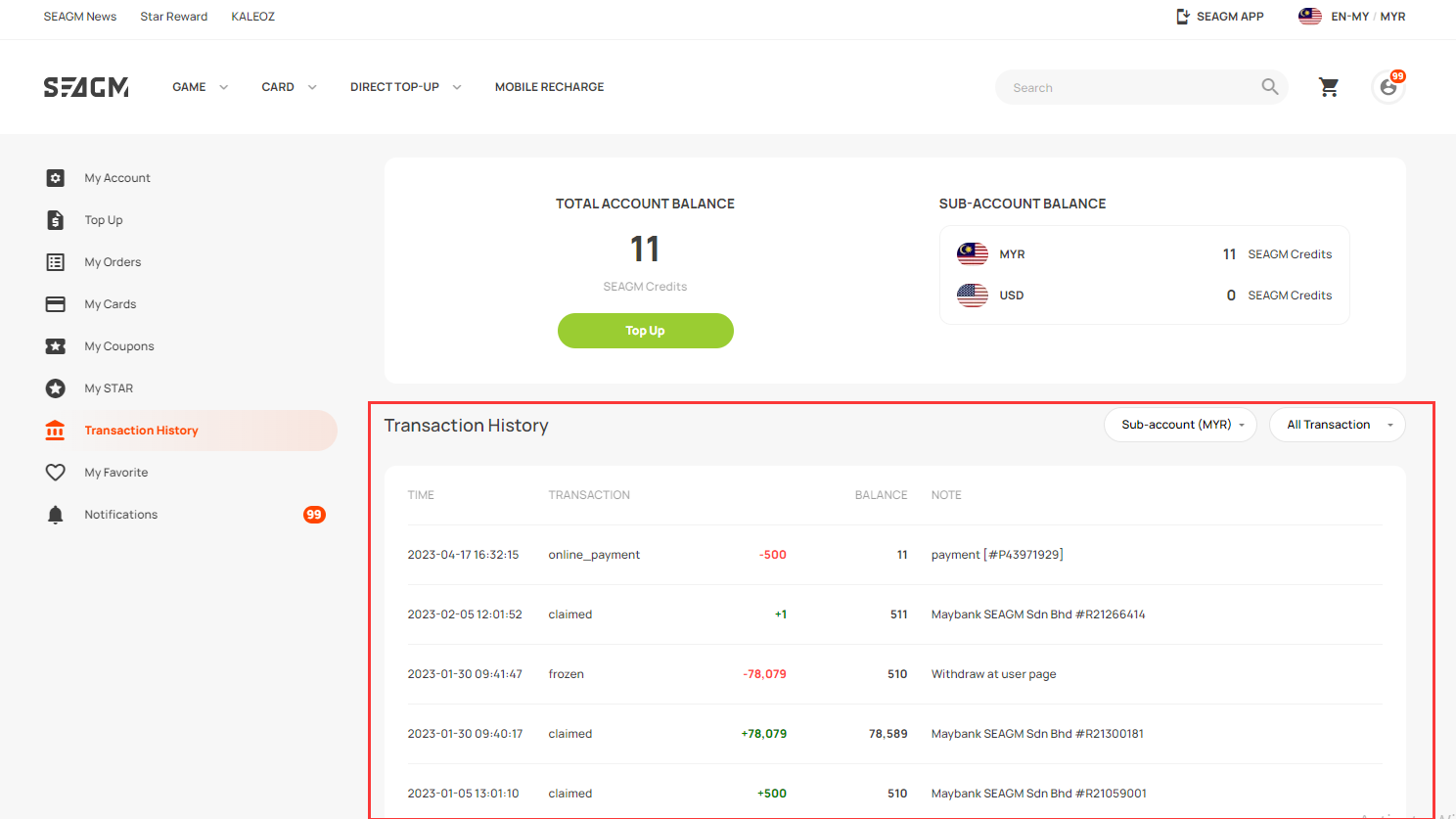 Thank you.
Visit the SEAGM Support site for quick answers and guides.
Need support? Contact our Customer Support via LiveChat.
Related articles:
FAQ: SEAGM Credits Sub-balance
Learn to check Sub-balances transaction history.