FAST (Fast And Secure Transfers) is a new electronic funds transfer service that enables customers of the participating banks to transfer Singapore Dollar funds from one bank to another almost instantly.
Step 1: Choose the item you would like to purchase > click 'buy now' > At checkout page, click 'Paynow' to be directed to the next page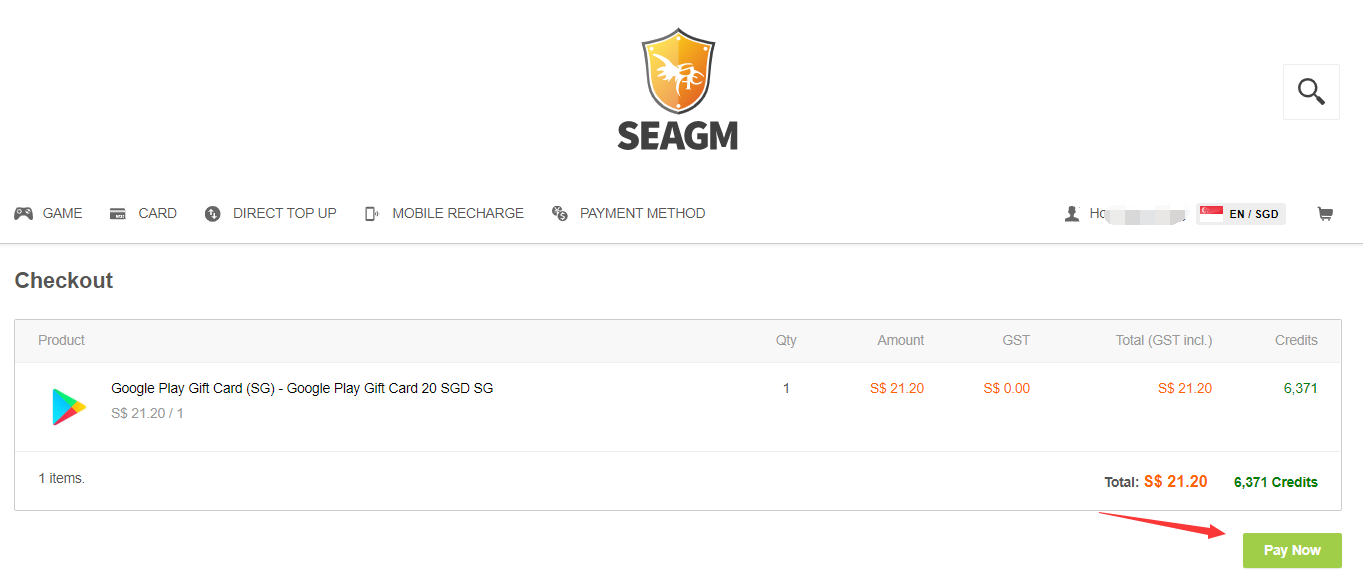 Step 2: At Payment page, select 'Offline payment' > select 'FAST' payment > click on 'Create Payment'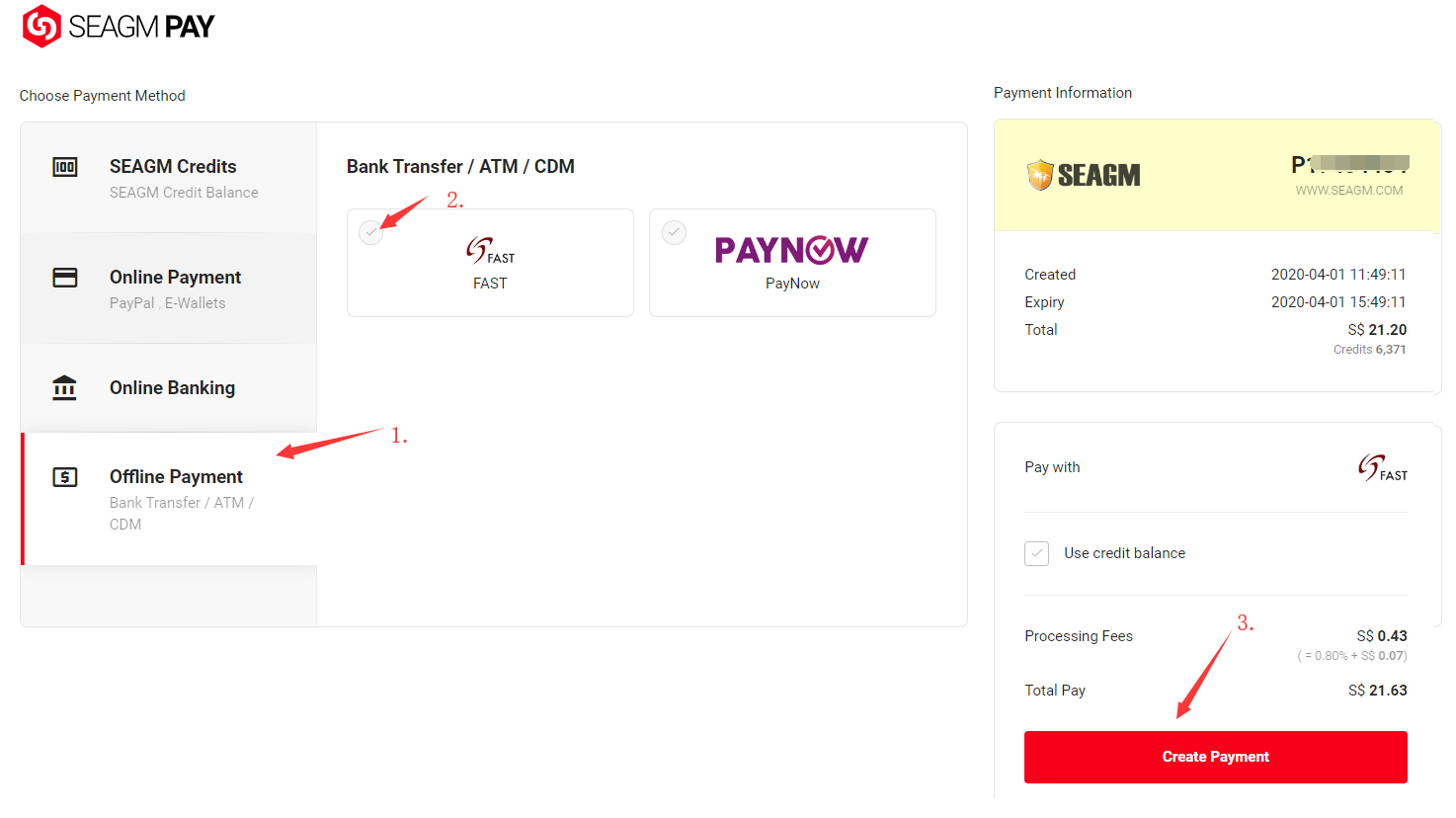 Step 3: DBS Account No. is generated for the order created and should only use for payment ONCE. Payment order will expire in 4 hours. Please complete your payment before that happens.
Notes: Checking on extra payment may need up 7 days depending on the response from banks and approval status.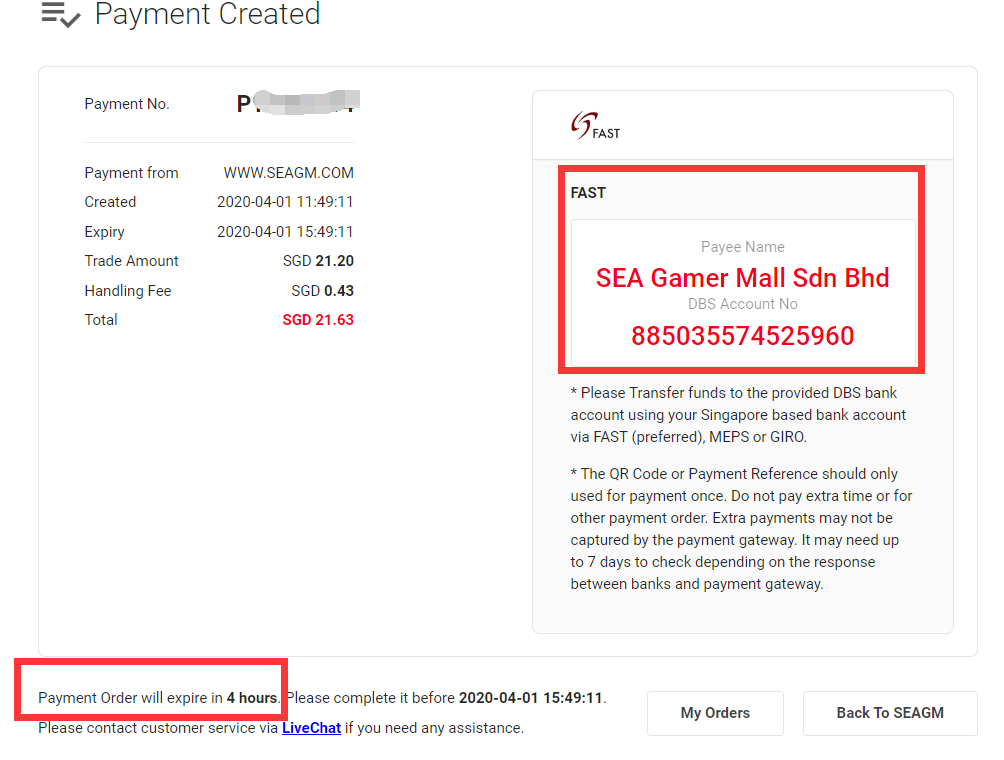 Thank you.
Visit the SEAGM Support site for quick answers and guides.
Need support? Contact our Customer Support via livechat.