Step 1: Sign in to your SEAGM account and click on the icon on the top right of the page.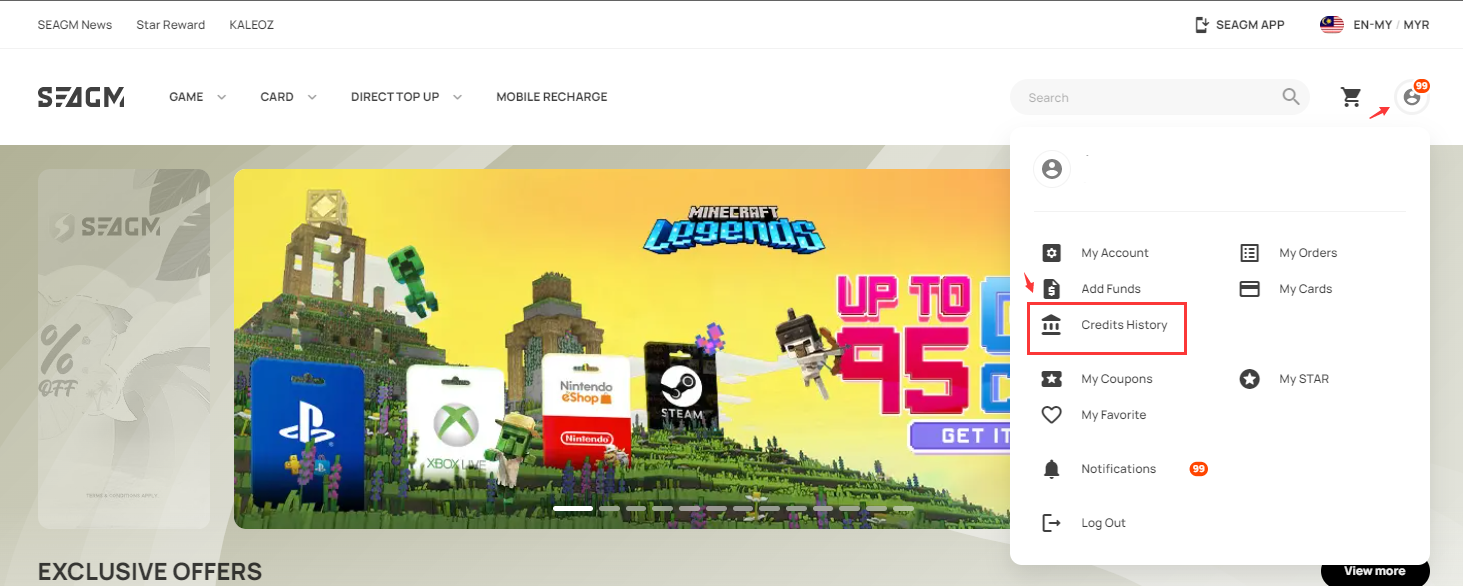 Step 2: Click 'Credits History', then scroll down and click the correct sub-balance to check your transaction history.

Thank you.
Visit the SEAGM Support site for quick answers and guides.
Need support? Contact our Customer Support via LiveChat.
Related articles:
FAQ: SEAGM Credits Sub-balance