About:
Samsung Pay is a mobile payment and digital wallet service by Samsung Electronics that lets users make payments using compatible phones and other Samsung-produced devices. The service supports contactless payments using near-field communications (NFC) but also supports magnetic strip-only payment terminals by incorporating magnetic secure transmission (MST) in select devices.
Step 1: Choose the item you would like to purchase > click 'buy now' > At the checkout page, click 'pay now to be directed to the next page.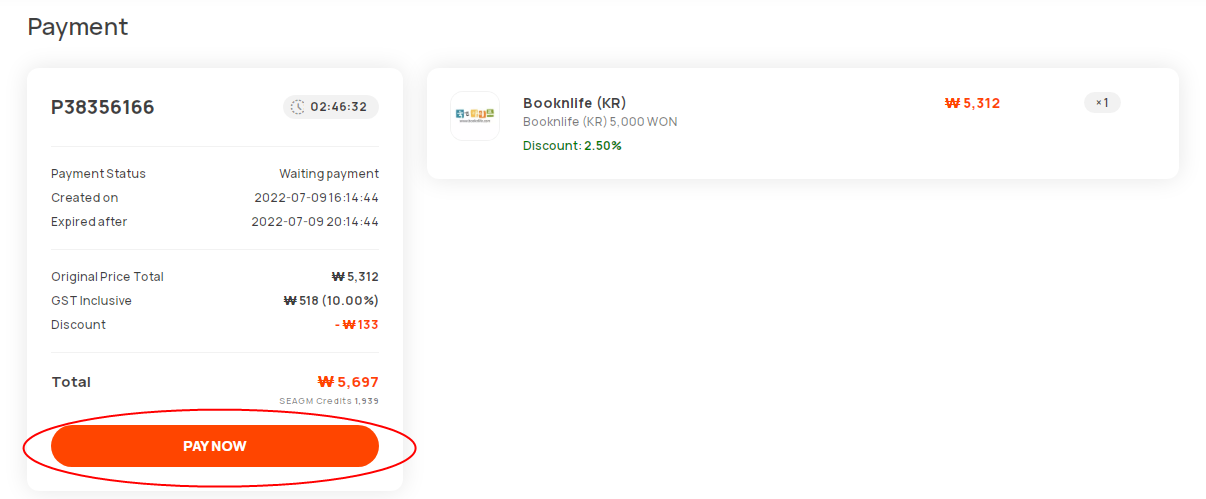 Step 2: At Payment page, select 'Online payment' > select "Samsung Pay" as your payment method > click on PayNow'.
Step 3: On the payment page you can either choose "Scan QR" or by entering your phone number.
***Note: Please allow our website to fully load once your transaction is completed to prevent floating orders.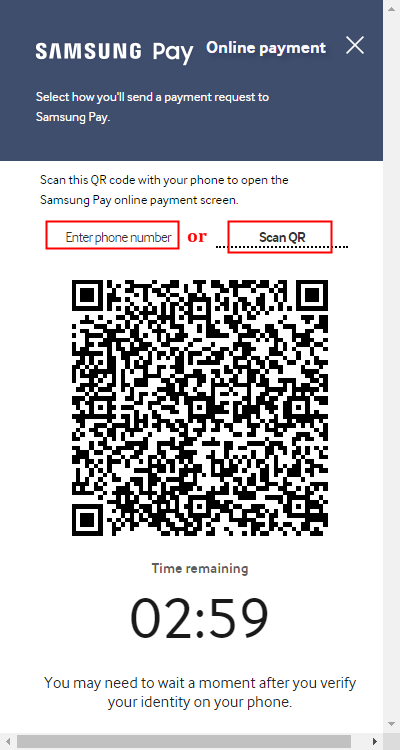 Step 4: Once the transaction is completed, please allow the payment gateway to re-direct you back to our website to fully complete the transaction. You may directly check the order status from your account profile under "My Orders". Do contact our support team via LiveChat if the status was still under "unpaid".
Thank you.
Visit the SEAGM Support site for quick answers and guides.
Need support? Contact our Customer Support via LiveChat.
Related articles:
How to pay using Oncash Korea [KRW] in SEAGM ?
What are Payment Processing Fees?