About:
MyCard (MY/SEA) provides users the access to pay for 1,000+ digital content worldwide. The safe and easy features of this payment platform allow buyers to purchase premium content of online games and services in a convenient, hassle-free environment. MyCard (MY) is available from MyCard iPoint 300pts MY to 3000pts MY on SEAGM.com. Get it now today on SEAGM.com!
1. MyCard Malaysia is supported by selected games only. Kindly verify with the respective game top-up option.
2.
MyCard Member Top-up Service is
NOT AVAILABLE
to MyCard Points that are issued by Southeast Asia Countries (Malaysia, Singapore, Indonesia, Thailand, Vietnam, Philippines)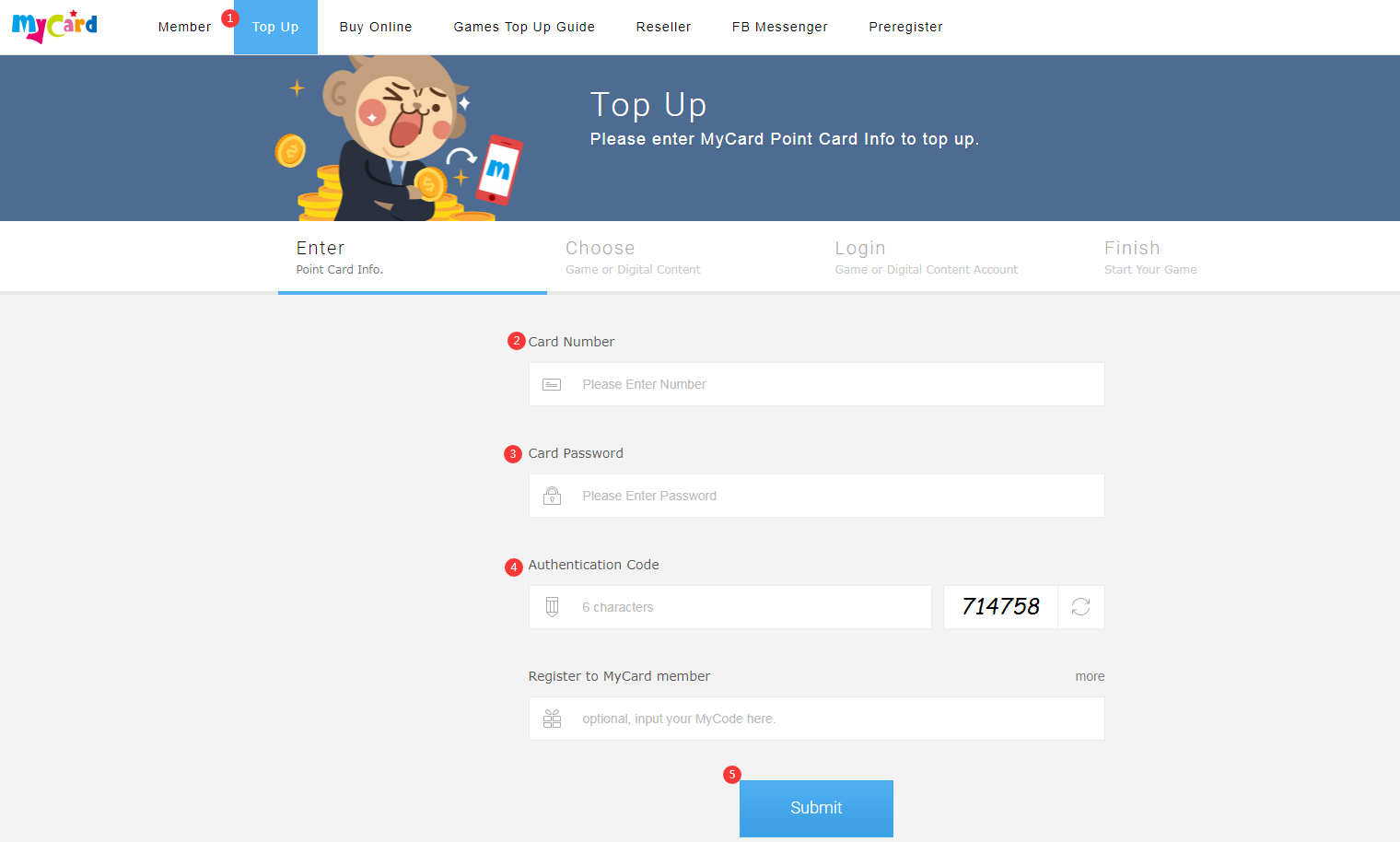 Step 4: Next, select your game or digital content and enter your game's member ID and password then click "confirm".
Step 5: Once completed all steps above, you're done and ready to enjoy the game!