Seven Mortal Sins X-TASY (Japanese: sin 七つの大罪) is a cross-media production project launched by publisher Hobby Japan in 2012, whose IP content includes manga and animation. The story is about Lucifer, the Fallen angel, who was sent to hell for his sin against the Gods. In the lowest level of hell, the demon kings who rule over hell have sealed Lucifer's power. Although Lucifer lost everything, she led her demon king Leviathan and girl Juzou Zenriya, as the "Arrogant Demon King Lucifer" started a journey to fight back against the seven demon kings. The story around the "Seven Deadly Sins" thus began.
Step 1: Register or login to SEAGM, then on the top right side of the page, search "Seven Mortal".
Step 2: Select "Seven Mortal Sins X-Tasy Diamond" and choose the amount of the diamonds, then enter your Account ID and click "Buy Now" to proceed

Step 3: Kindly confirm the number of diamonds selected and account information then click "Pay Now".

Step 4: Pick your desired payment method and click "Pay Now" to complete your payment.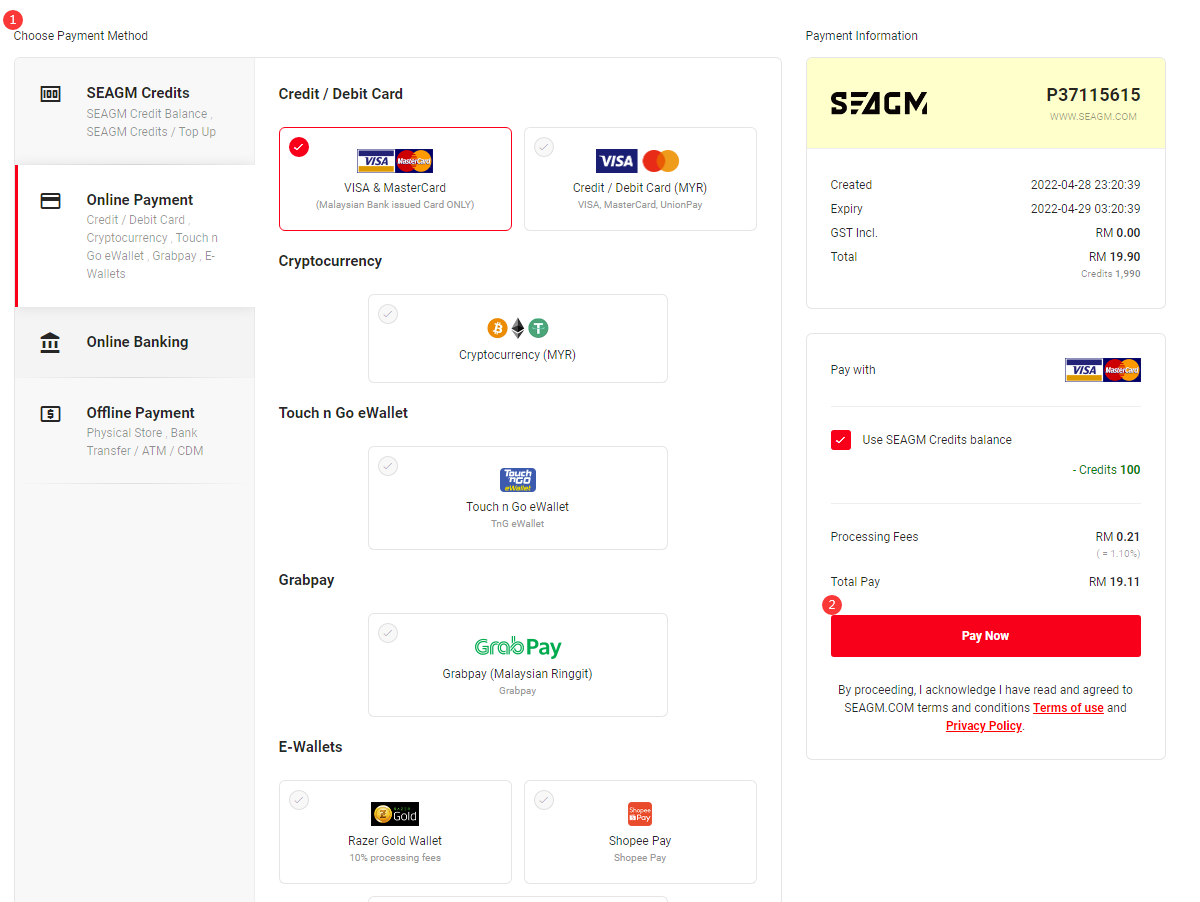 Step 5: Once payment is completed, you may view your order status, under "My Orders".
Thank you.
Visit the SEAGM Support site for quick answers and guides.
Need support? Contact our Customer Support via LiveChat.
Related articles:
How to pay using GrabPay in SEAGM?
What should I do if my SEAGM account shows suspended?