New MLA expansion "New Era" is available! Join our grand celebration in May and find out about the new special gameplay, wonderful gifts, and mysterious but powerful heroes. We guarantee you an exciting and different adventure with a trouble-free experience! Come to the Land of Dawn for the bright early summer!
Step 1: Register or login to SEAGM, then on the top right side of the page, search "Mobile Legends".
Step 2: Select "Mobile Legends: Adventure M-Cash" and choose the amount of the M-cash, then enter your Account ID and Server then click "Buy Now" to proceed.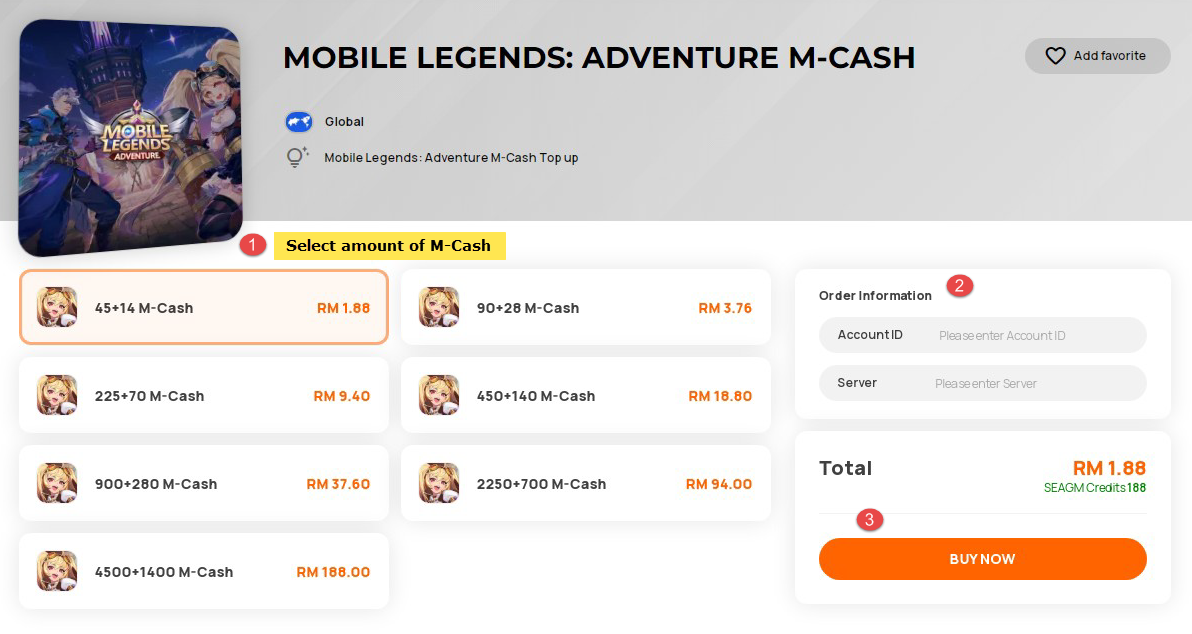 Step 3: Kindly confirm the number of M-Cash selected and account information then click "Pay Now".

Step 4: Pick your desired payment method and click "Pay Now" to complete your payment.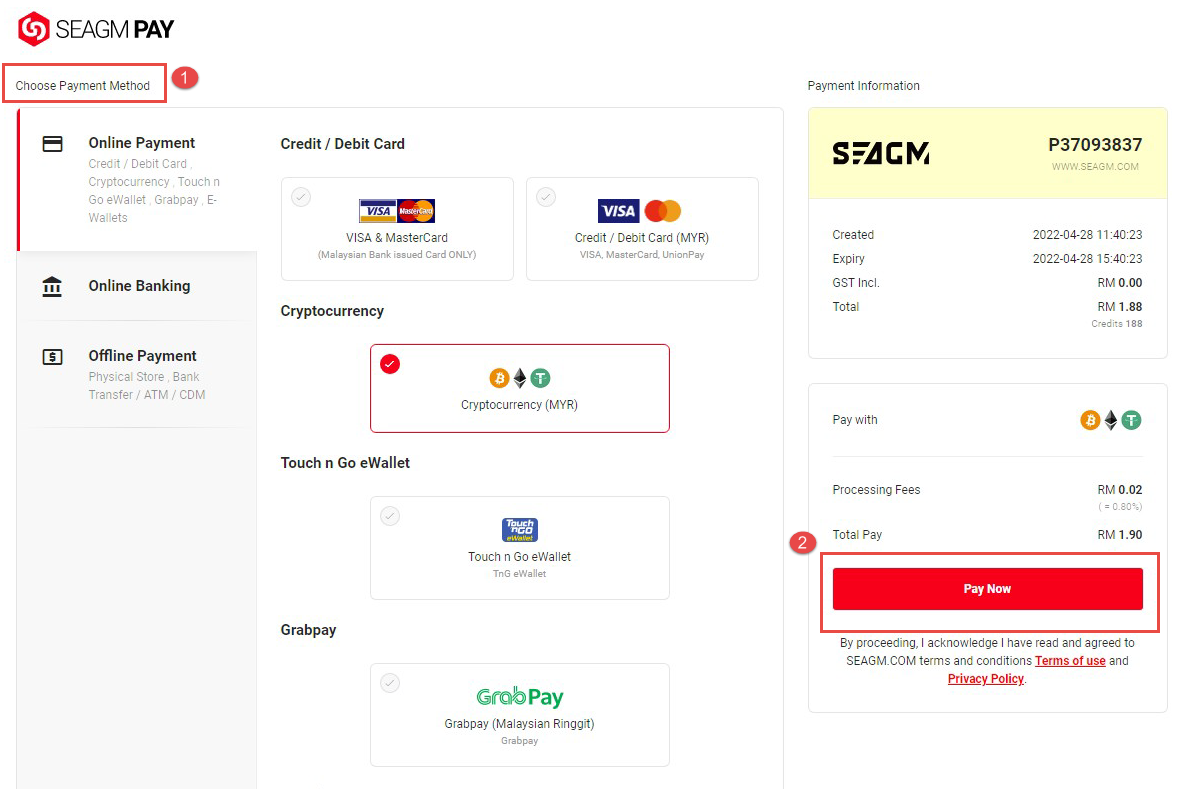 Step 5: Once payment is completed, you may view your order status, under "My Orders".
Thank you.
Visit the SEAGM Support site for quick answers and guides.
Need support? Contact our Customer Support via LiveChat.
Related articles:
How to pay using Western Union Cash Payments [PEN] in SEAGM?
How to retrieve my gift card Code/Pin in SEAGM?