About Western Union:
Western Union is an easy, simple and secure payment gateway that allowed the user to transfer money to others within minutes worldwide. Western Union is available in over 200 countries and is supported by more than 150 million retail and digital customers worldwide.
Step 1: Login/register an account in SEAGM.
Step 2: Choose the item you would like to purchase > click 'buy now' > at the checkout page, click 'PayNow" to be directed to the next page.

Step 3: On the payment page, select "Offline Payment" via the "Cash payments through Western Union in EC" payment method > click on 'Create Payment".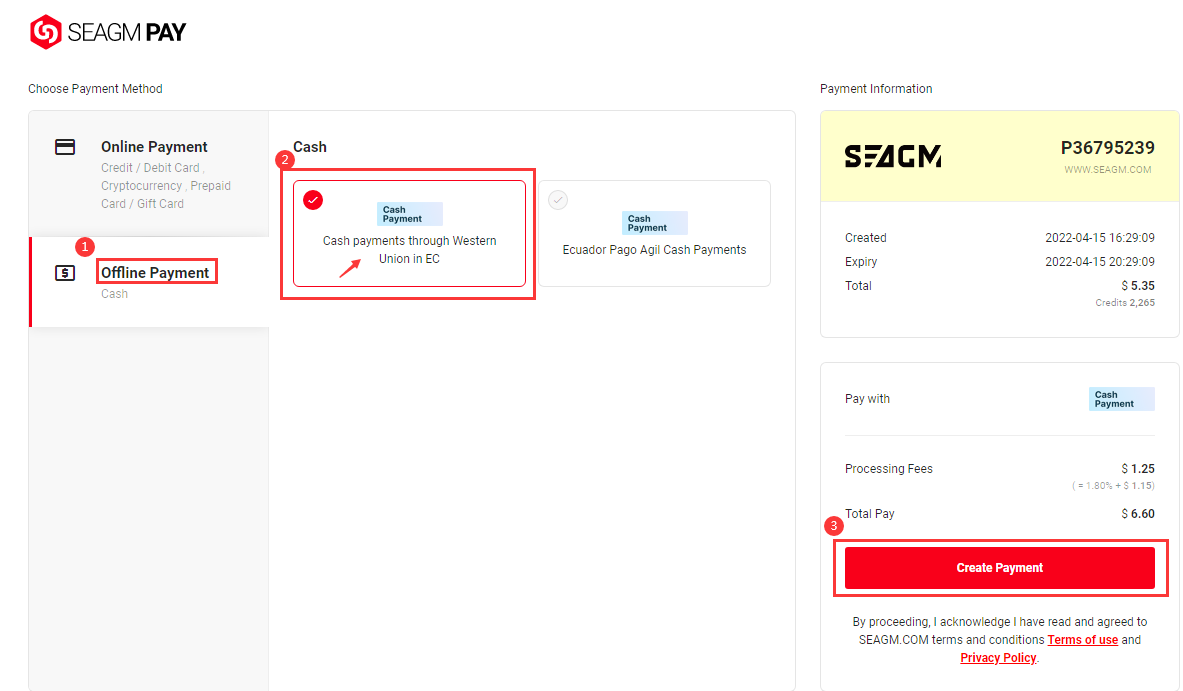 Step 4: The payment Cip code and CipURL will be shown once the order is created. You may proceed to make the payment with the instruction given below the Cip/CipURL.
Note: Code given should ONLY be used ONCE. All created orders will expire in 4 hours. Please complete your payment before that happens.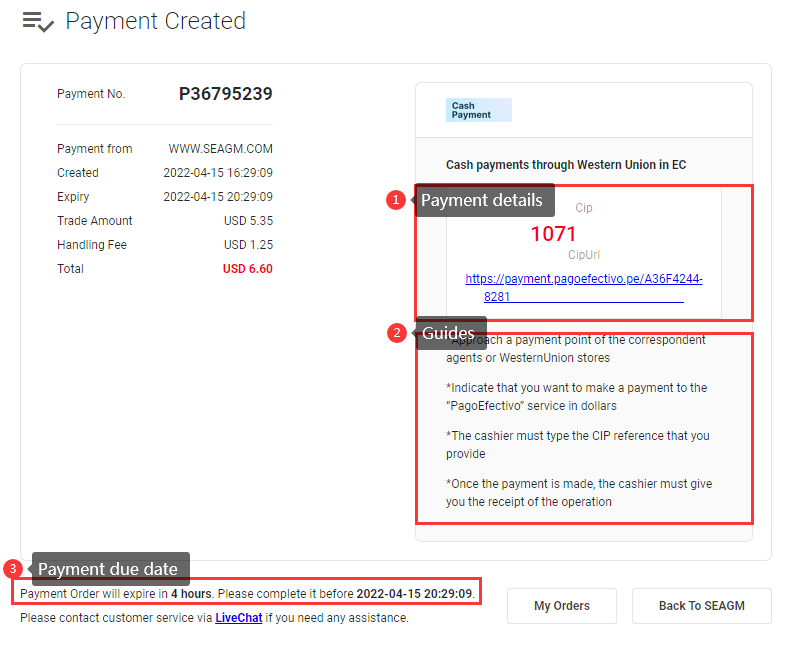 Step 5: Once cash payment is successfully made, the order will be processed automatically. You may check your order under SEAGM profile in "My Orders" section.
Thank you.
Visit the SEAGM Support site for quick answers and guides.
Need support? Contact our Customer Support via LiveChat.
Related articles:
How to pay using Western Union Cash Payments [PEN] in SEAGM?
How to retrieve my gift card Code/Pin in SEAGM?