About :
KilaKila App (formerly Hongdou Live) is a light idol live interactive platform. 漫播APP is a visual audio content platform for young users. 声咚APP is an amazing app that focuses on creating welfare for voice-lovers and quickly matching new friends.
Step 1: Register or login to SEAGM, then on the top right side of the page, search "KilaKila".
Step 2: Select "KilaKila Red Bean" and choose the red bean amount. After choosing, kindly enter your mobile phone number bound to the KilaKila ID.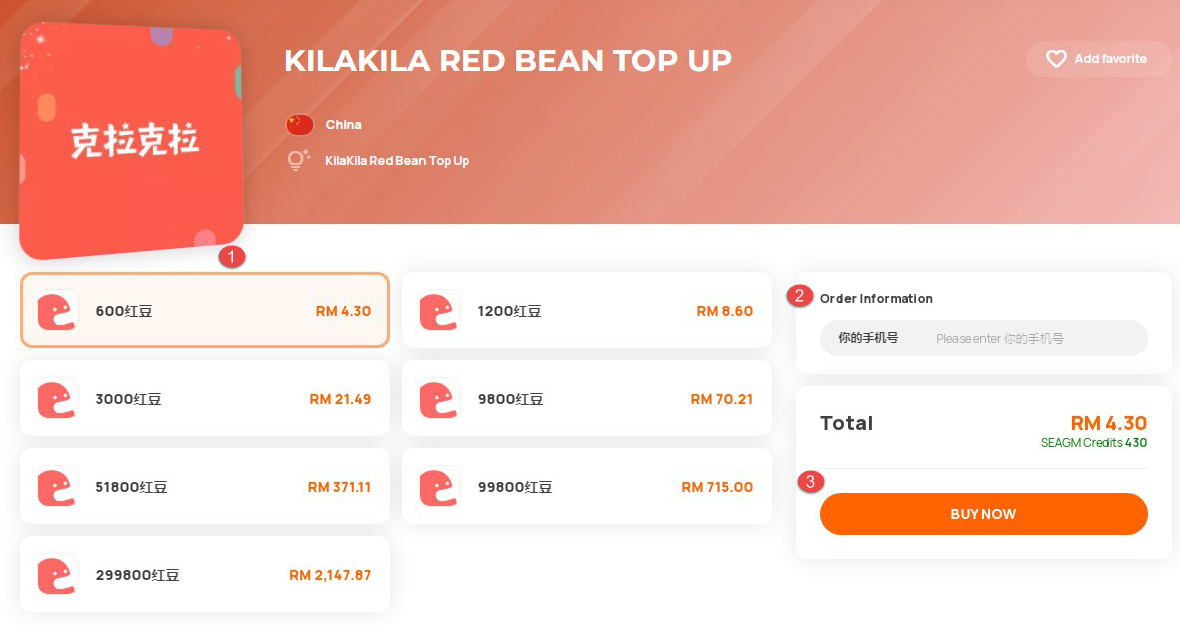 Step 3: Kindly confirm the red bean amount and recharge detail then click "Pay Now".

Step 4: Pick your desired payment method and click "Pay Now" to complete your payment.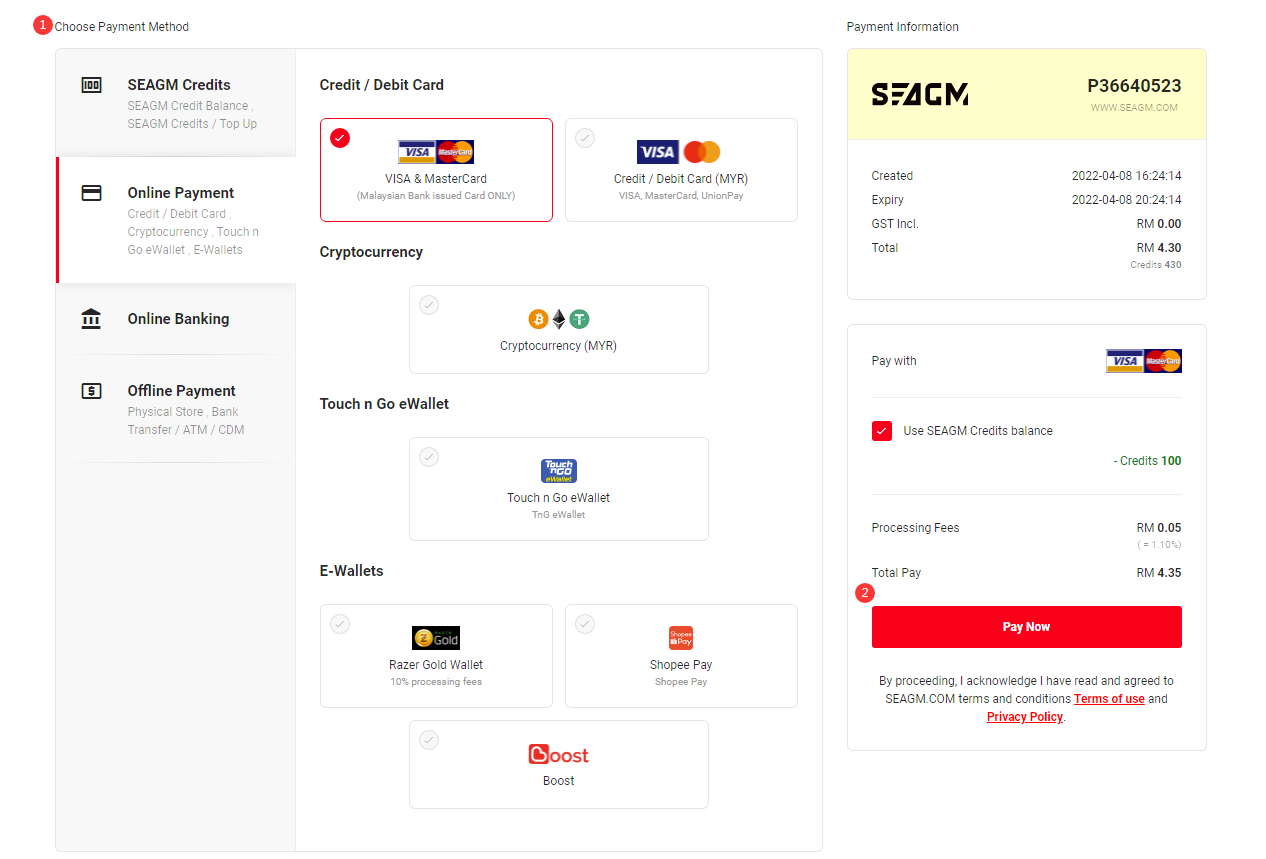 Step 5: Once payment is completed, you may view your order status, under "My Orders".
Thank you.
Visit the SEAGM Support site for quick answers and guides.
Need support? Contact our Customer Support via LiveChat.
Related articles:
What are the payment options available?
How to check your order details in SEAGM App?
How to send comments for your order?