About:
Lita, a social gaming app, allows you to meet like-minded game mates, play popular games, and enjoy voice chat. Only for age 18 and above. Don't want to play alone? Looking for someone to carry you in a game or make new friends? We've got you covered. Join us in Lita.
Step 1: Register or login to SEAGM, then on the top right side of the page, search "Lita".
Step 2: Select "Lita Coins" and choose the coins amount.
Step 3: After selecting the coins amount, kindly enter your Lita User ID.
Note: To check on account ID, login to the game > tap the Account icon in the downright corner, and the Lita User ID will be displayed.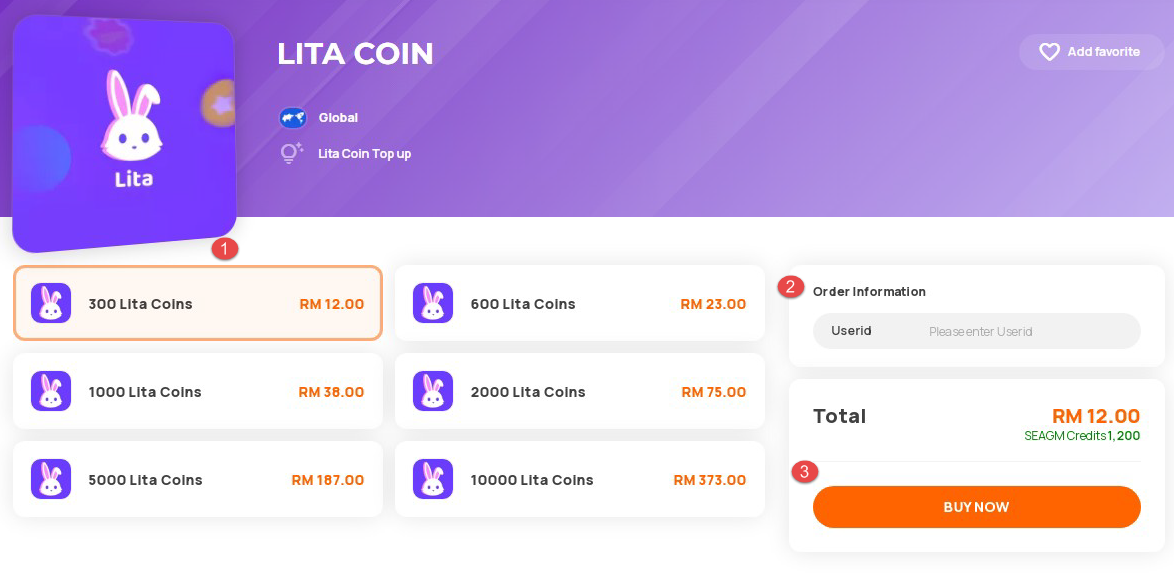 Step 4: Kindly confirm your coins amount and UserID, then click "Pay Now".

Step 5: Pick your desired payment method and click "Pay Now" to complete your payment.
Step 6: Once payment is completed, you may view your order status, under "My Orders".
Thank you.
Visit the SEAGM Support site for quick answers and guides.
Need support? Contact our Customer Support via LiveChat.
Related articles:
What are the payment options available?