About:
Simplify your life with Cambodia's only all-in-one mobile payment and banking app. Bakong redefines mobile payment and banking by combining e-wallets, mobile payments, online banking, and financial applications within one easy-to-use interface for any preferred bank account. Stop switching between apps today and enjoy unrivaled simplicity, convenience, and security with Bakong.

Important note:
1. The QR Code/Payment Reference/Account number should ONLY be used for payment ONCE. It is a different number each time a payment order is created. Do not pay extra time or for other payment orders. Extra payments may not be captured by the payment gateway.
2. A processing fee of 1.50% will be applied automatically during each checkout. Fees vary and may change from time to time.
3. Bakong KHQR is only supported under US Dollar [USD] ONLY in SEAGM.
Step 1: Choose your products in SEAGM> click "PayNow" to be directed to the checkout page.

Step 2: Select Bakong KHQR under the online payment via E-wallets section and click on Pay now to proceed.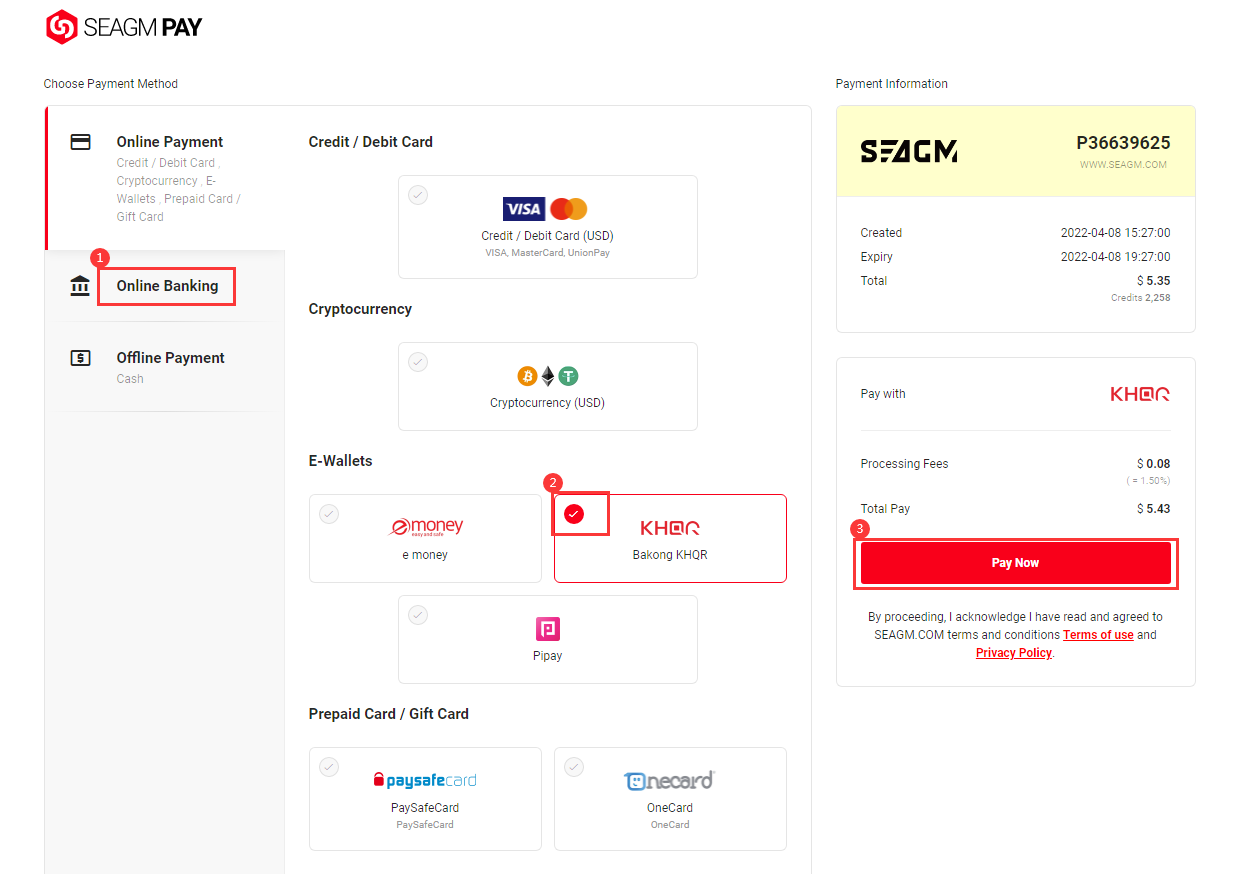 Step 3: Once the payment order is created, you will be given a QR code to proceed with payment. Kindly take note that the given QR code can only be used ONCE per order in SEAGM.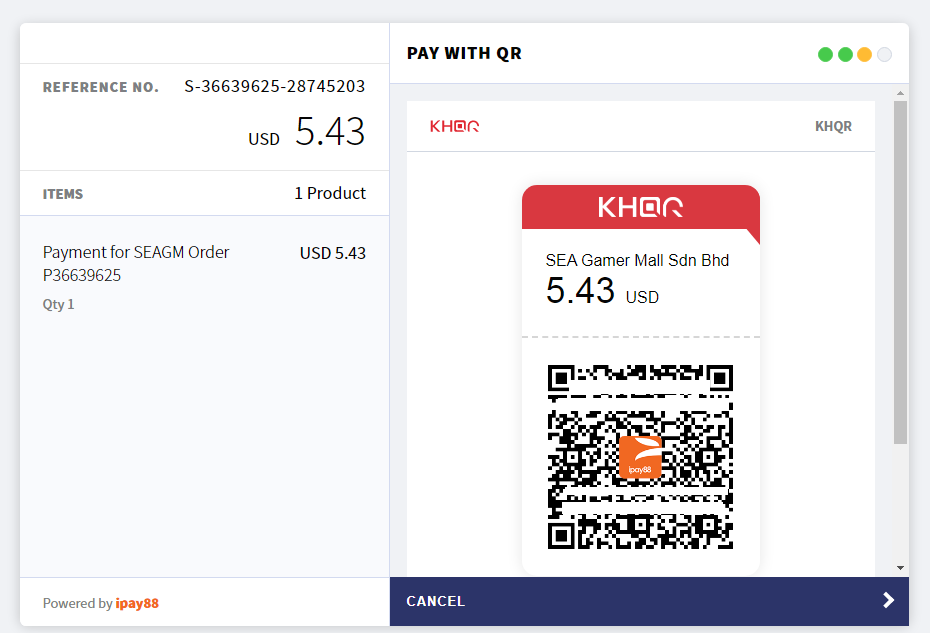 Step 4: Kindly log in to your Bakong KHQR wallet and scan the QR code to complete the transaction. Once the transaction is completed, please allow the payment gateway to re-direct you back to our website to fully complete the transaction.
Step 5: You may your order status under "My Orders" in your SEAGM profile.
Thank you.
Visit the SEAGM Support site for quick answers and guides.
Need support? Contact our Customer Support via LiveChat.
Related articles:
How to pay using Neosurf in SEAGM?
How to pay using E Money [USD] in SEAGM?
How to pay using Acleda Bank [USD] in SEAGM?