About :
Yalla is the most popular Live Group Voice Talking and Entertaining Community. Voice Chat and play games with people from nearby or all over the world. In Yalla, you may choose group voice rooms from THOUSANDS to live rooms daily, filter rooms by Countries or Topics. 50+ Countries have already been covered, while tons of topics are available to choose from. Besides, you may also enjoy group voice talk with friends no matter where they are, broadcast your favorite music inside the room, sing karaoke together, and play a range of games directly in group chat.
Step 1: Register or login to SEAGM, then on the top right side of the page, search "Yalla Live".
Step 2: Select "Yalla Live Gold" and choose the amount of the gold, then enter your User ID and click "Buy Now" to proceed.
Note:
You can search for account details by login into the game, then tap the Profile icon in the upper left corner and the Yalla Live User ID will be displayed under your nickname.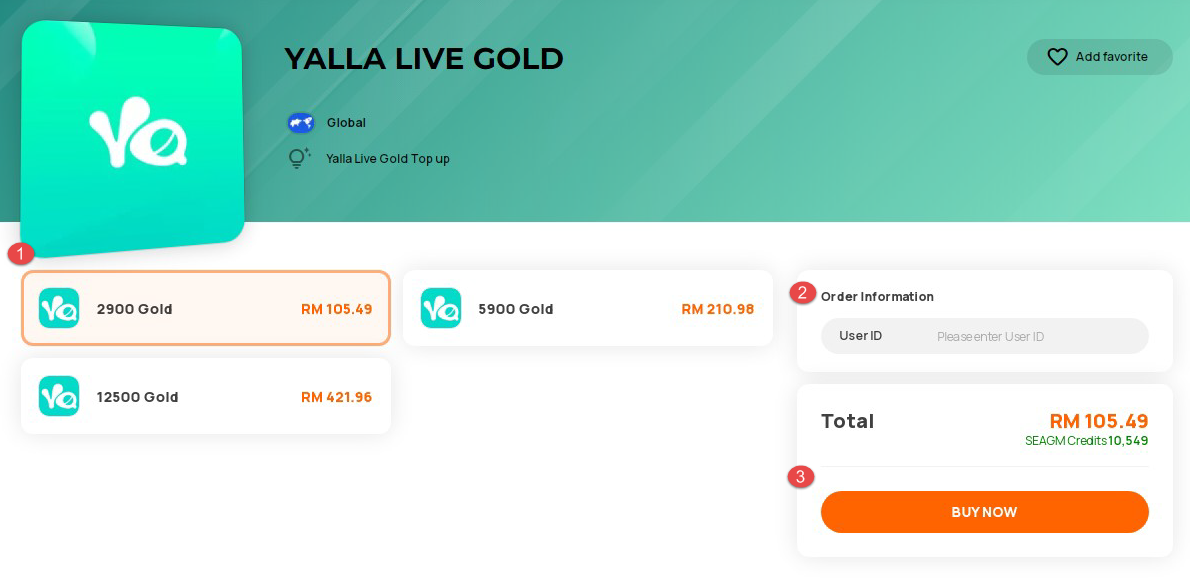 Step 3: Kindly confirm the number of golds selected and account number then click "Pay Now".

Step 4: Pick your desired payment method and click "Pay Now" to complete your payment.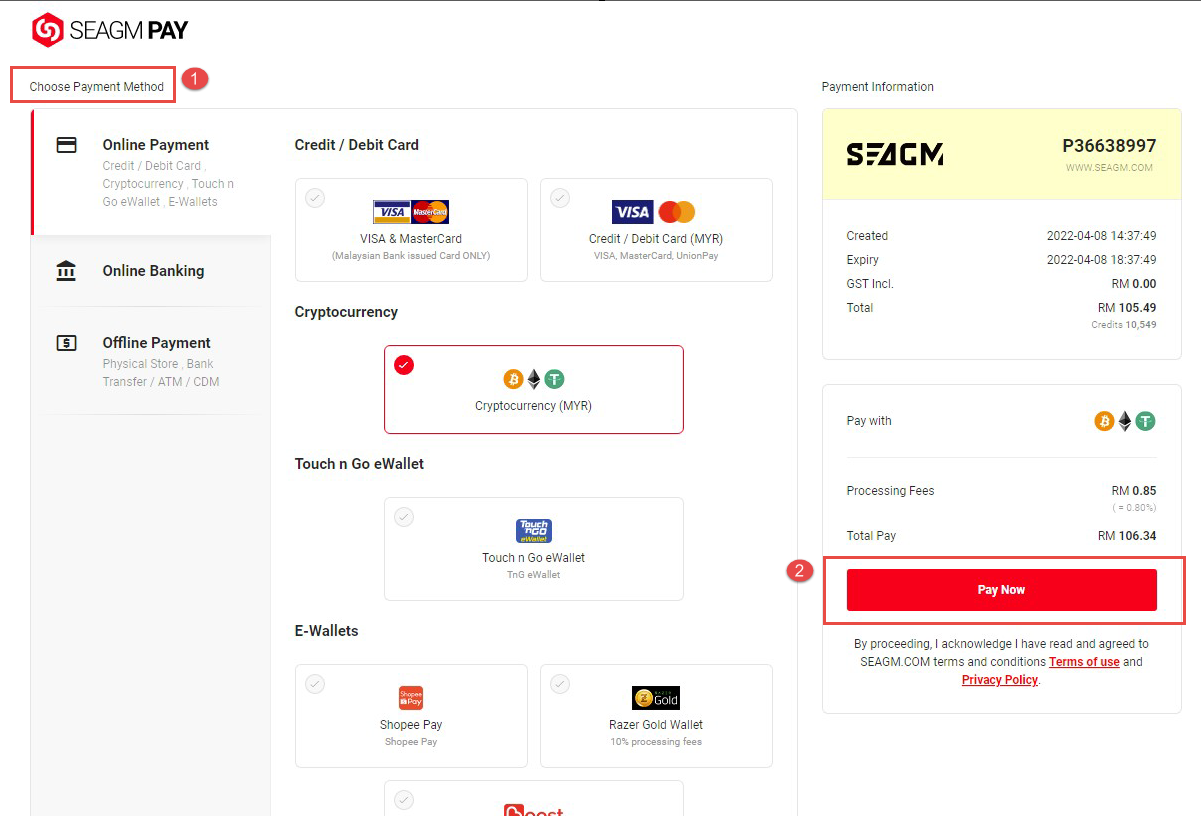 Step 5: Once payment is completed, you may view your order status, under "My Orders".
Thank you.
Visit the SEAGM Support site for quick answers and guides.
Need support? Contact our Customer Support via LiveChat.
Related articles:
What are the payment options available?
What are Payment Processing Fees?