《Jade Dynasty: New Fantasy》is a flagship, free roam mobile game based on Jade Dynasty. The game presents the eight sects and classic plot in the popular novel Jade Dynasty. With advanced technology, the game not only presents the classic eighteen areas but also expanded the world! The Mortal Realm is within your reach. Come step into this fantastic world and create your own legend! In this world, there are so many amazing things for you to see! You can ride a sword and fly into the sky or down into the ocean. Wherever you go, you can find something new! The game involved elements, terrains, and a brand new turn-based combat system, which means every step you take can make a difference!
Step 1: Register or login to SEAGM, then on the top right side of the page, search "Jade Dynasty".
Step 2: Select "Jade Dynasty: New Fantasy Ingots" and choose the number of ingots, then enter your user ID, role ID, and server. Then, click "Buy Now" to proceed.
Note: To search for player information, kindly login to your game, tap the account icon on the upper left corner and your User ID will be displayed. For Role ID, tap on the profile icon in the upper right corner.

Step 3: Kindly confirm the number of ingots and player details then click "Pay Now".

Step 4: Pick your desired payment method and click "Pay Now" to complete your payment.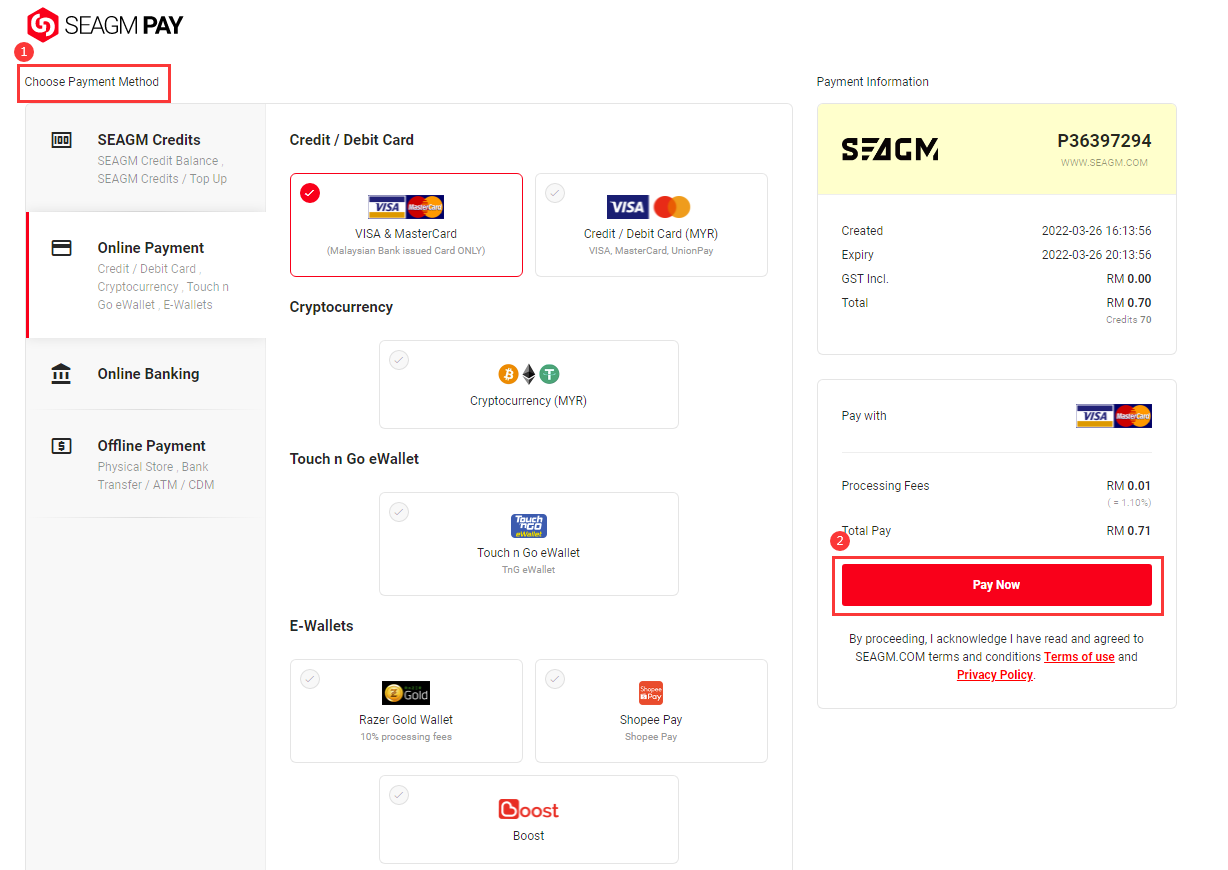 Step 5: Once payment is completed, you may view your order status, under "My Orders".
Thank you.
Visit the SEAGM Support site for quick answers and guides.
Need support? Contact our Customer Support via LiveChat.
Related articles:
How to buy Garena Free Fire Diamonds?
How to Redeem PUBG Unknown Cash (UC) Prepaid Codes?
How to topup Call Of Duty Mobile (Activision) CoD Points in SEAGM?