About:
Guess who will win the fight among Zeus, Odin, Wukong, and Susanoo? Ancient immortals from Greek, Norse, Japanese, Egyptian, and other mythologies, are gathered in this League of Pantheons. Will you be the Summoner to bring back their mighty power?
Step 1: Register or login to SEAGM, then on the top right side of the page, search "Pantheons".
Step 2: Select "League of Pantheons Coupon" and choose the number of coupons, then enter your role ID, character name, and server. Then, click "Buy Now" to proceed.
Note: To search for player information, kindly login to your game, on the upper left corner, tap on the profile icon. Then, tap the setting icons and tap copy the info icon. Kindly tap the copy icon to copy the role ID and paste it. Once done, the League of Pantheons Role ID will be displayed.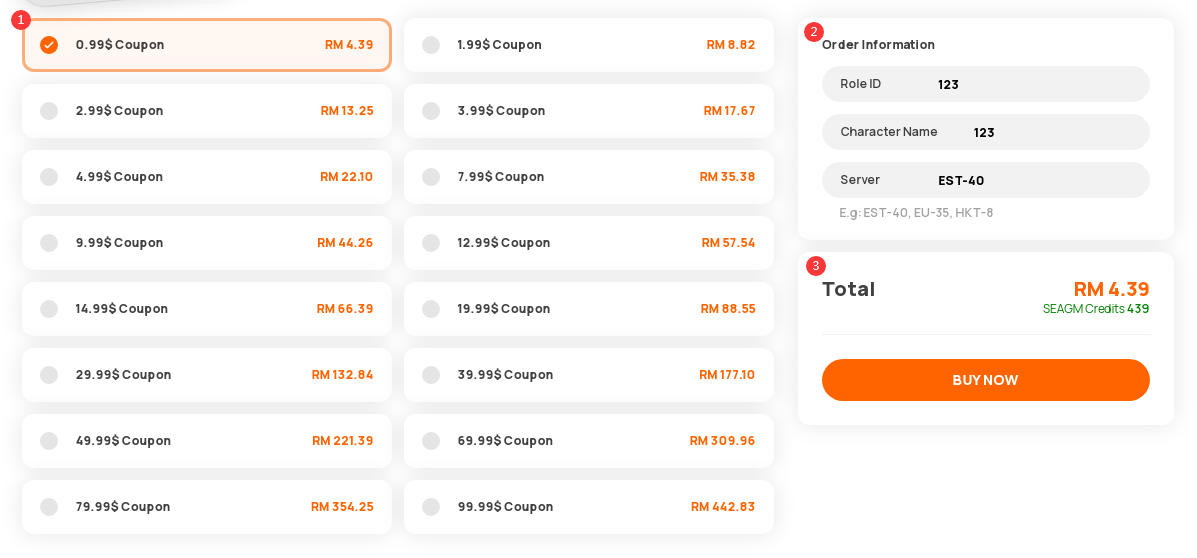 Step 3: Kindly confirm the number of coupons and player details then click "Pay Now".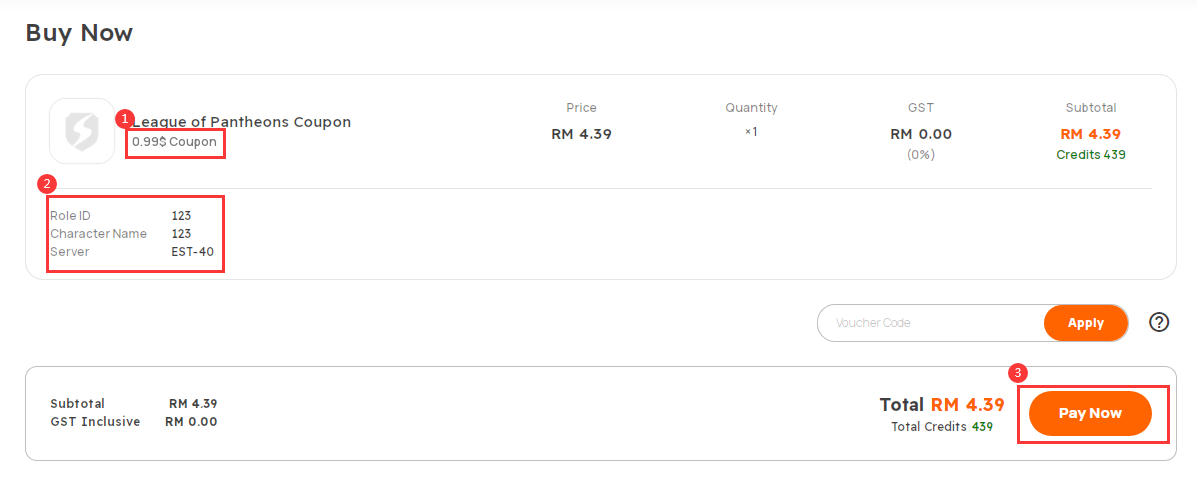 Step 4: Pick your desired payment method and click "Pay Now" to complete your payment.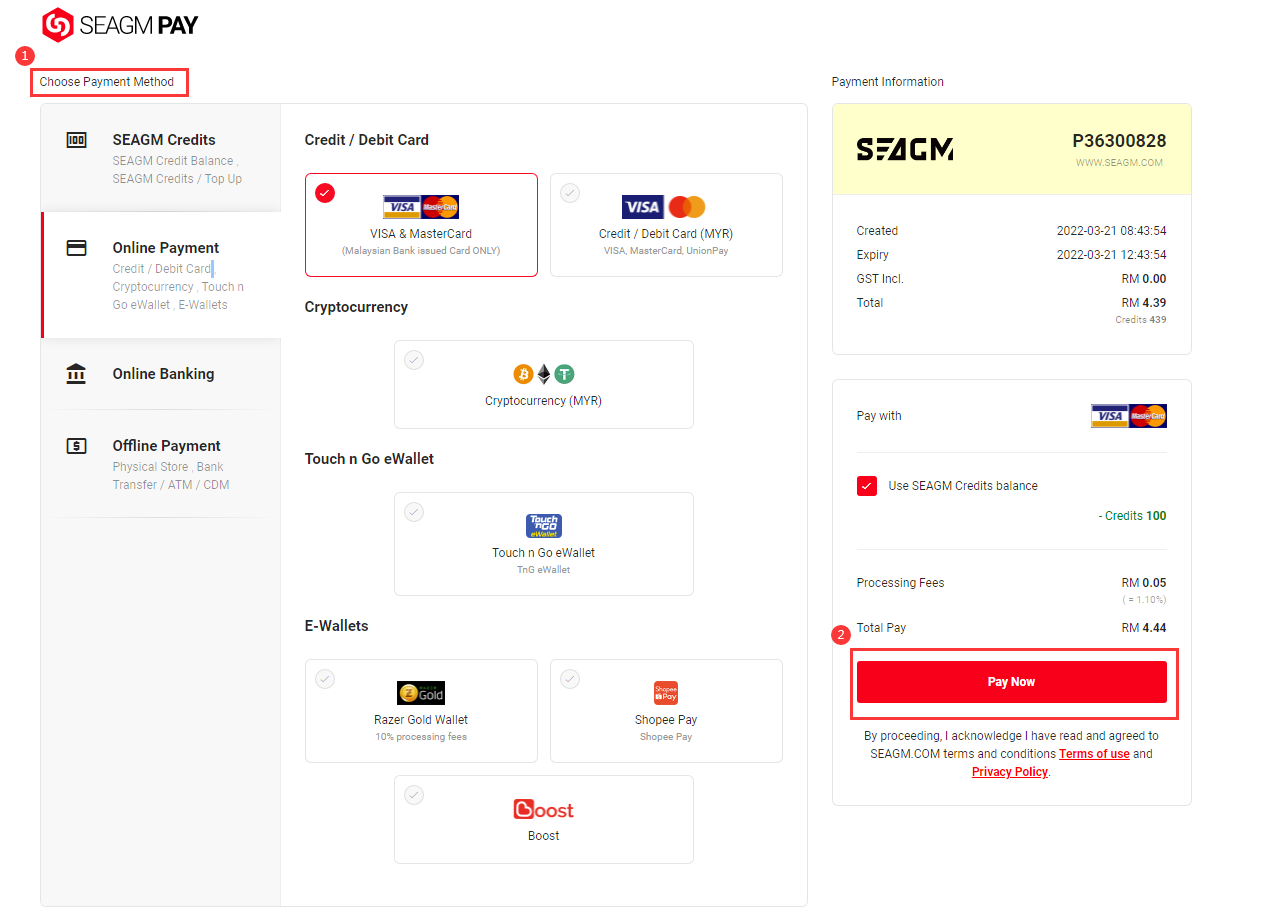 Step 5: Once payment is completed, you may view your order status, under "My Orders".
Thank you.
Visit the SEAGM Support site for quick answers and guides.
Need support? Contact our Customer Support via LiveChat.
Related articles:
How to pay via FPX Online Banking (MYR) in SEAGM?