Once purchased gift card from SEAGM, it requires a password to access and retrieve the purchased code. However, my SEAGM account was linked with social media [google/Facebook/Twitter/Steam, etc.], how and what password should I enter to gain access?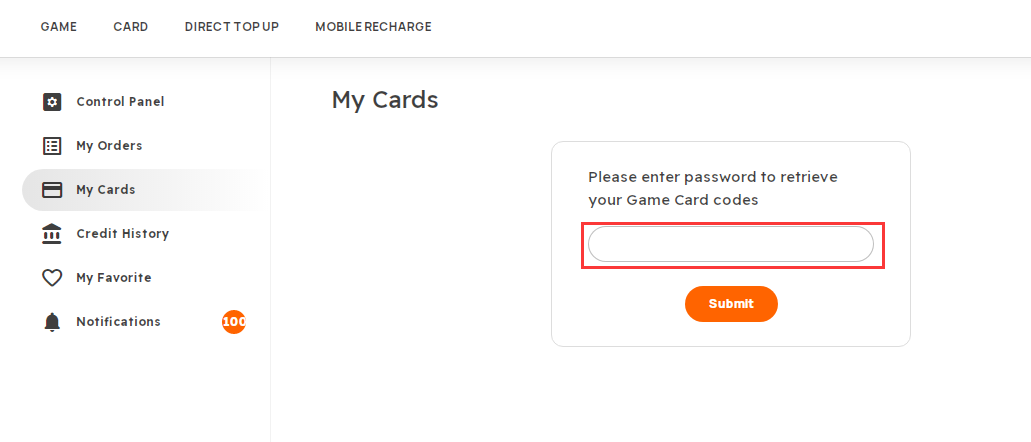 Kindly follow the guides below to reset your password and retrieve purchased codes:
Note: Resetting password will not affect your purchase made in the account, do not worry!
Step 1: Kindly log out from your SEAGM account. Once logged out, please click on "forget password?" to proceed.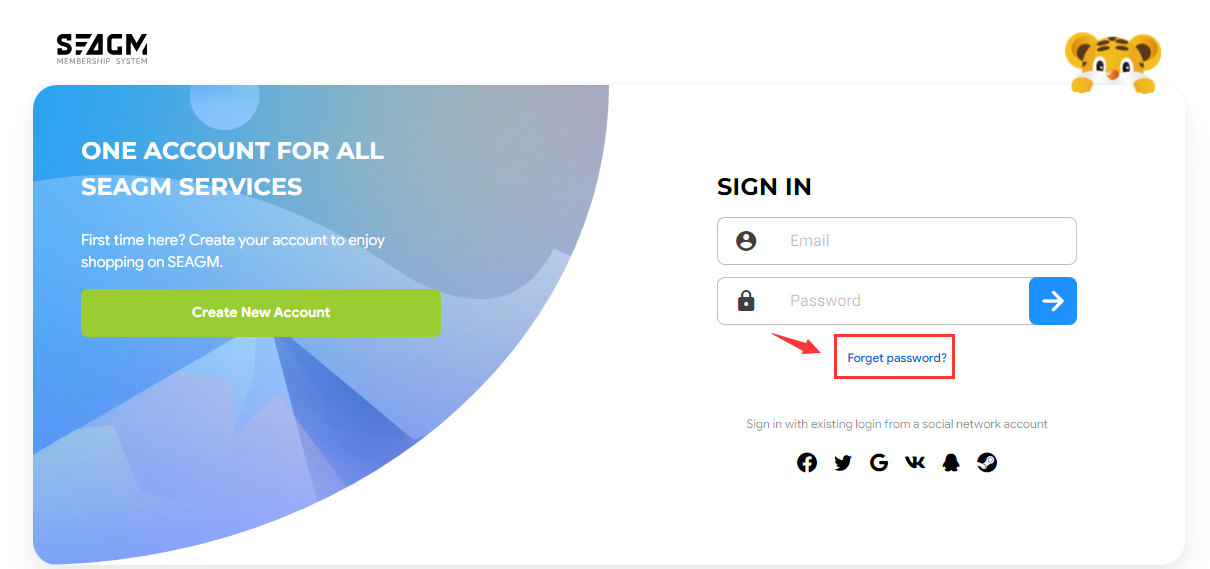 Step 2: Enter your email address and tick on "reCAPTCHA". Then, click "Send reset password email" to proceed.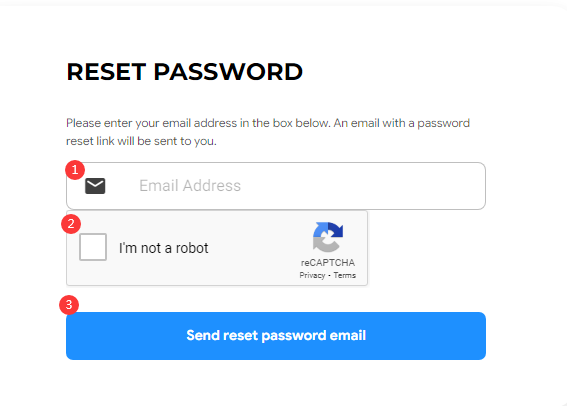 Step 3: To your email account, click on reset password mailbox sent from SEAGM and click on the link attached in the mail.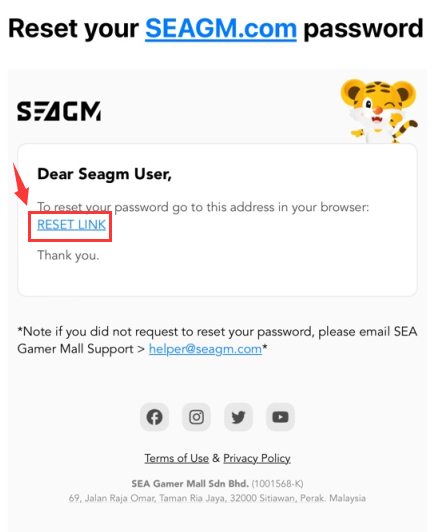 Step 4: Kindly enter a new password and confirm the password then, click "save".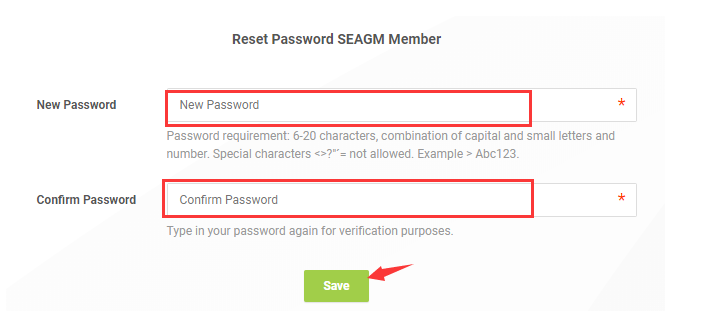 Step 5: Kindly back to the SEAGM login page and proceed with email and new reset password login.
Step 6: Once logged in, do enter the new password to retrieve the code in the "My Cards" section on your SEAGM profile.
Thank you.
Visit the SEAGM Support site for quick answers and guides.
Need support? Contact our Customer Support via LiveChat.
Related articles:
How to reset forgotten password?
What should I do if my SEAGM account shows suspended?
How do I register a SEAGM Member Account?