Why is my account suspended?
Our Risk Management Team does regular checks and will suspend members, and lock them out of our website. Our system is also equipped with a machine learning algorithmic identity management system that automatically scans and monitors user registration and logins. This is to protect our system from fraudulent users, hackers and accounts taken over by an unauthorized person. The most common reason for accounts to be suspended will be multiple accounts, VPN, different IP address login, and much more. To have a more detailed explanation, you may check it on our SEAGM articles site under "account".
Account suspended? No worries! Kindly follow the steps below to regain access to your SEAGM account:
Step 1: During login, the page shows "Your account was being suspended". Do stay calm and contact our support team.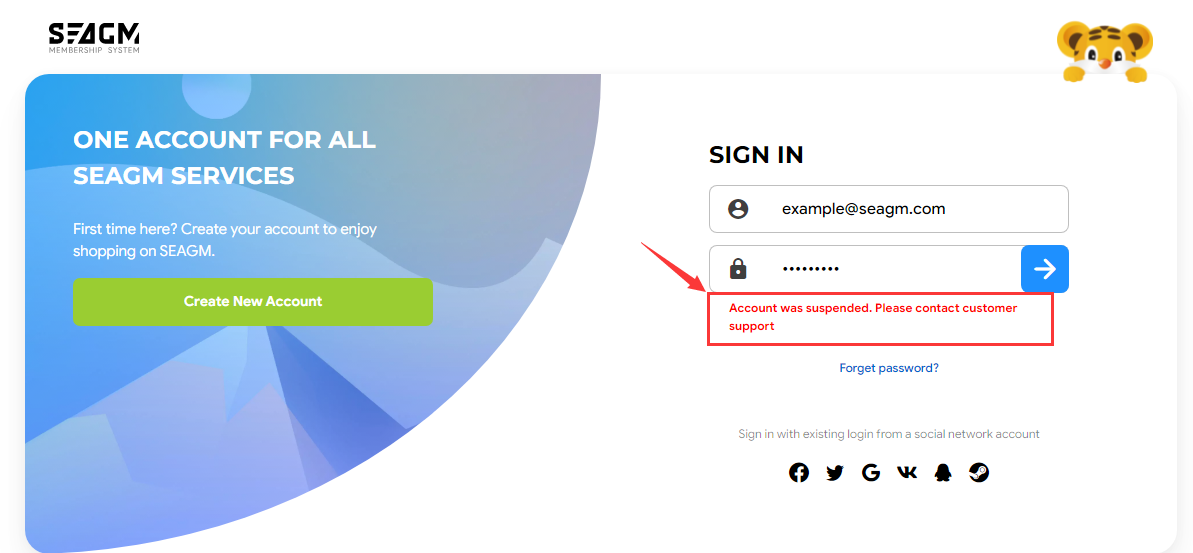 Step 2: Kindly contact our support team via LiveChat and provide your SEAGM registered email address for checking. The checking time would be estimated within 5 minutes.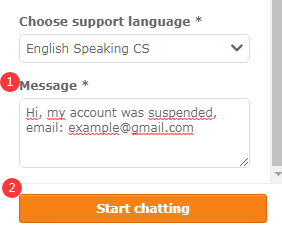 Step 3: Once the account was being unsuspended, our customer support team will notify you in the chatbox and you may proceed with resetting the password before login into your account.
Step 4: How to reset the password? On the login page, kindly click on "Forget password?" and enter your registered email address.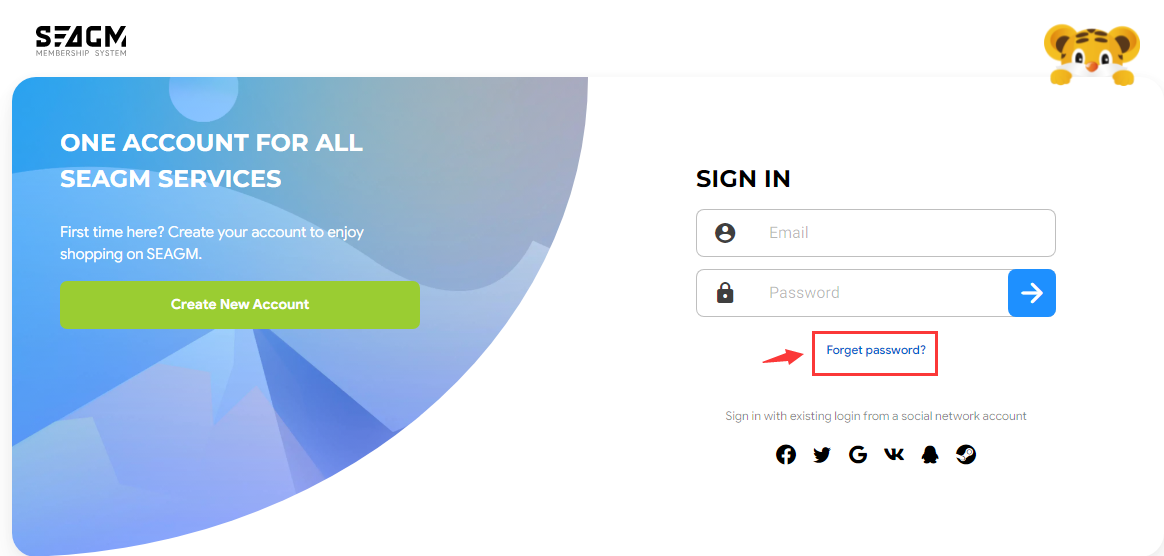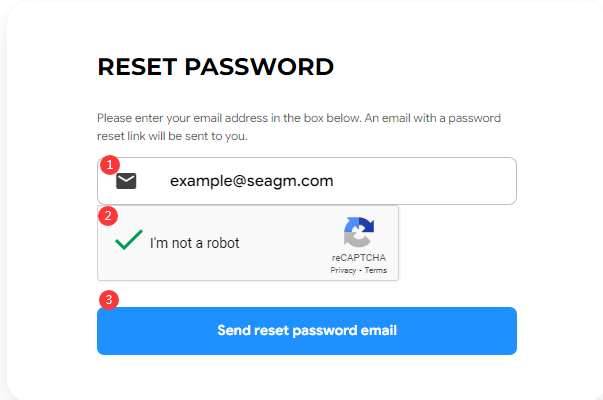 Step 5: Once submitted the password reset request, kindly check in your mailbox and click on the link sent.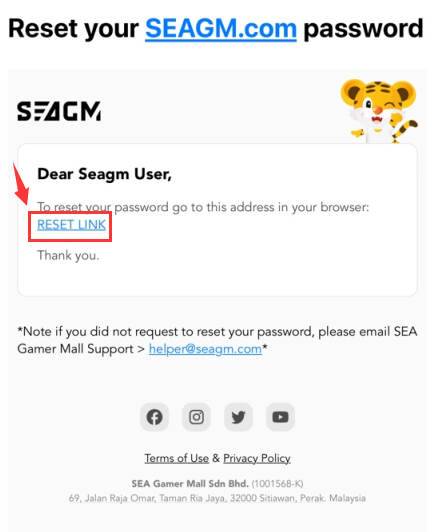 Step 6: Enter a new password and confirm the password then, click "save".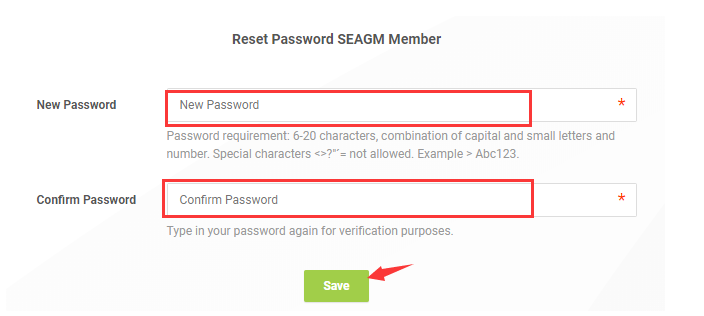 Step 7: Kindly back to the SEAGM login page and proceed with email and new reset password login.
Note: Kindly make sure that no multiple devices login and no VPN are enabled.
Thank you.
Visit the SEAGM Support site for quick answers and guides.
Need support? Contact our Customer Support via LiveChat.
Related articles:
Why is my SEAGM account being suspended?
How to reset forgotten password?