About Razer Gold:
Razer Gold is the unified virtual credit for gamers worldwide. Use Razer Gold for over 2,500 games and entertainment content to buy games and in-game items. Get more bang for your buck with exclusive game deals and get rewarded with Razer Silver, the loyalty rewards program for gamers.
Note: Before proceeding to purchase on the Path Of Exile (POE) website, make sure your Razer Gold Pin has been reloaded into your Razer wallet.
Step 1: Visit the Path Of Exile (POE) website and login into your game account, then go to "Shop" and then "Buy Packs".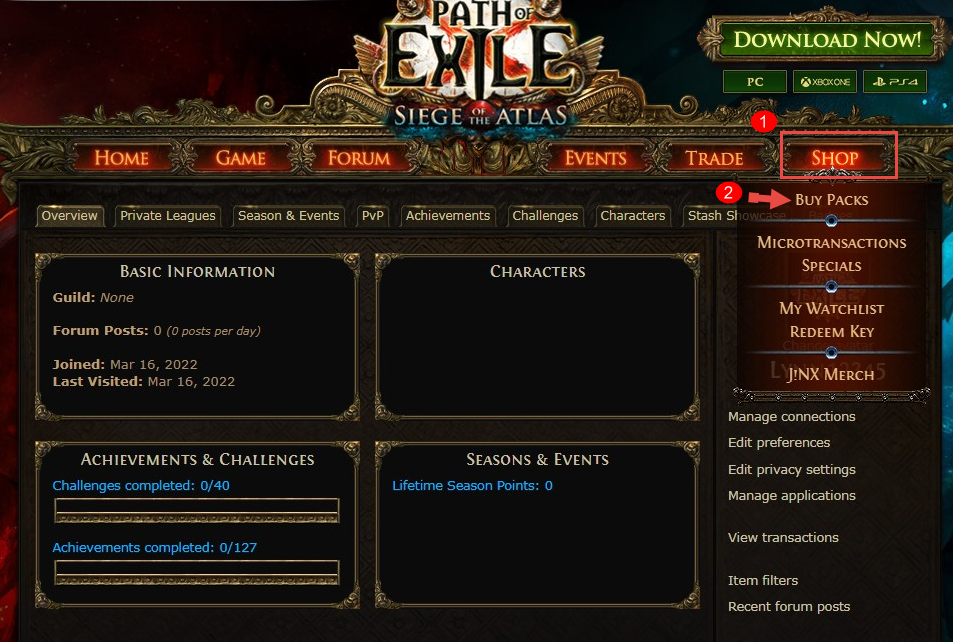 Step 2: Choose the number of coins you want then click on "Buy".

Step 3: You'll be redirected to the payment method page and click on "700+ Payment Methods" under Xsolla then "Buy".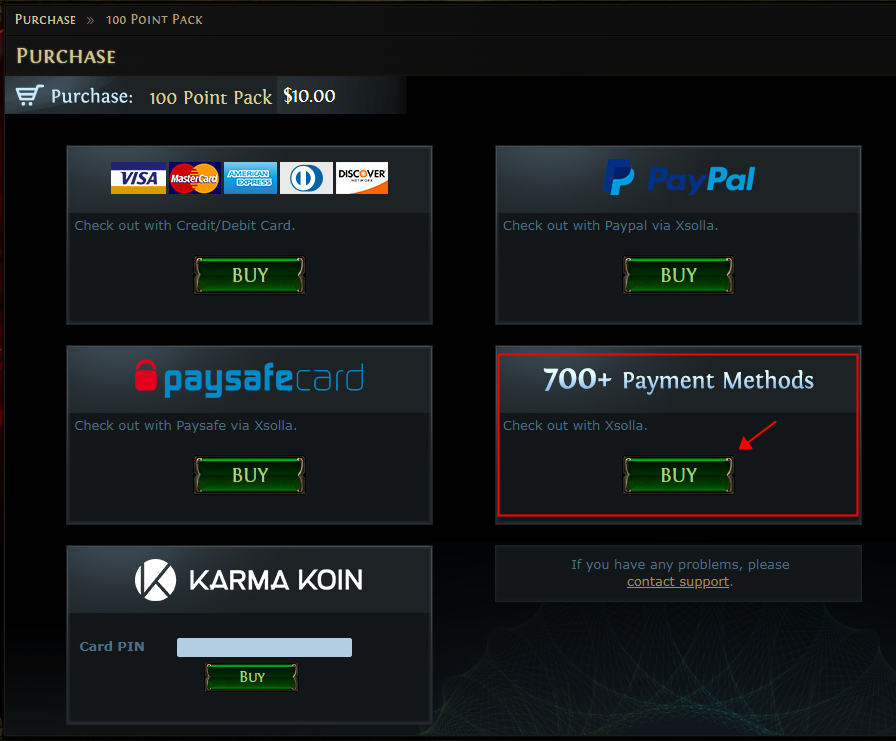 Step 4: Click "Show more methods" then choose your Razer Gold card currency.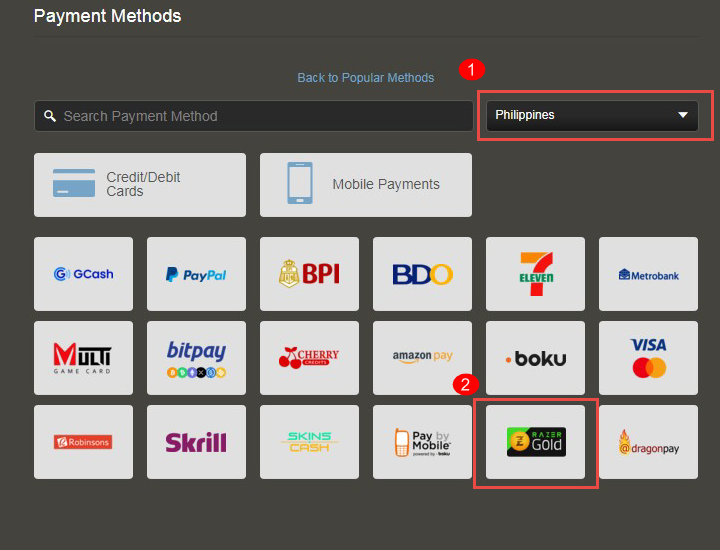 Step 5: Reconfirm your purchase then click "Continue", the page will redirect you to the Razer Gold website to complete your order.

Step 6: Once done, it will redirect you back to the POE site and points will be automatically reloaded. Enjoy your game!
For account or transaction issues, kindly directly contact the POE official team support for further assistance.
Thank you.
Visit the SEAGM Support site for quick answers and guides.
Need support? Contact our Customer Support via LiveChat.
Related articles:
How to retrieve my gift card Code/Pin in SEAGM?
How to pay using Razer Pay in SEAGM?