About:
ANVIL is a multiplayer sci-fi roguelike action shooter where you control characters called Vault Breakers to explore different galaxies full of monsters. Find relics in vaults to improve Breaker's ability to survive and fight in this godforsaken galaxy.
Note:
Mycard Anvil (MY&TH) sold by SEAGM is a region-locked product. It's only valid for Malaysia and Thailand region.
Terms & Conditions:
There is only one exclusive pin in each product package, and each set of pins can only be used once.
MyCard ANVIL early access (EA) exclusive pin can only be used on the exchange page of the MyCard official website.
The ANVIL activation code redeemed from the MyCard official website can only be used on the Steam platform.
Step 1: Login/register an account in SEAGM. On the top menu, select "card" then enter keywords "Mycard Anvil" and click search. Select "Mycard Anvil (MY & TH)".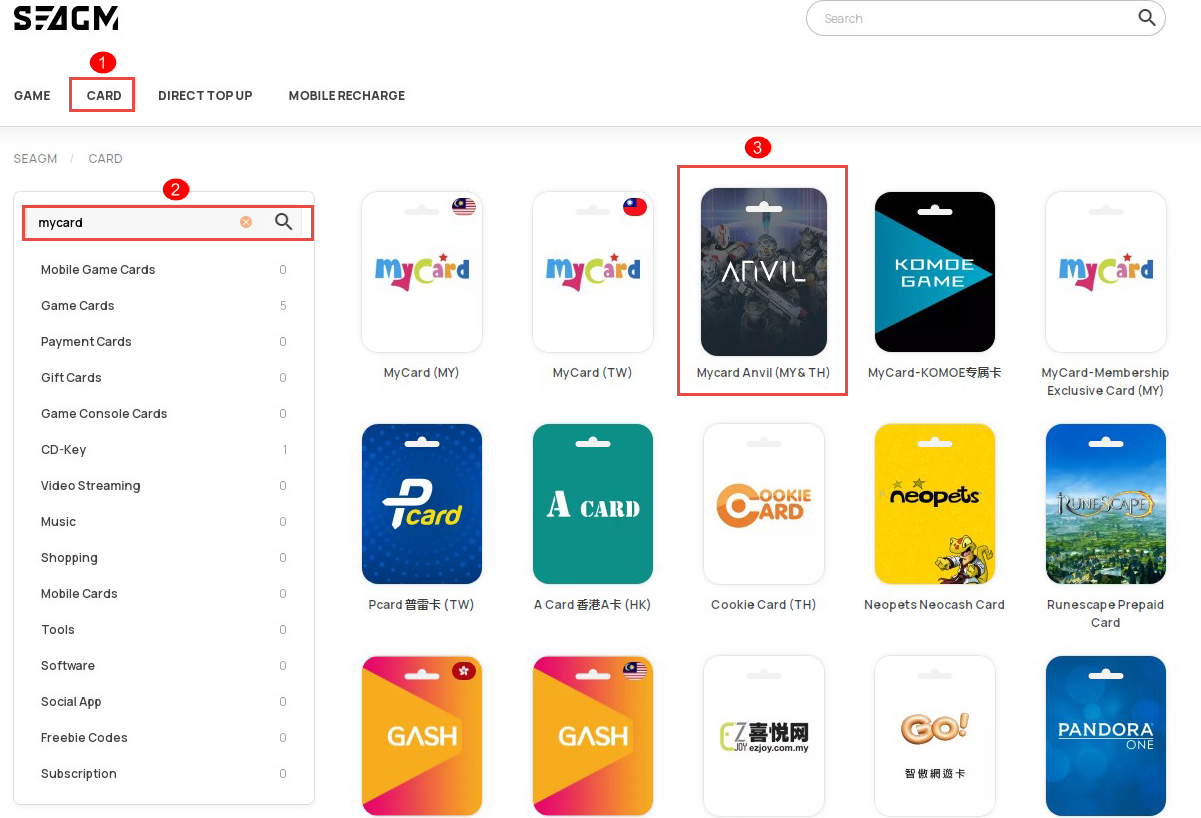 Step 2: Select the Exclusive Pin then enter the quantity and click "buy now" to proceed.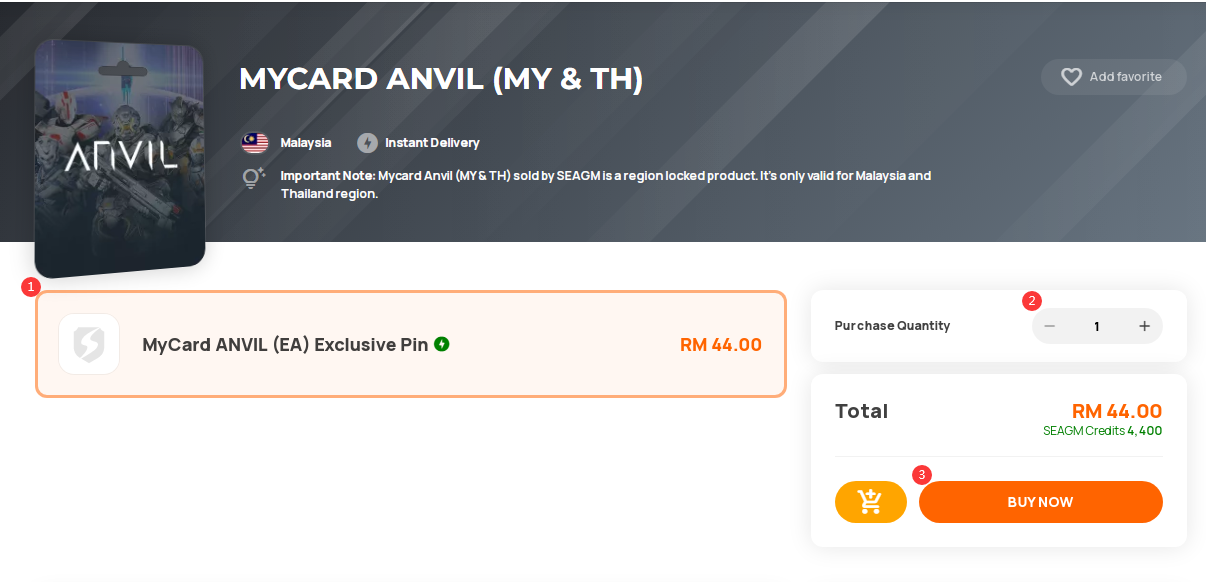 Step 3: Kindly confirm the card type and quantity selected then click " Pay Now" once confirmed.

Step 4: Pick your desired payment method and click "Pay Now" to complete your payment.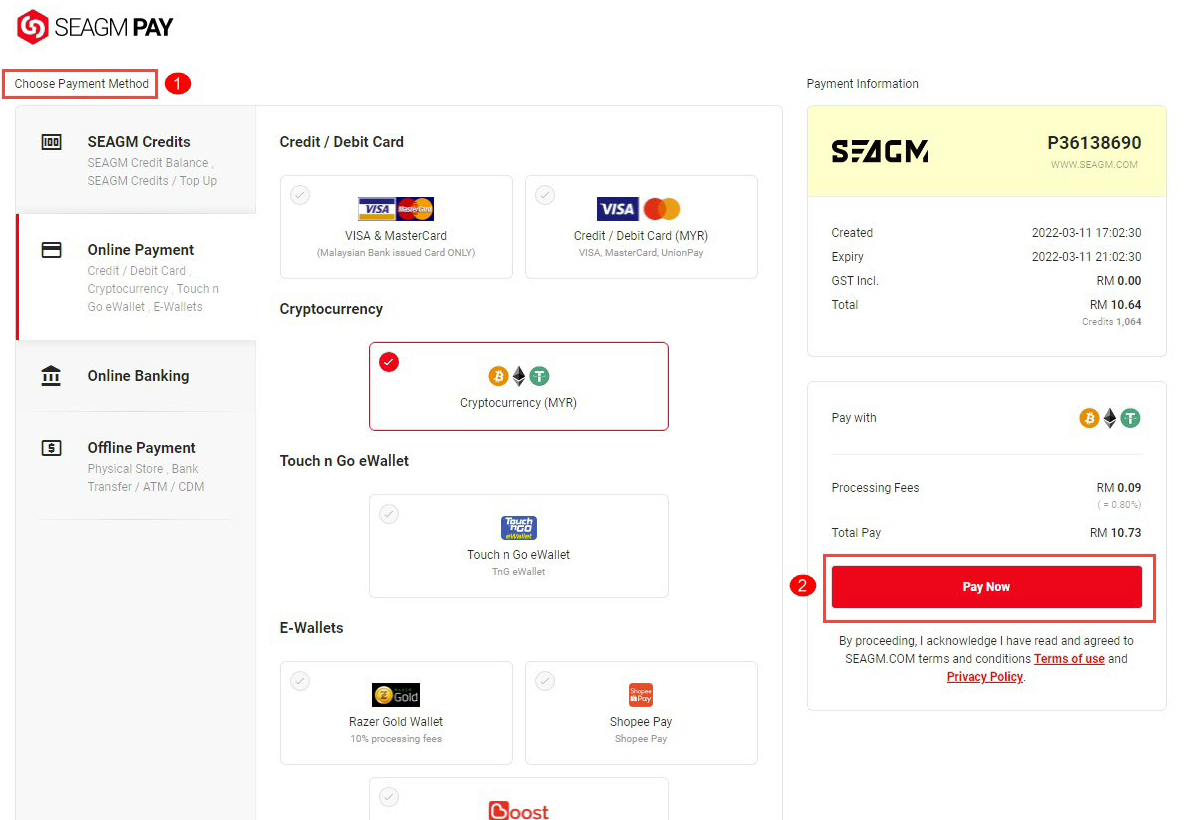 Step 5: Once payment is completed, you may retrieve your code under User profile in MyCards.
Thank you.
Visit the SEAGM Support site for quick answers and guides.
Need support? Contact our Customer Support via LiveChat.
Related articles:
How to redeem Mycard Anvil (MY&TH) purchased from SEAGM ?
How to pay using Credit/Debit Card via Stripe?
How do I track my order status?
How to pay via Razer cash at 7-Eleven (7-11) in SEAGM?