About:
ANVIL is a multiplayer sci-fi roguelike action shooter where you control characters called Vault Breakers to explore different galaxies full of monsters. Find relics in vaults to improve Breaker's ability to survive and fight in this godforsaken galaxy.
Note:
Mycard Anvil (MY&TH) sold by SEAGM is a region-locked product. It's only valid for Malaysia and Thailand region.
Step 1: Once completed the purchase from SEAGM, kindly retrieve your game card code in "My Cards".
Step 2: Visit Mycard official webpages and click the "Top Up" button on the event page.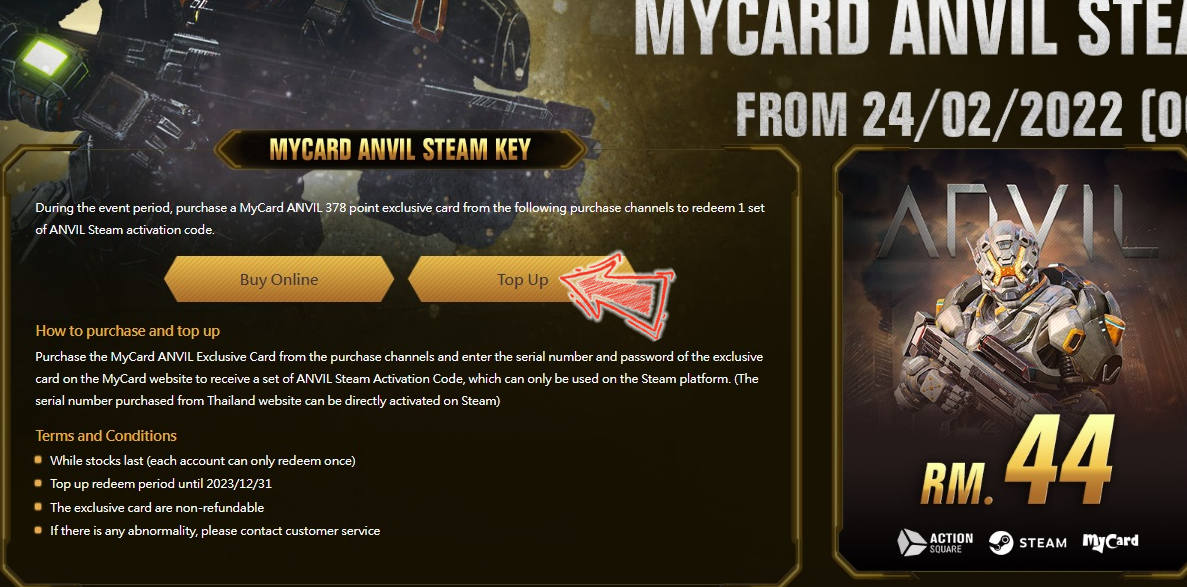 Step 3: Enter the MyCard card number and password purchased from SEAGM, enter the authentication code and click Submit.
Note: The Authentication code will display on the side, enter according to numbers as shown.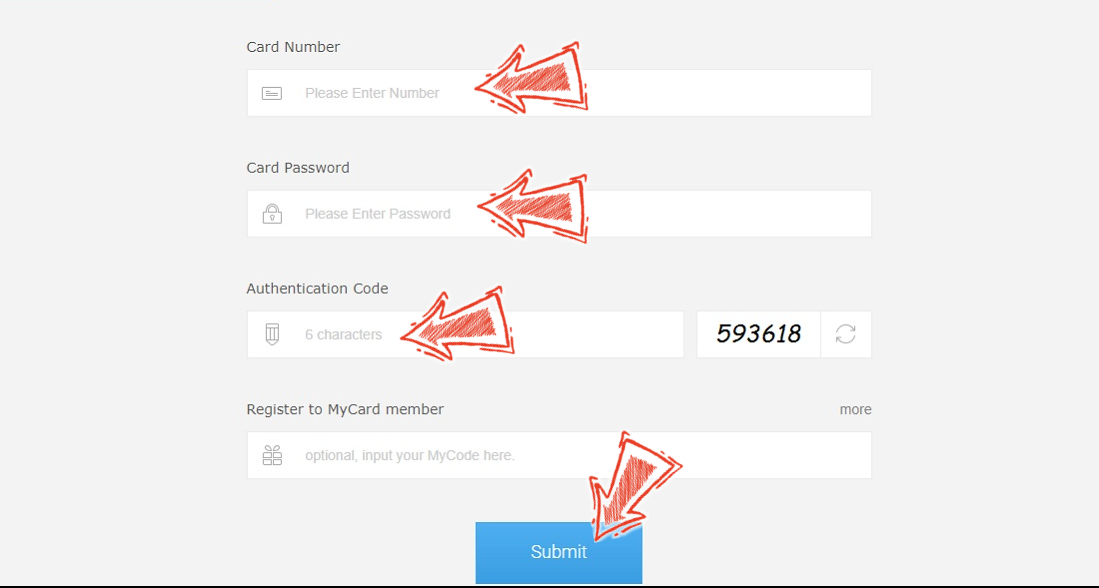 Step 4: Confirm the top-up information and click Submit.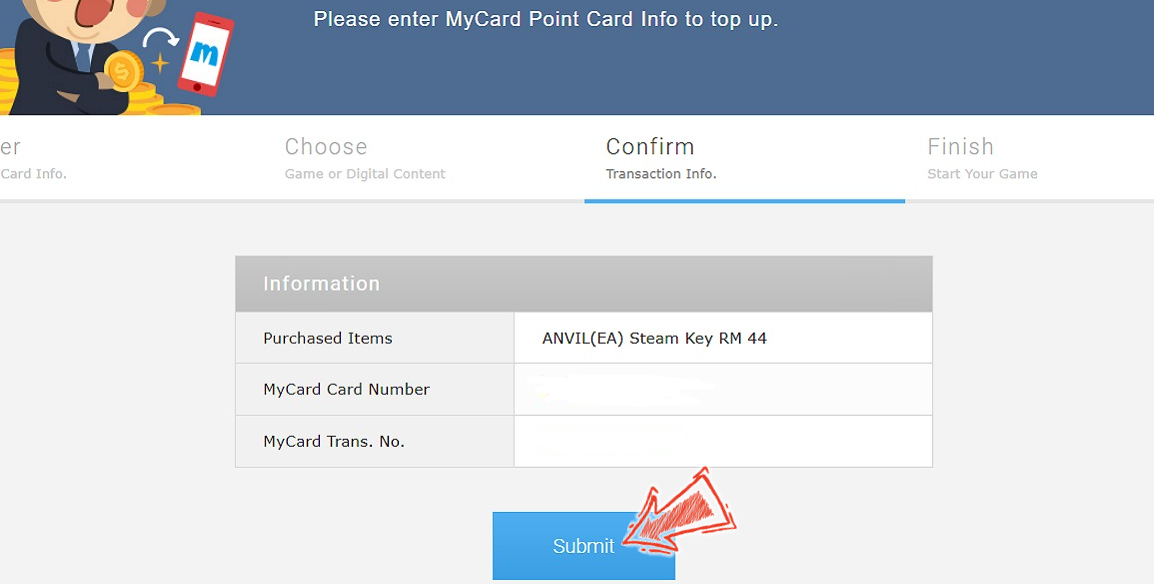 Step 5: Once clicked, the top-up process had been completed! The red part of the picture below is the ANVIL STEAM redemption serial number.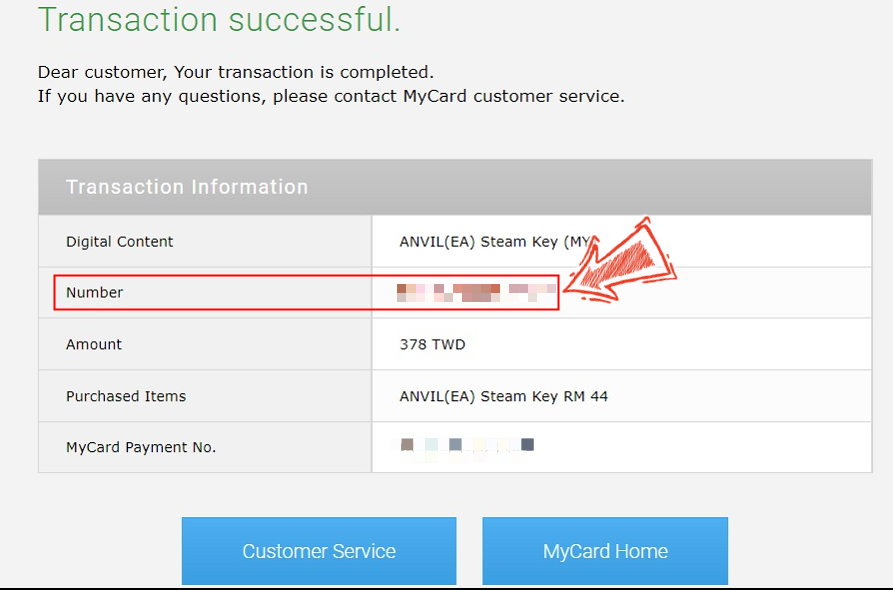 Step 6: Go to Steam to redeem the serial number, copy the serial number in the picture above (step 5) and paste it to complete the redemption.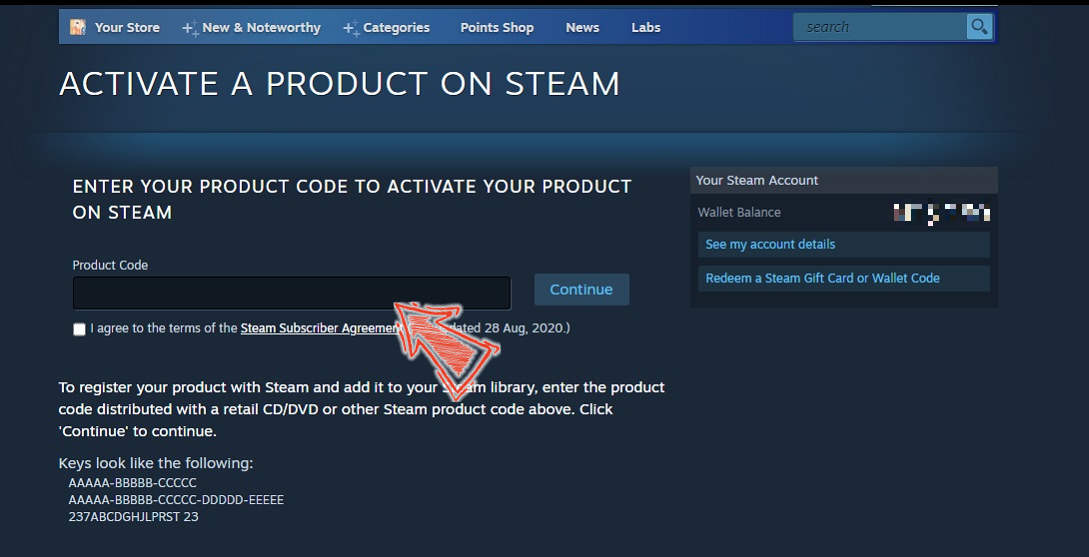 Step 7: Once completed all steps above, you're done and ready to enjoy the game!
Thank you.
Visit the SEAGM Support site for quick answers and guides.
Need support? Contact our Customer Support via LiveChat.
Related articles:
How to pay using Credit/Debit Card via Stripe?
How to make payment via Rabbit Line Pay (THB) in SEAGM?