What is OXXO?
OXXO is a Mexican chain of convenience stores with thousands of locations across Latin America and represents nearly 20% of online transactions in Mexico. OXXO allows customers to pay bills and online purchases in-store with cash. Around 71 million Mexicans do not own a bank account, and OXXO allows merchants to tap into this substantial group of online buyers. With more than 16,000 stores across the country, consumers can pay for their online purchases in cash, and merchants have a zero chance of a chargeback.
Step 1: Choose the product you would like to purchase on the SEAGM site, then click "buy now".
Step 2: Click on "Pay Now" to be directed to the payment checkout page.

Step 3: On the checkout page, click on "Offline Payment" and select "OXXO". Then, click on "Pay Now" to proceed.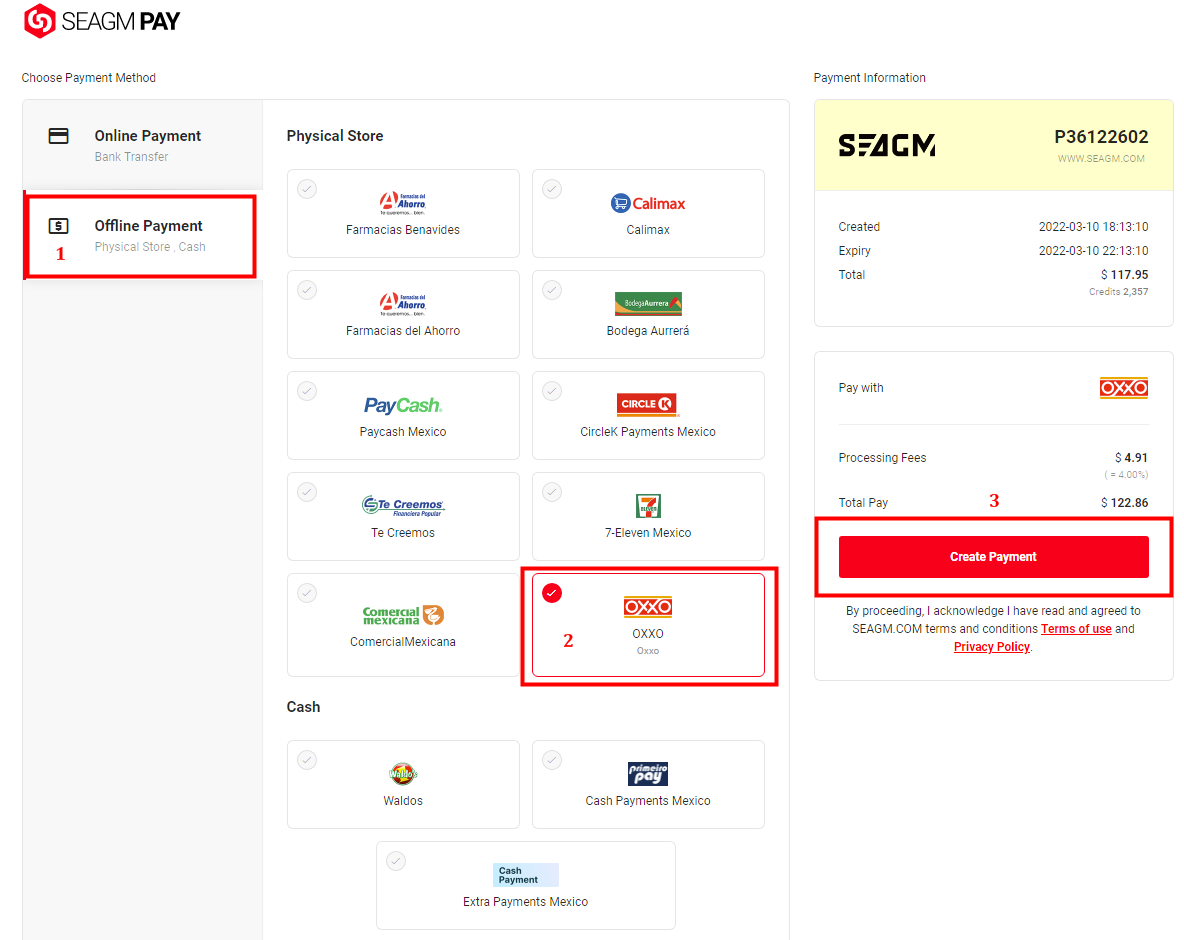 Step 4: You will be directed to the Smart2Pay payment page, kindly enter your email, name, and CURP / RFC / IFE then, click on "Continue" to proceed.
Note: Please note that for Mexico the Customer Social Security Number parameter consists of CURP/RFC/IFE.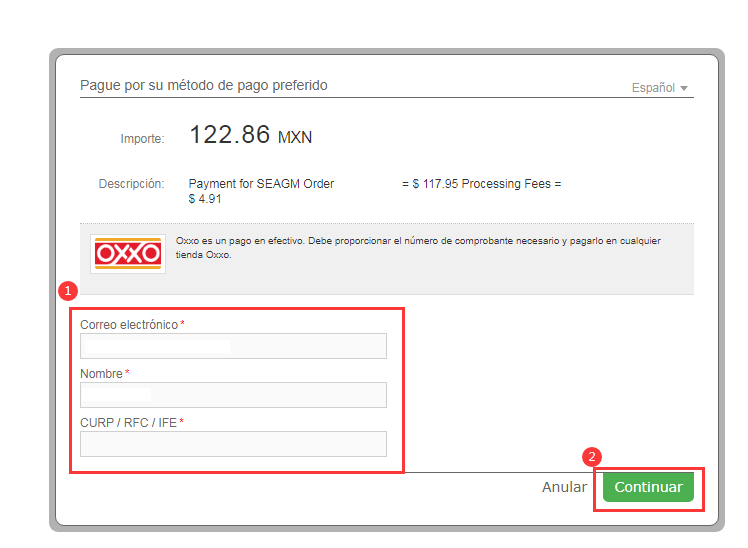 Step 5: After clicking on "Continuar", you will receive the printable voucher. In order to complete the payment, you need to print/screenshot the voucher and present it to any nearby OXXO store to make the complete payment.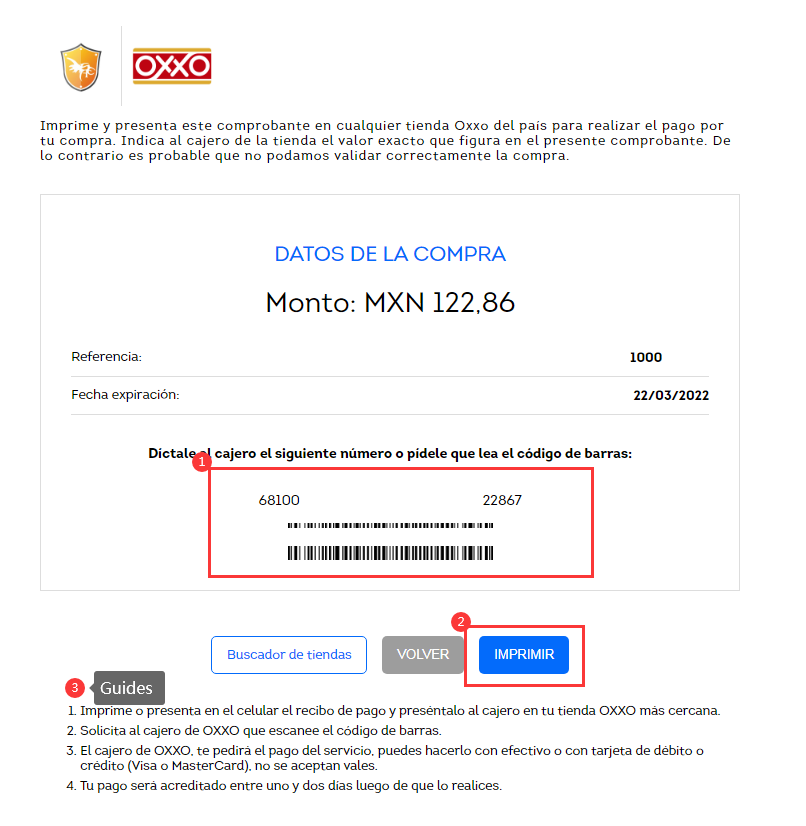 Step 6: Kindly keep the payment receipt with you for reference purposes. Once payment is made successfully, your payment will be credited in between one to two working days.
Step 7: Once the payment was captured, you will receive a confirmation email of order placement and you will be able to check in your profile under "My Orders".
Thank you.
Visit the SEAGM Support site for quick answers and guides.
Need support? Contact our Customer Support via LiveChat.
Related articles:
How to pay using Credit/Debit Card via Stripe?