Important note:
1. The QR Code/Payment Reference/Account number should ONLY be used for payment ONCE. It is a different number each time a payment order is created. Do not pay extra time or for other payment orders. Extra payments may not be captured by the payment gateway.
2. Processing fee of 1.8% or min USD 0.50 will be applied automatically during each checkout.
3. Cash Payment mentioned is only supported under Mexican Peso [MXN] ONLY.
Step 1: Choose your products in SEAGM then click "PayNow" to be directed to the checkout page.

Step 2: Choose your preferred Offline Payment and click on "Create Payment".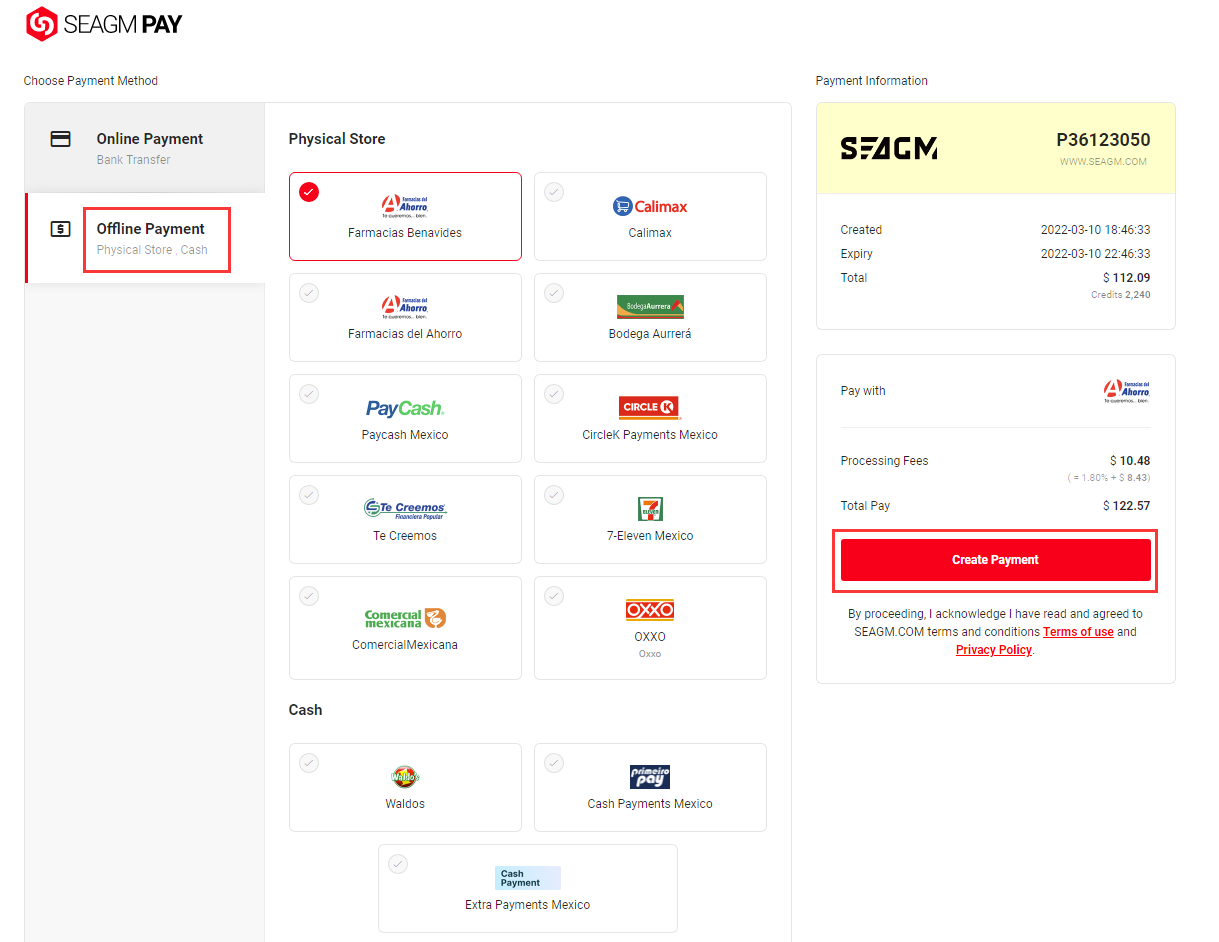 Step 3: Once the payment order is created, you will be given a transaction virtual account number or bar code to proceed with payment. Kindly take note that the given account numbers can only be used ONCE per order in SEAGM.
Note: There will be instructions listed below of account number/barcode, kindly go through and proceed accordingly.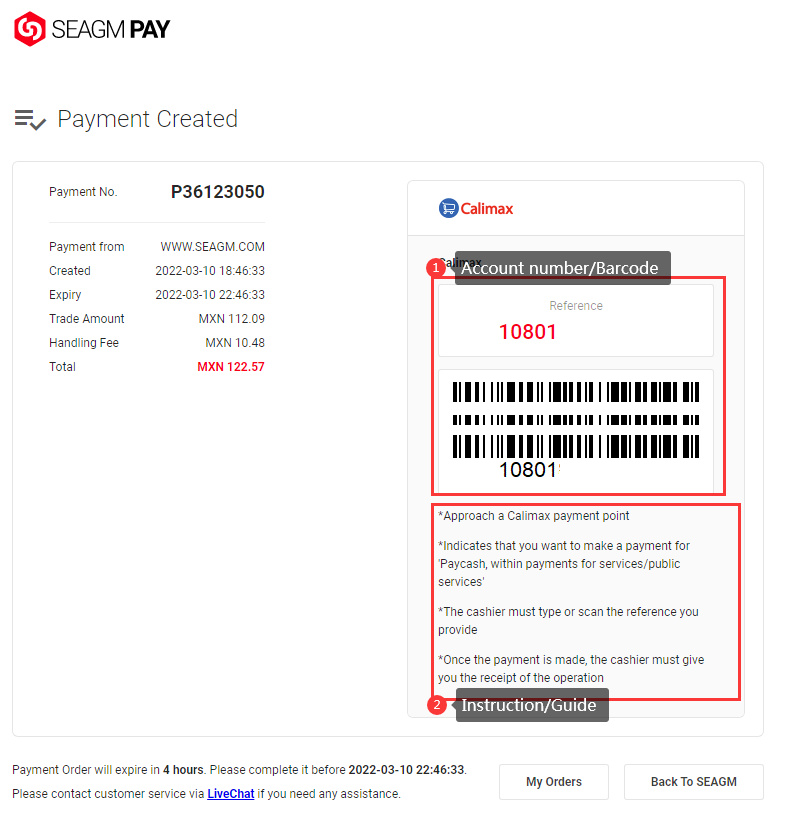 Step 4: Visit the store selected and tell the cashier/clerk that you want to pay via cash payments. Present the account number/barcode to proceed with payments.
Step 5: Kindly keep the receipt of the transaction with you for reference. Once payment is made, you may directly check the order status from your account profile under "My Orders". Do contact our support team via LiveChat if the status was still under "unpaid".
Methods supported under Mexican Peso [MXN] in SEAGM:

Extra Payments Mexico

CircleK Payments Mexico

ComercialMexicana

7-Eleven Mexico

Cash Payments Mexico

Paycash Mexico
Thank you.
Visit the SEAGM Support site for quick answers and guides.
Need support? Contact our Customer Support via LiveChat.
Related articles:
How to pay using Credit/Debit Card via Stripe?