About:
MyBank is an e-payment solution that enables users to make and receive payments through an immediate bank transfer via immediate transfer with the highest security and transparency standards. With MyBank, there's no need to create new accounts or set up new registrations, usernames and passwords. All you need is a bank account at one of the MyBank participating banks and you can get started. Furthermore, it does not have an amount limit. MyBank allows transactions of any amount as long as the necessary funds are available on your bank account.
Note: This payment method is ONLY available under Euro currency [EUR] in Italy and Spain in SEAGM.
Step 1: Choose the product you would like to purchase on the SEAGM site, then click "buy now".
Step 2: Click on "Pay Now" to be directed to the payment checkout page.
Step 3: On the checkout page, click on "Online Banking" and select "Mybank". Then, click on "Pay Now" to proceed.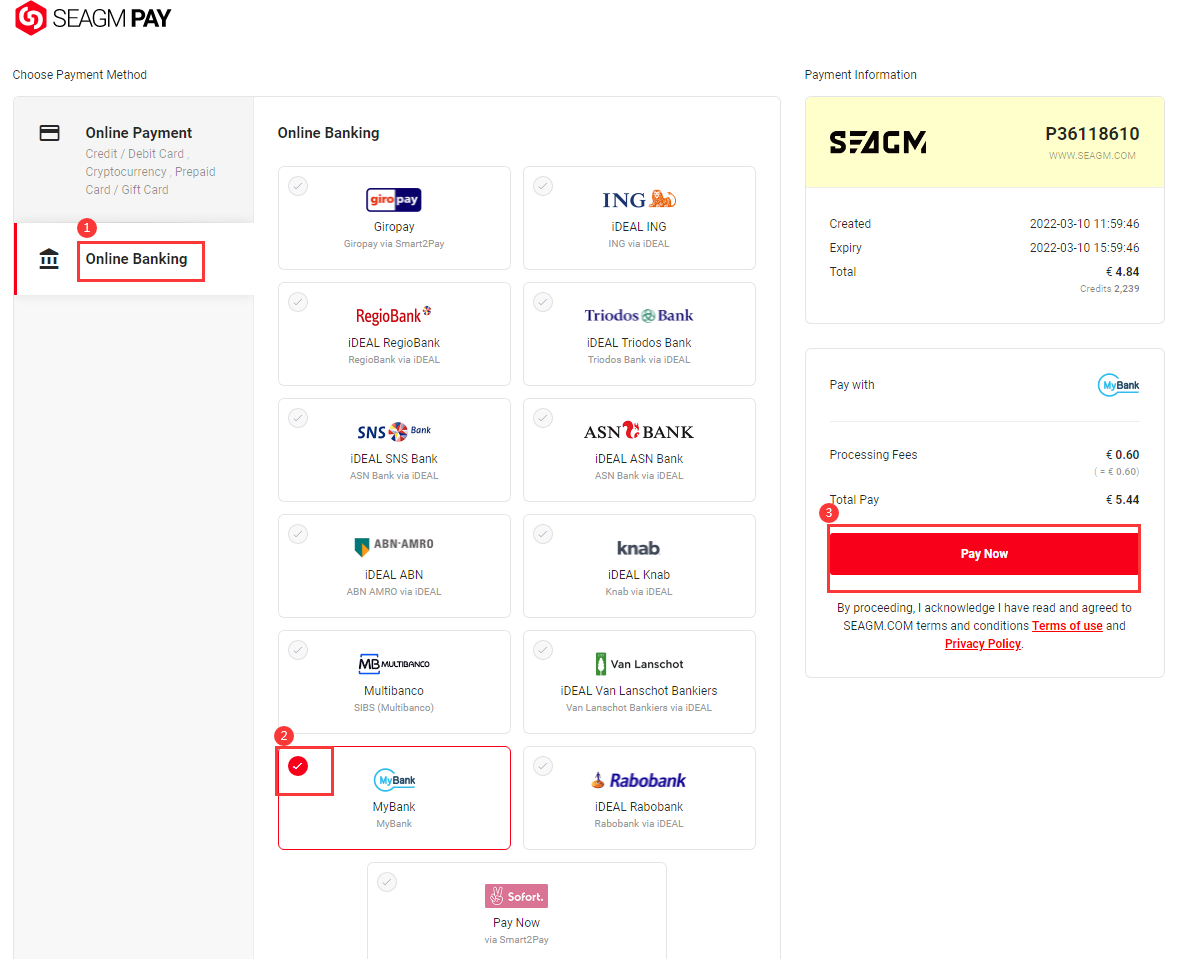 Step 4: You will be directed to the MyBank official payment page. Kindly select your bank and click "Continui" to proceed.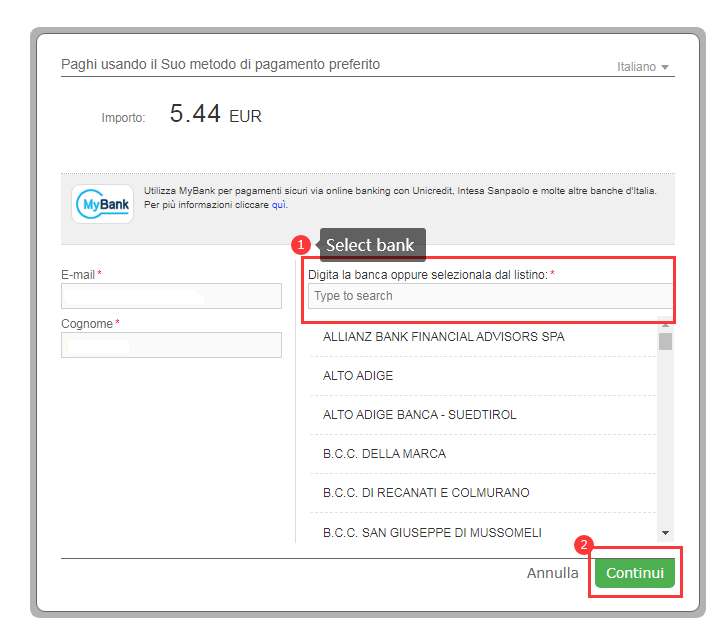 Step 5: Kindly follow the on-screen instructions to make the payment. Once the transaction is completed, please allow the payment gateway to re-direct you back to our website to fully complete the transaction.
***Note: Please allow our website to fully load once your transaction is completed to prevent floating orders.
Step 6: You may check your order status in the SEAGM profile under "My Orders".
Thank you.
Visit the SEAGM Support site for quick answers and guides.
Need support? Contact our Customer Support via LiveChat.
Related articles:
How to make payment via GiroPay [EUR] in SEAGM?
How to make payment via Pay now. [EUR] in SEAGM?
How to pay using Credit/Debit Card via Stripe?