About:
Lay the smackdown on your opponents in a variety of multi-platform arenas by knocking them off the stage and into the stratosphere. Dominate in various game modes that include 1v1, 2v2, Brawl, Arena, and Soccer Showdown, each with its own victory conditions. Unlock rewards like rare costumes, KO effects, as well as coins you can use to redeem items. Level up your heroes and increase your player proficiency the more you play!
Step 1: Register or login to SEAGM, then on the top right side of the page, search "Flash".
Step 2: Select "Flash Party LuckyCoin" and choose the number of LuckyCoin, then enter your Player ID and click "Buy Now" to proceed.
Note: You can search account details by login into the game, then tapping on the profile icon on the upper left corner, and the player ID will be displayed.


Step 3: Kindly confirm the number of LuckyCoin and player details then click "Pay Now".

Step 4: Pick your desired payment method and click "Pay Now" to complete your payment.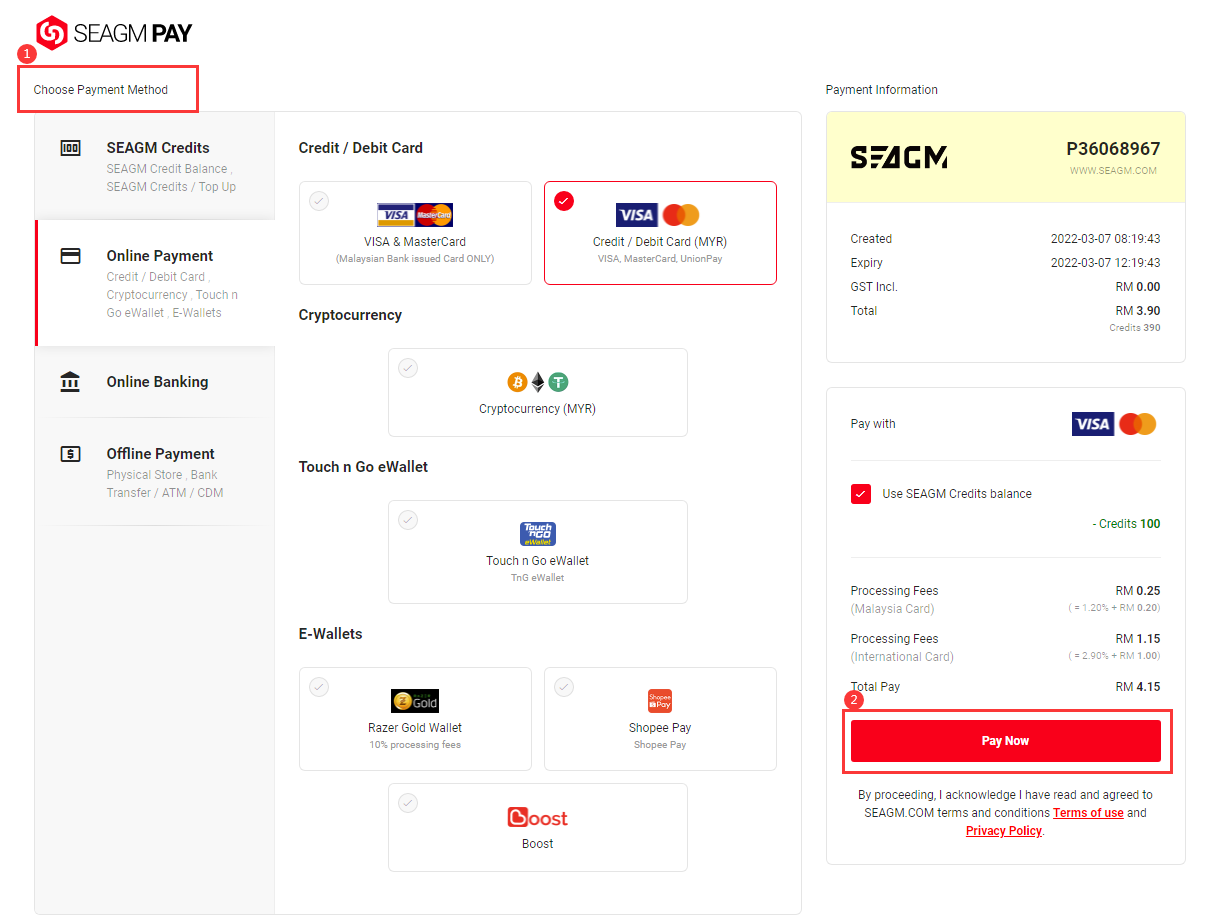 Step 5: Once payment is completed, you may view your order status, under "My Orders".
Thank you.
Visit the SEAGM Support site for quick answers and guides.
Need support? Contact our Customer Support via LiveChat.
Related articles:
How do I track my order status?