Note:
1. Payment for Visa & MasterCard via MolPay only allowed for Malaysian Bank-issued Card ONLY.
2. Kindly make sure that NO virtual private network (VPN) has been enabled during checkout.
3. An automated 1.1% processing fee will be applied during checkout.
Step 1: Choose the product you would like to purchase on the SEAGM site, then click "buy now".
Step 2: Click on "Pay Now" to be directed to the payment checkout page.

Step 3: On the checkout page, click on "Online Payment" and select "VISA & MasterCard". Then, click on "PayNow" to proceed.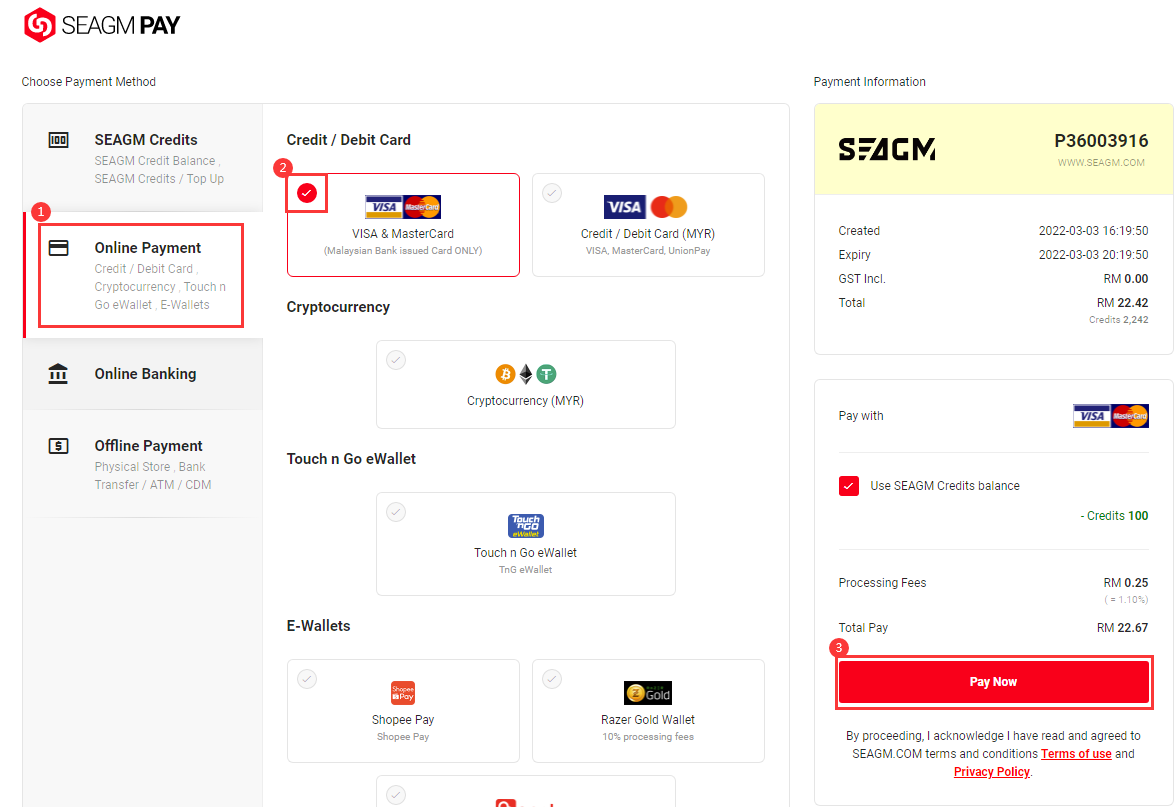 Step 4: You will be required to enter the payment card details [Card number, Expiry date, and Cvv] in order to complete the transaction.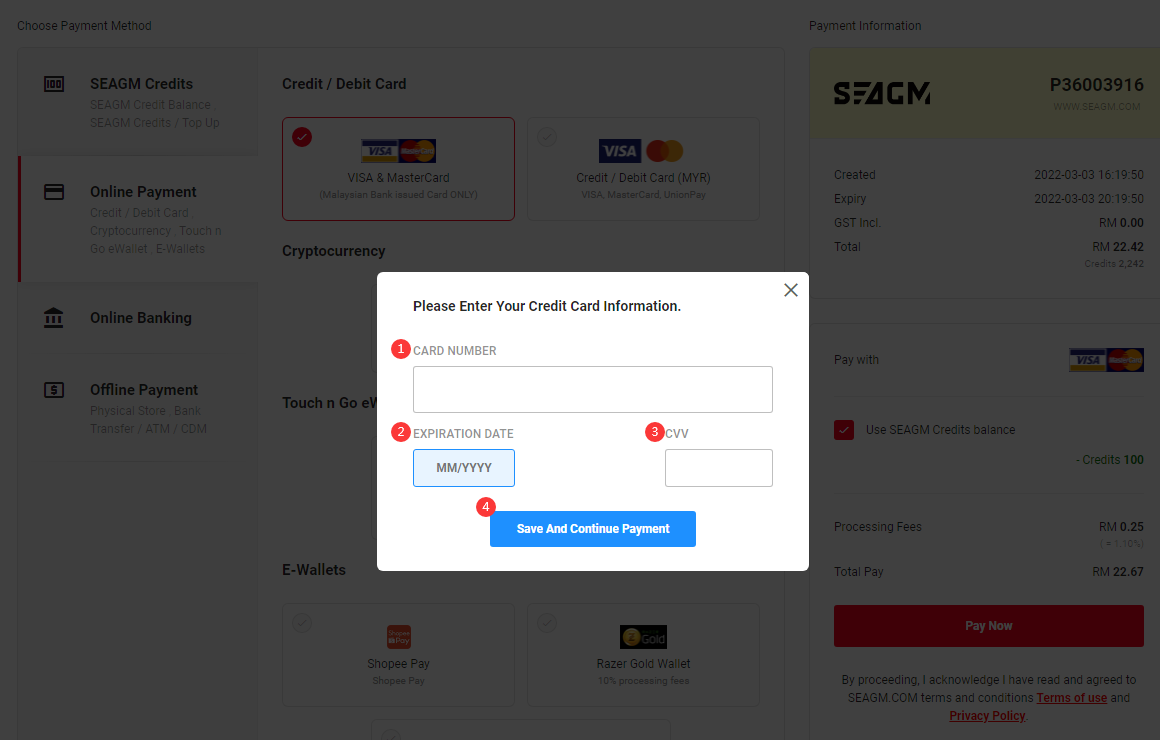 Step 5: Kindly follow the on-screen instructions to make the payment. Once the transaction is completed, please allow the payment gateway to re-direct you back to our website to fully complete the transaction.
***Note: Please allow our website to fully load once your transaction is completed to prevent floating orders.
Currency supported:
Only Malaysia Currency [MYR] is supported for this VISA & MasterCard via Molpay.
Thank you.
Visit the SEAGM Support site for quick answers and guides.
Need support? Contact our Customer Support via LiveChat.
Related articles:
How to pay using Credit/Debit Card via Stripe?
How to pay using Razer Gold Wallet in SEAGM?