Step 1: Log in to your SEAGM account. Then on the main page, scroll down and click on the icon at the right corner.

Step 2: Choose the currency you need and click "Save" then the page will redirect you back to the main page and you're all set.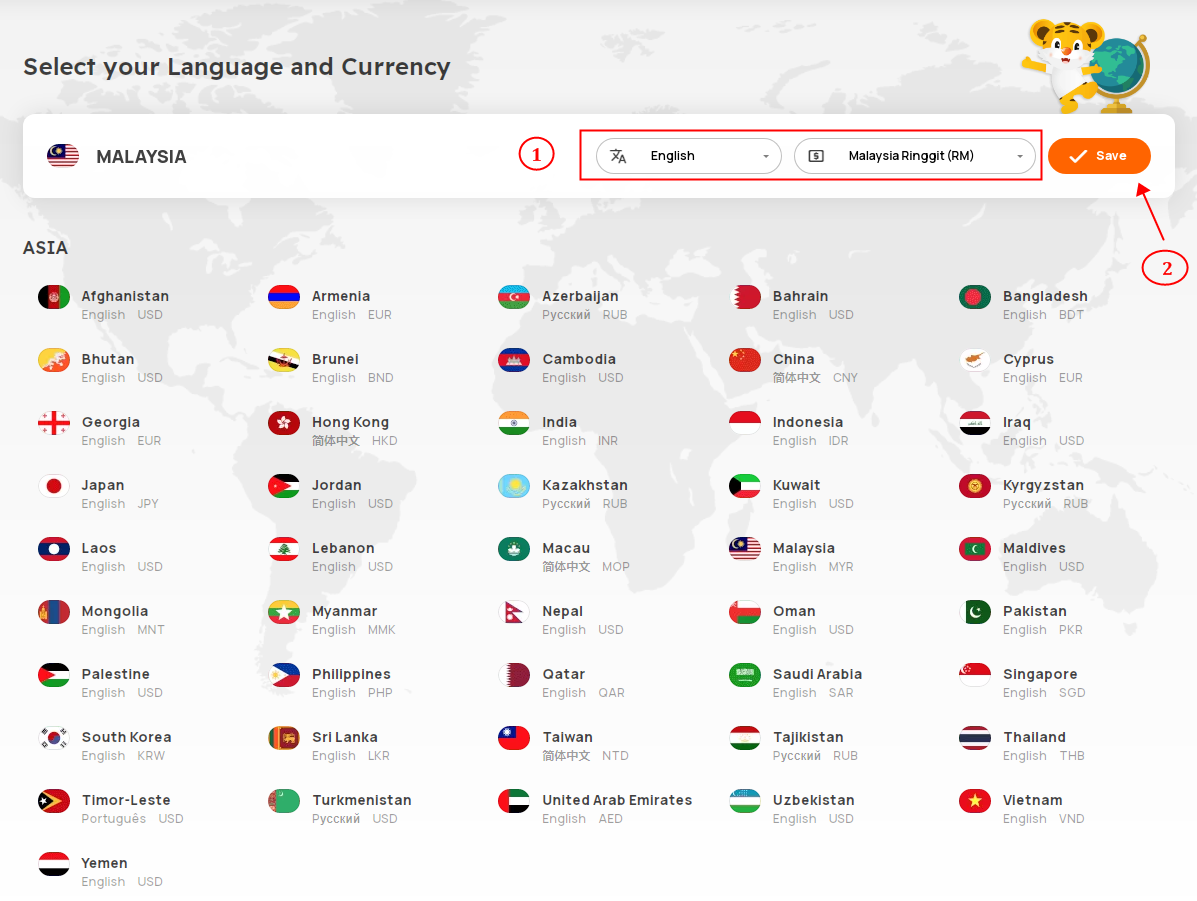 Thank you.
Visit the SEAGM Support site for quick answers and guides.
Need support? Contact our Customer Support via LiveChat.
Related articles:
How to Place an Order?
Why is my SEAGM account being suspended?