About:
PUBG: New State, the newest title by PUBG Studio, the creators of PLAYERUNKNOWN'S BATTLEGROUNDS. With the next-generation mobile graphics, PUBG: New State delivers the full battle royale experience straight into players' hands for iOS and Android. The competition has evolved into a new battleground from the original PUBG experience, adding in-game weapon customization, drones, combat rollability, and more. PUBG: New State is set in 2051 and features a variety of vehicles, which players can use to explore 8x8 km open worlds. Players will be dropping into a brand-new battleground called TROI and only the strongest will emerge as the "Lone Survivor" in this epic showdown. Wait no more and start your pre-register now for Android users!
Step 1: Log in to your SEAGM account, search "new state" then select the amount of NC you wish to purchase and enter your Account ID.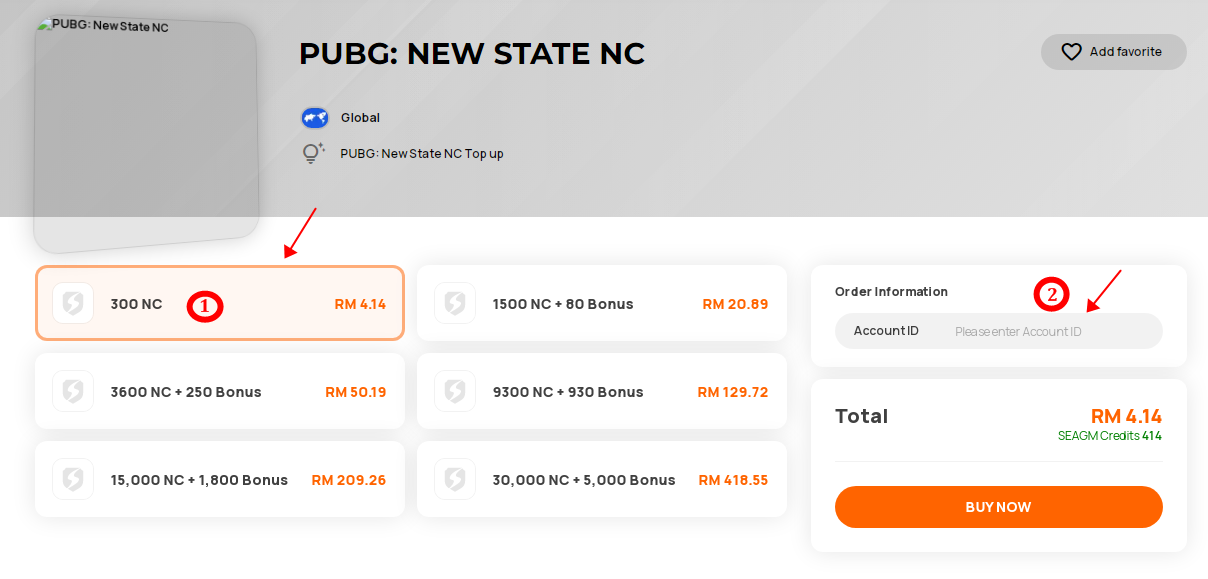 Step 2: To avoid a wrong purchase issue, double-check your quantity and player ID before clicking 'PayNow'.

Step 3: You will be directed to the payment page, choose the payment method, and click 'Pay Now'.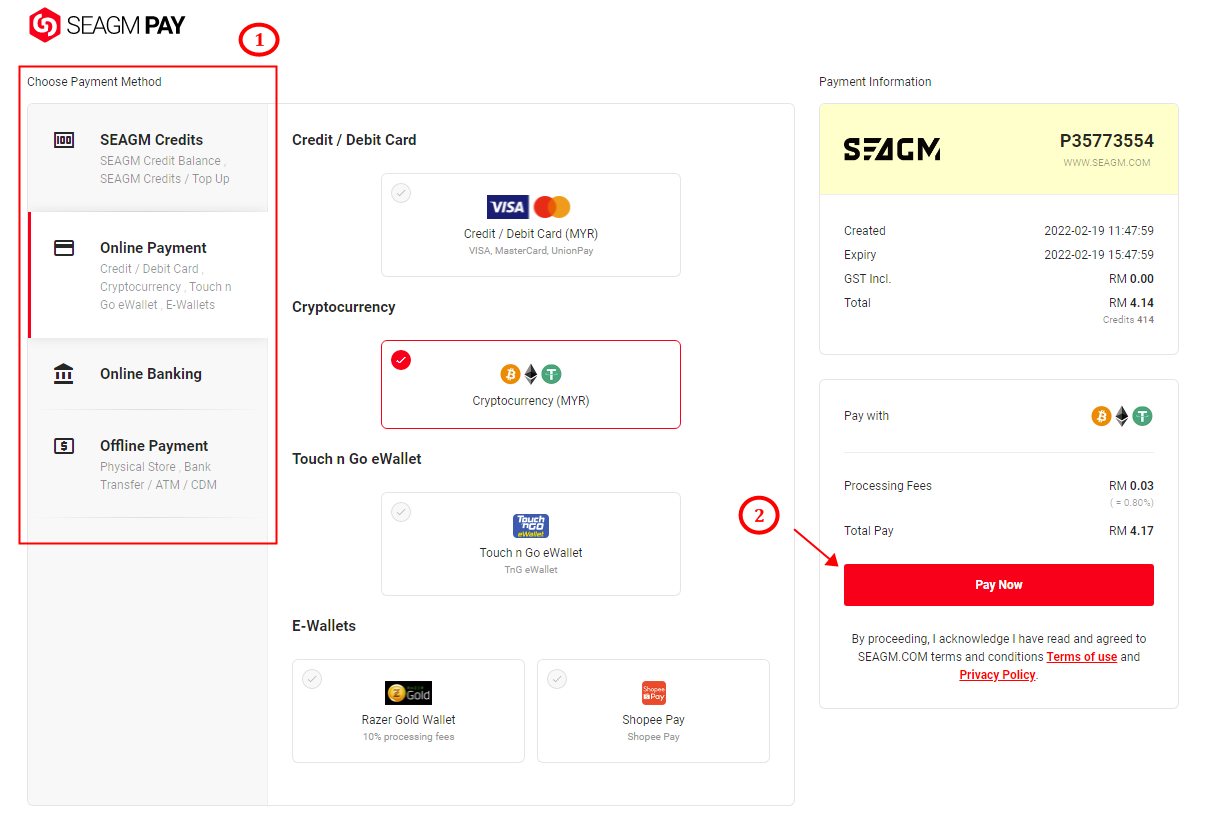 Step 4: Once the payment is made, the order will be processed automatically. You may view your order status, under "My Orders".
Notice:
1. Please read the product description thoroughly and confirm that the game name, server, game user id, character name, account name, and the amount purchased, i.e. information, are correct.
2. SEAGM.com assumes no liability for wrong purchases made by the customer due to negligence and/or false/wrong information provided, which may result in damages/ losses/wrong top-up. By purchasing any products from SEAGM.com, the customer understands, acknowledges, and accepts this release of liability.
For more information, kindly refer to SEAGM Terms and Conditions for more detailed information.
Thank you.
Visit the SEAGM Support site for quick answers and guides.
Need support? Contact our Customer Support via LiveChat.
Related articles:
How to send comments for your order?