About:
Rush, aim, and fire! The ultimate free-to-play FPS mobile game, bringing the most breathtaking and authentic shooting experience for tactical shooter fans! Hyper Front is a 5v5 character-based FPS game set in a near-future sci-fi world. It's an intense PvP competition with employs advanced weapons and commands unique hero abilities to create tactical opportunities. It's an exciting, precise, and realistic battle experience!
Step 1: Register or login to SEAGM, then on the top right side of the page, search "Hyper Front".
Step 2: Select "Hyper Front Star Quartz" and choose the amount of the star quartz, then enter your Role ID and server. Then, click "Buy Now" to proceed.
Note: You can search account details by login into the game, then tapping on the profile icon on the top left corner, and the role ID will be displayed.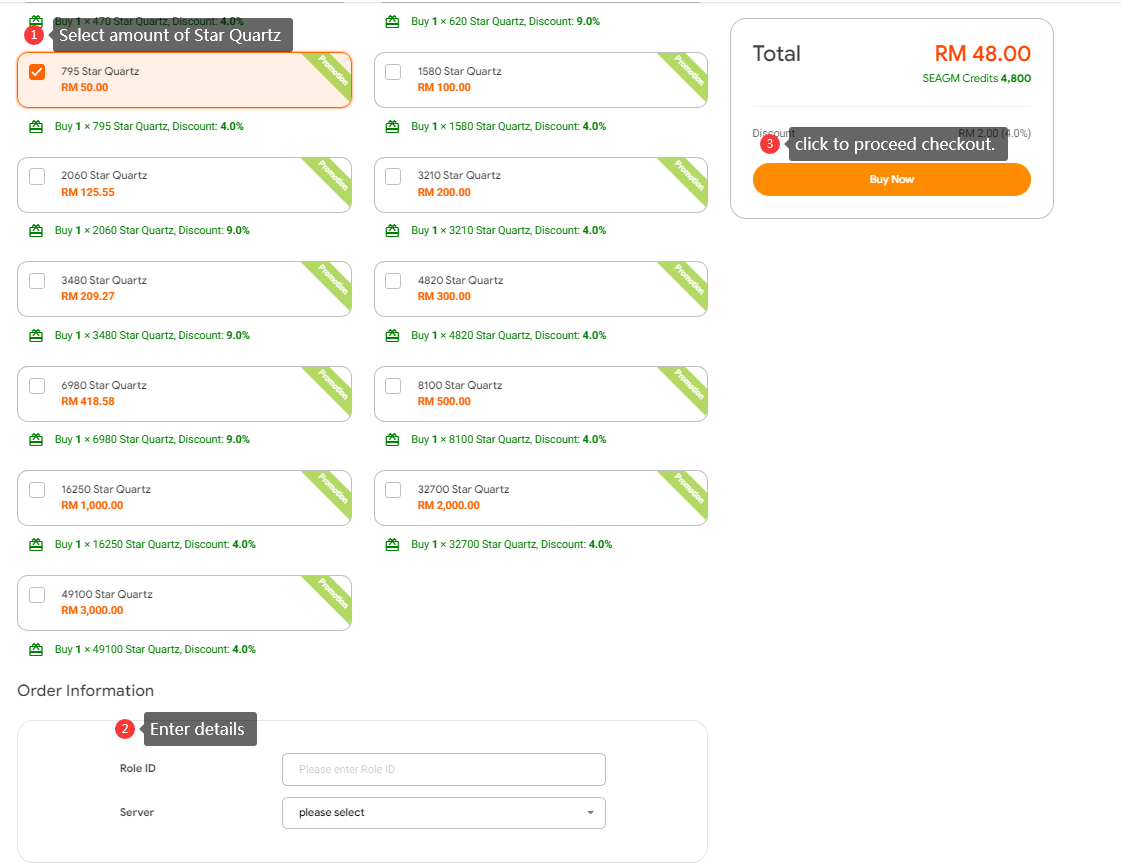 Step 3: Kindly confirm the number of Star Quartz and player details then click "Pay Now".

Step 4: Pick your desired payment method and click "Pay Now" to complete your payment.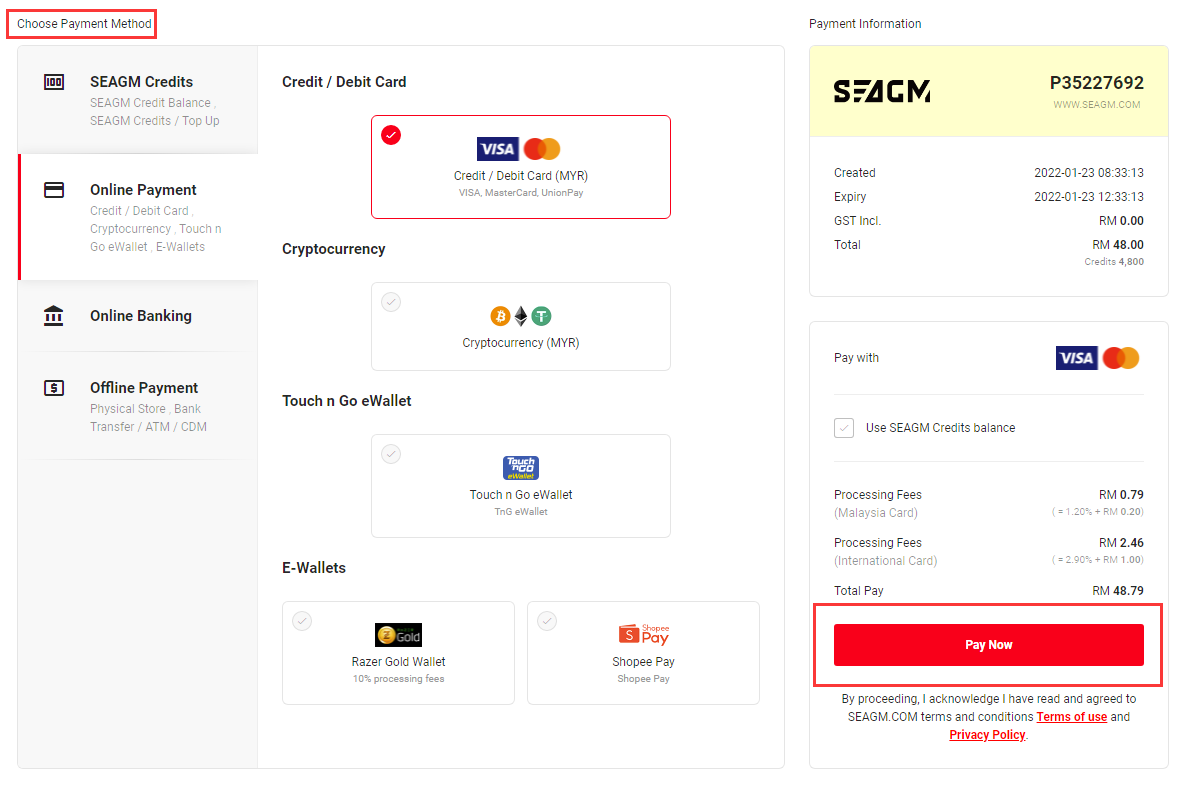 Step 5: Once payment is completed, you may view your order status, under "My Orders".
Thank you.
Visit the SEAGM Support site for quick answers and guides.
Need support? Contact our Customer Support via LiveChat.
Related articles:
How do I track my order status?
How to pay using the Cryptocurrency methods in SEAGM?