Watch great live streams, enjoy live game streaming, live chat with people worldwide, go live to be a social media influencer...All in BIGO LIVE! BIGO LIVE has over 400 million users around the world now. Millions of talented broadcasters, dancers, singers, foodies, comedians live-stream in BIGO LIVE. Watch 24/7 great live streams, such as live gaming, live music, and live chatting. And now, we invite you to join our big community!
Step 1: Login/register an account in SEAGM. On the top menu, select "card" then enter keywords "Bigo Live" and click search. Select "Bigo Live Gift Card".

Step 2: Select the card type, then enter the quantity and click "buy now" to proceed.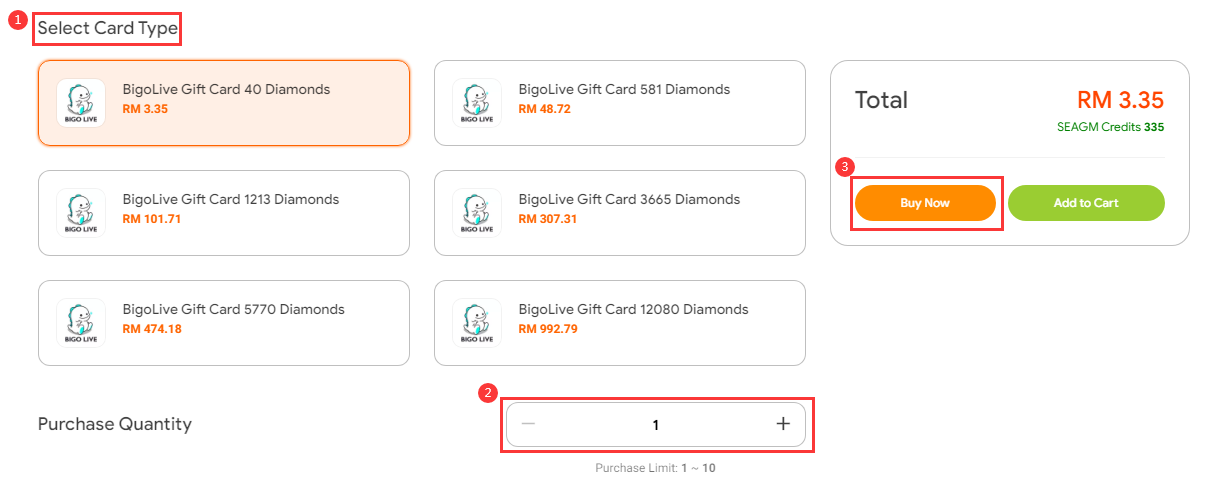 Step 3: Kindly confirm the card type and quantity selected then click " Pay Now" once confirmed.

Step 4: Pick your desired payment method and click "Pay Now" to complete your payment.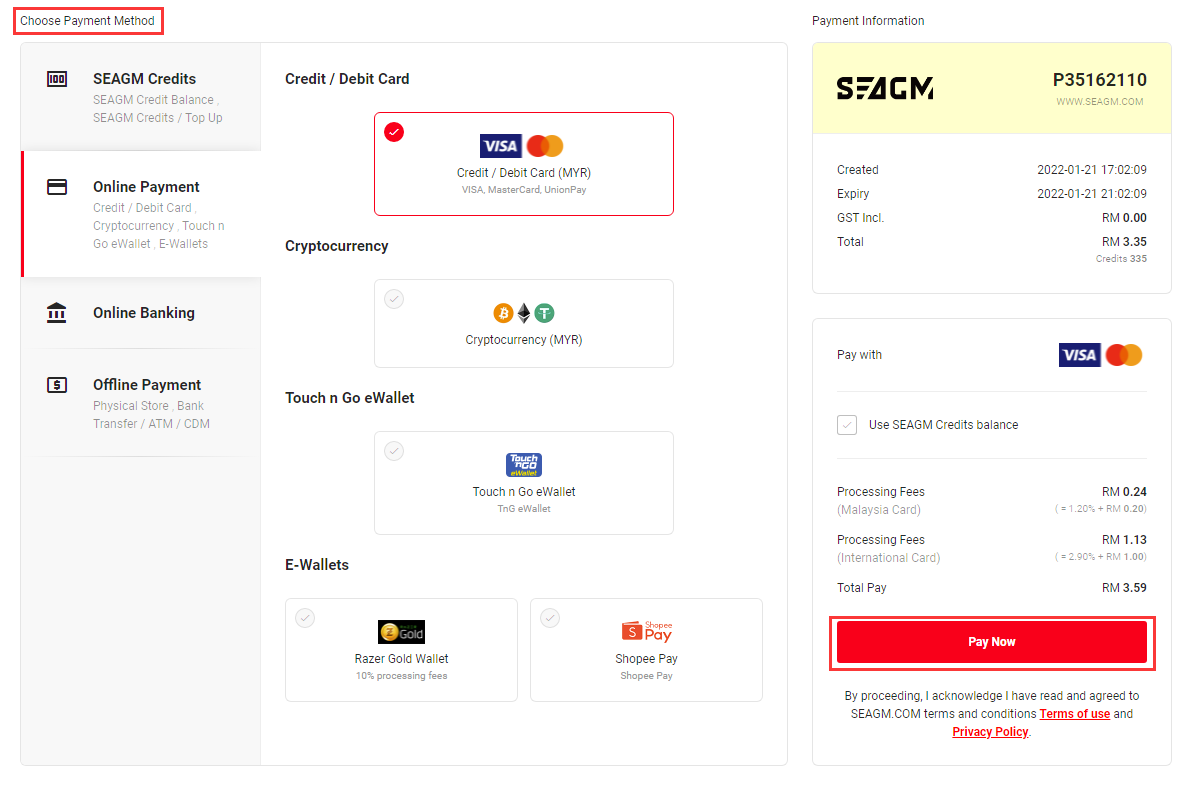 Step 5: Once payment is completed, you may retrieve your code under User profile in MyCards.
Thank you.
Visit the SEAGM Support site for quick answers and guides.
Need support? Contact our Customer Support via LiveChat.
Related articles:
How to redeem BIGO Live Gift Card purchased from SEAGM?
How to redeem BIGO Live Gift Card for Middle Eastern region?
How to pay using Credit/Debit Card via Stripe?
How do I track my order status?