About:
Dark Nemesis: Infinite Quest is an epic MMORPG that unfolds in a dark fantasy adventure with stunning special effects, smooth controls, and a storyline packed with adventure and combat. The all-powerful Crystal of Light has fallen into the multi-dimensional world of Dark Nemesis. Coveting the power of the Crystal, the long-concealed Dark Forces rise rapidly, fighting against each other for this magic treasure, which drives the world into complete chaos. As a member of the Peacekeepers, you embark on an unknown adventure following the trail of the crystal. Along this perilous journey, you will encounter friends with different personalities, fight together to resist decimation from the dark forces, and complete your adventure! The game guarantees a fabulous MMORPG combat experience. Slash your way through a multi-dimensional world where good and evil collide!
Step 1: Register or login to SEAGM, then on the top right side of the page, search "Dark Nemesis".
Step 2: Select "Dark Nemesis: Infinite Quest Diamonds" and choose the amount of the diamonds, then enter your Player UID and click "Buy Now" to proceed.
Note: You can search account details by login into the game, then tapping on the menu icon on the right side, and clicking on the setting icon. The player UID will be displayed.
Step 3: Kindly confirm the number of diamonds and player UID then click "Pay Now".
Step 4: Pick your desired payment method and click "Pay Now" to complete your payment.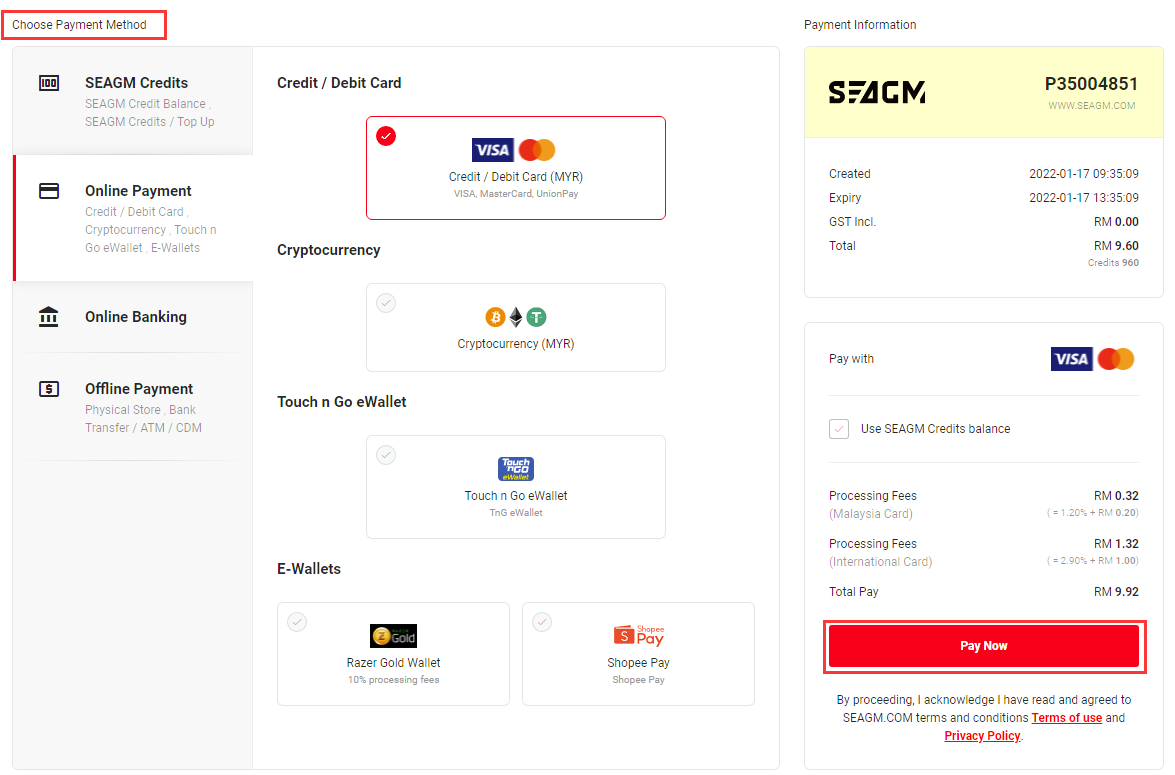 Step 5: Once payment is completed, you may view your order status, under "My Orders".
Thank you.
Visit the SEAGM Support site for quick answers and guides.
Need support? Contact our Customer Support via LiveChat.
Related articles:
How do I track my order status?
How to pay using the Cryptocurrency methods in SEAGM?
How to pay using Credit/Debit Card via Stripe?
FAQs: Credit/Debit card payment attempts failed.