About:
Eudemons Online is a free-to-play fantasy MMORPG set in the mythic fantasy world of Cronus. Players pick from one of 7 classes: Warrior, Mage, Paladin, Vampire, Necromancer, Shadow Knight, and Elf Ranger; allowing players access to a wealth of skills and unique Eudemons to help on their quest.
Step 1: Register or login to SEAGM, then on the top right side of the page, search "Eudemons".
Step 2: Select "Eudemons Points" and choose the points amount, then enter your user ID, group and server. Then click "Buy Now" to proceed.
Note: Kindly select your group first. The server will only appear after the group column had been selected.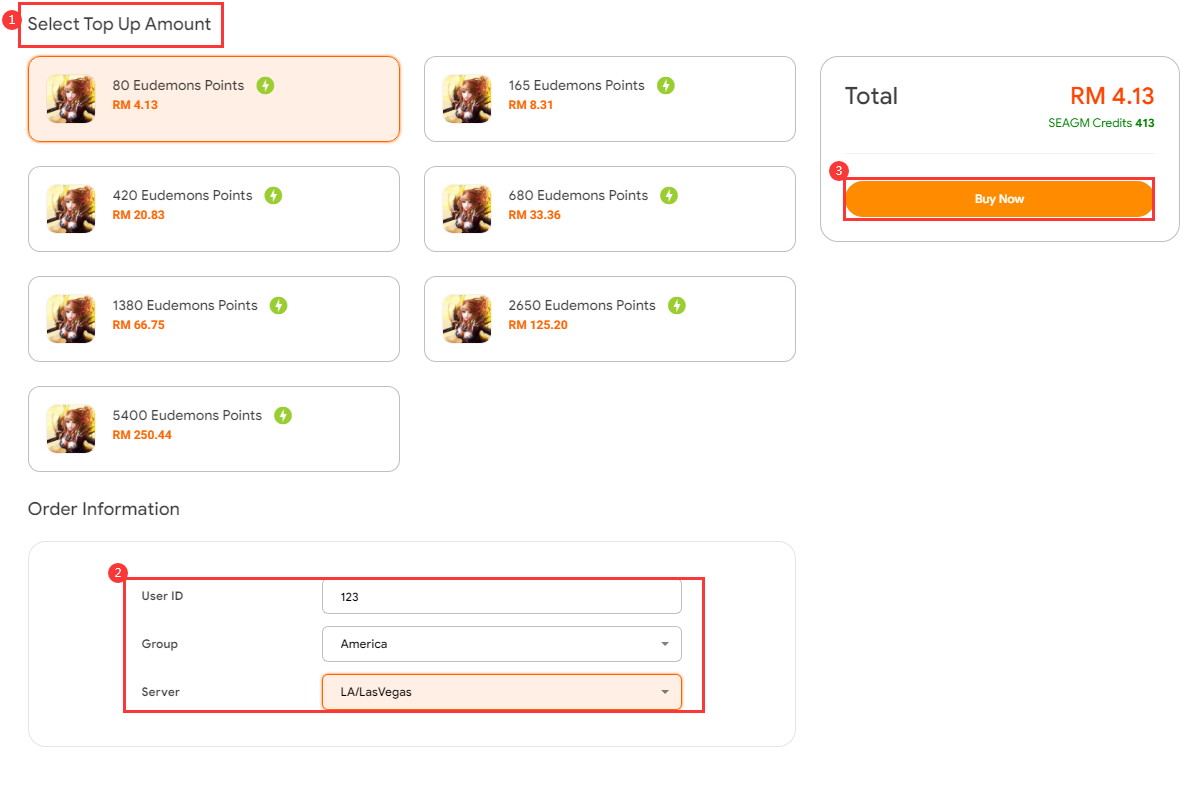 Step 3: Kindly confirm the number of points and player details then click "Pay Now".

Step 4: Pick your desired payment method and click "Pay Now" to complete your payment.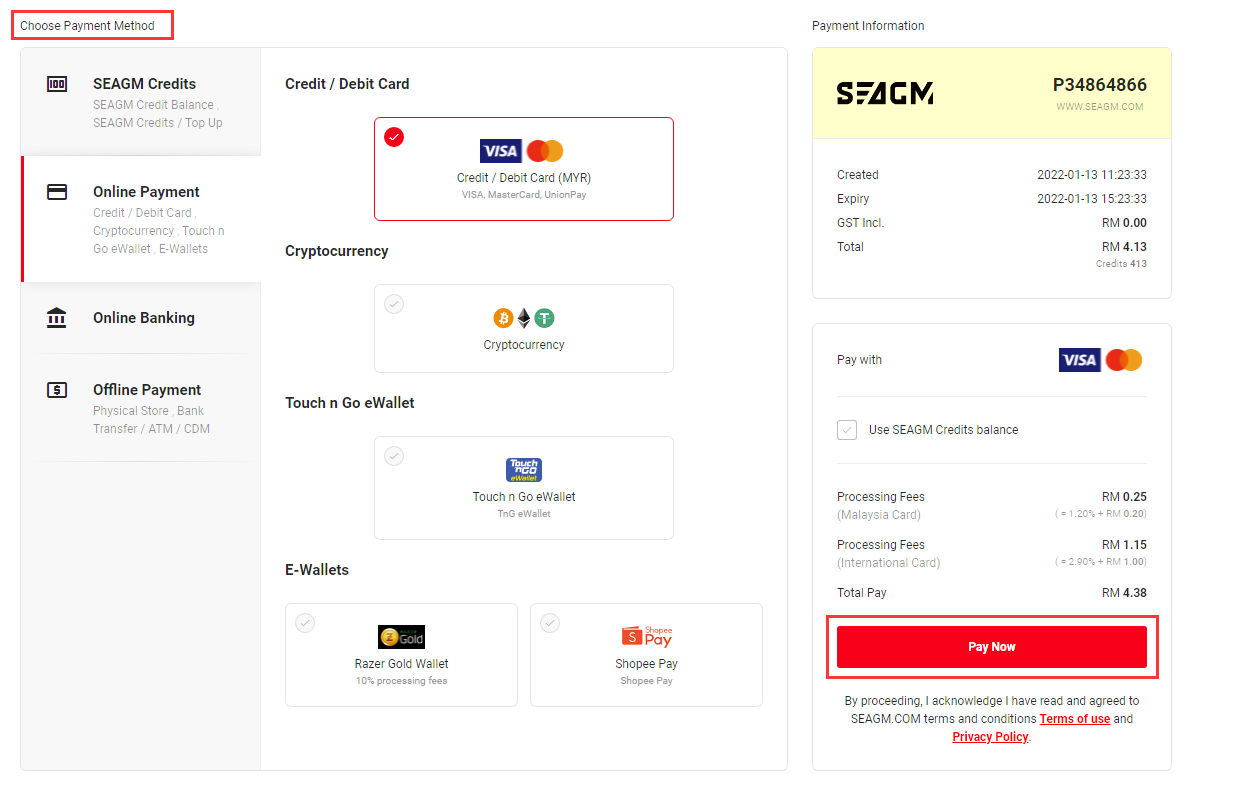 Step 5: Once payment is completed, you may view your order status, under "My Orders".
Thank you.
Visit the SEAGM Support site for quick answers and guides.
Need support? Contact our Customer Support via LiveChat.
Related articles:
How do I track my order status?
How to pay using the Cryptocurrency methods in SEAGM?
How to pay using Credit/Debit Card via Stripe?