About:
Play online ludo with friends and be a ludo star - play LUDO CLUB! Enter the world of this multi-color game - ludo, and be a ludo star (لودو ستار)!
This is the free online multiplayer version of the epic hit board game Ludo (often misspelled as ​​Ludu, Lodu)! Join an exclusive club of star players in this premium online ludo dice game - hone your talent, climb the ladders, collect all the special dice, beat the ludo masters, and become the KING OF LUDO! As far as lively board games full of color go, Ludo Club is unmatched! Learn how to move your red, yellow, green, or blue pieces with strategy and luck on the best-looking games board of this online ludo game. Master the various tips and tricks of this exciting dice game and show your best talent to everyone! Be the ludo king of the world and become a ludo star.
Step 1: Register or login to SEAGM, then on the top right side of the page, search "Ludo Club".
Step 2: Select "Ludo Club Cash" and choose the amount of the cash/coins, then enter your Player ID and click "Buy Now" to proceed.
Note: You can search account details by login into the game, then tapping on the setting icon in the top right corner. The Ludo Club player ID will be displayed.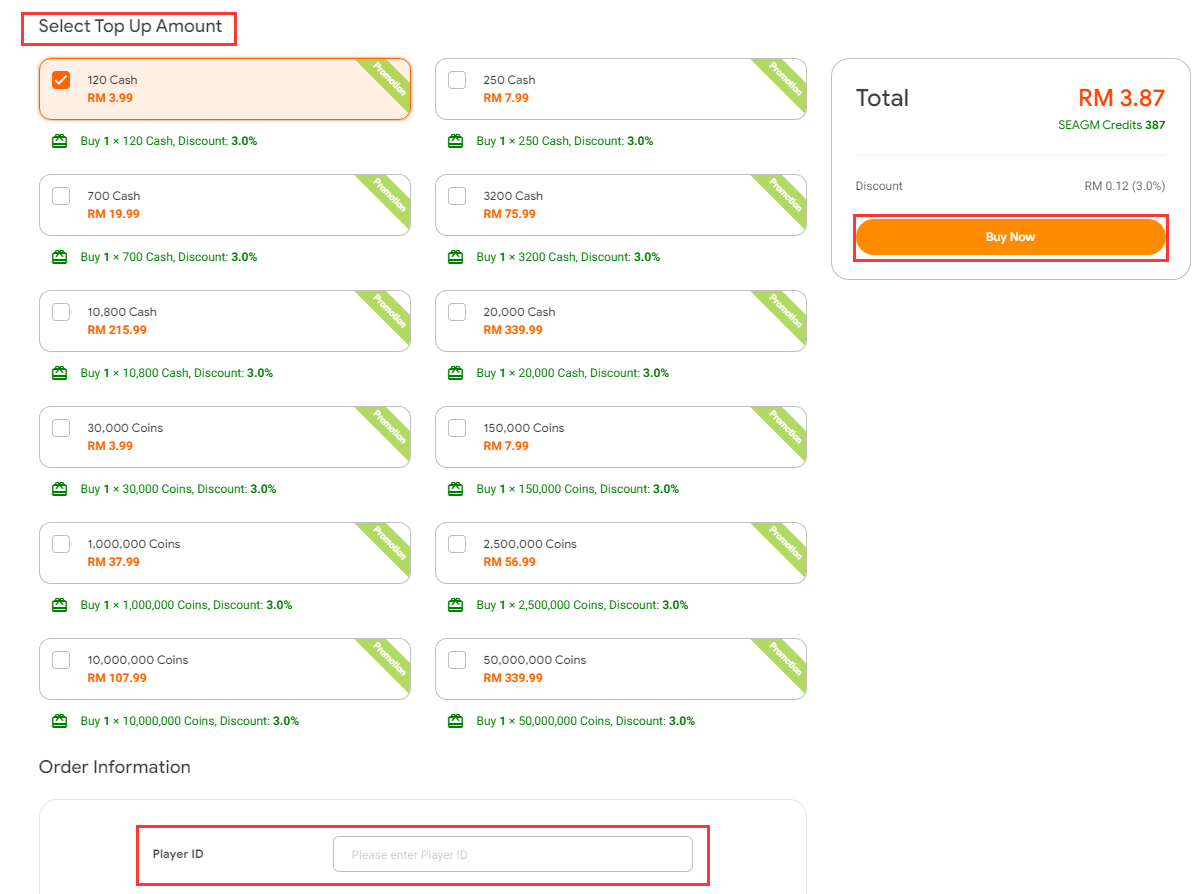 Step 3: Kindly confirm the number of cash/coins and player ID then click "Pay Now".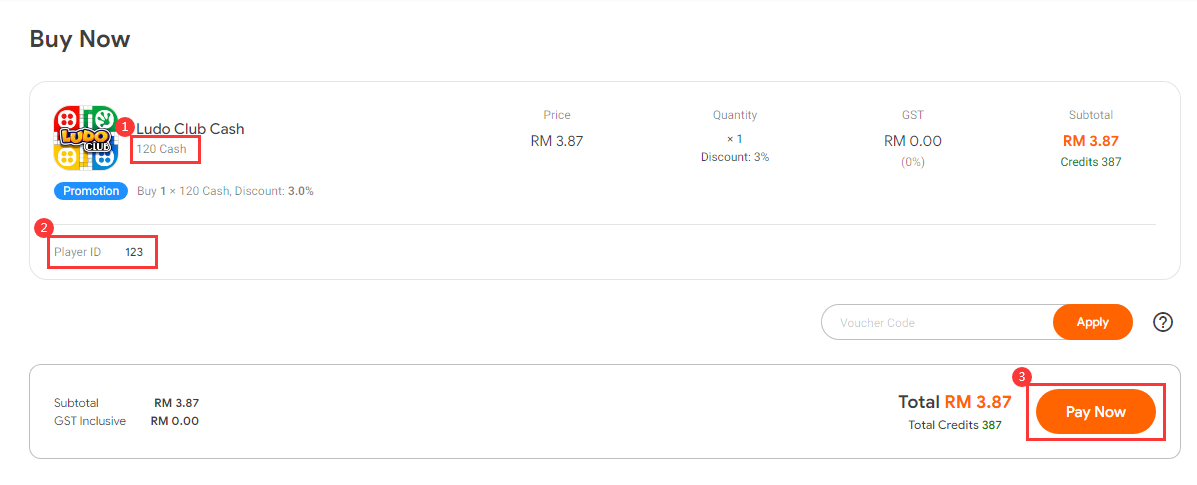 Step 4: Pick your desired payment method and click "Pay Now" to complete your payment.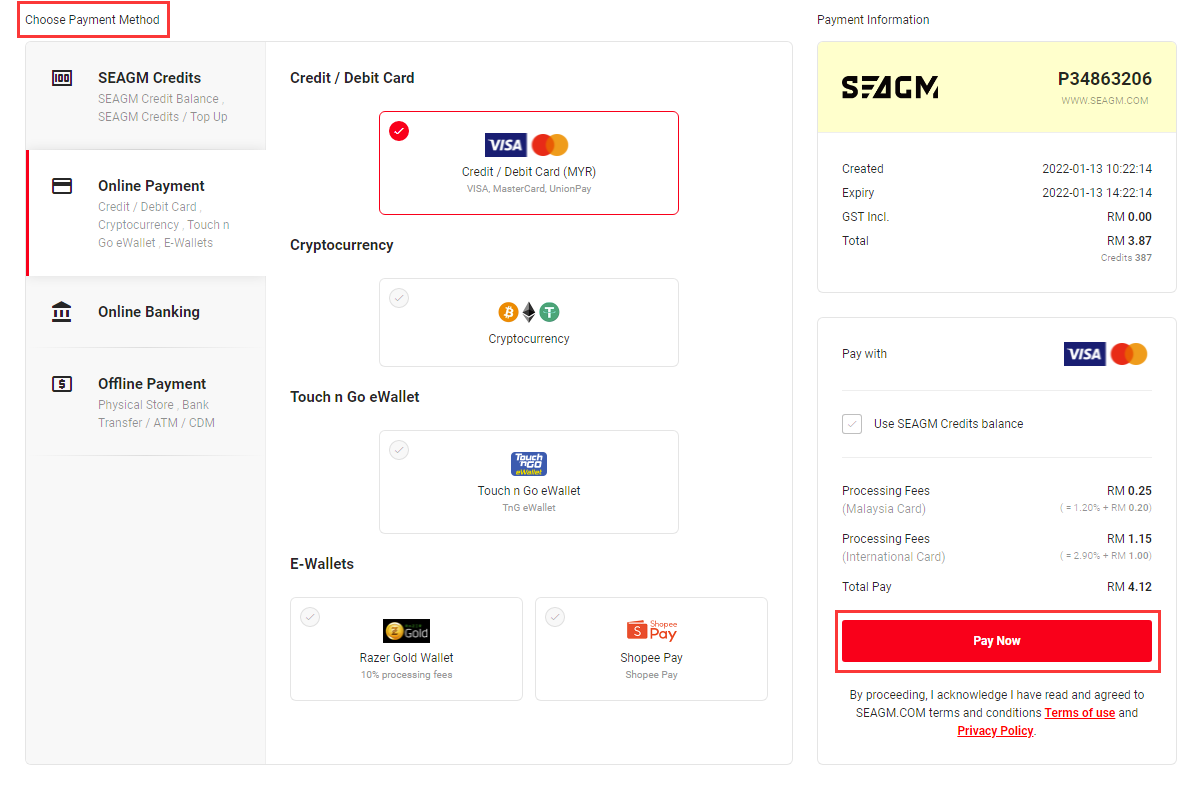 Step 5: Once payment is completed, you may view your order status, under "My Orders".
Thank you.
Visit the SEAGM Support site for quick answers and guides.
Need support? Contact our Customer Support via LiveChat.
Related articles:
How do I track my order status?
How to pay using Credit/Debit Card via Stripe?
FAQs: Credit/Debit card payment attempts failed.