About:
Chimeraland: Great world exploration, a total of 4 continents over 9 billion square feet of maps for you to gather, hunt, treasure hunt and build homes. Hunting ancient strange animals, the big world will open up hundreds and thousands of years of strange animals for you to hunt materials for making artifacts and equipment, you can also capture them as pets and customize their appearance by devouring them in pairs. With a unique copy, you can enter more than ten kinds of single-player and team copies carefully prepared for you by interacting with special furniture and large map scene elements to carry out various themed challenges. Unlimited PVP, Zhongshan Mainland will be open 24/7 for you to compete for PVP and resources in the wild.
Step 1: Register or login to SEAGM, then on the top right side of the page, search "Chimeraland".
Step 2: Select "Chimeraland Sage SEA" and choose the sage/package, then enter your User ID, name and server. Then click "Buy Now" to proceed.
Note: You can search game account details by login into the game, then tap on the icon in the top right corner and click on the setting icon. The Chimeraland account details will be displayed.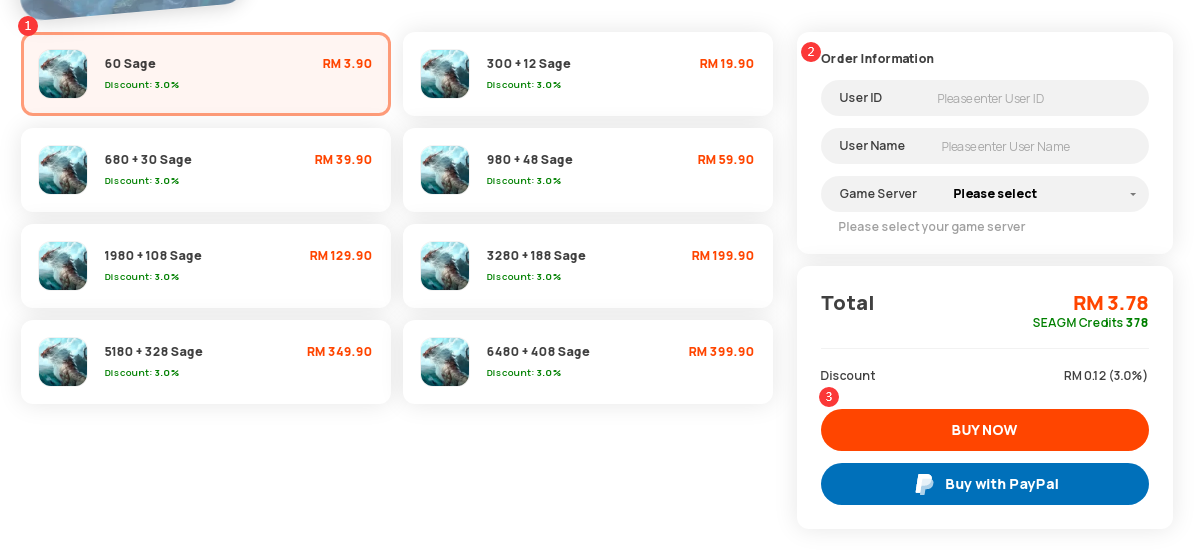 Step 3: Kindly confirm the sage amount selected and click "Pay Now".

Step 4: Pick your desired payment method and click "Pay Now" to complete your payment.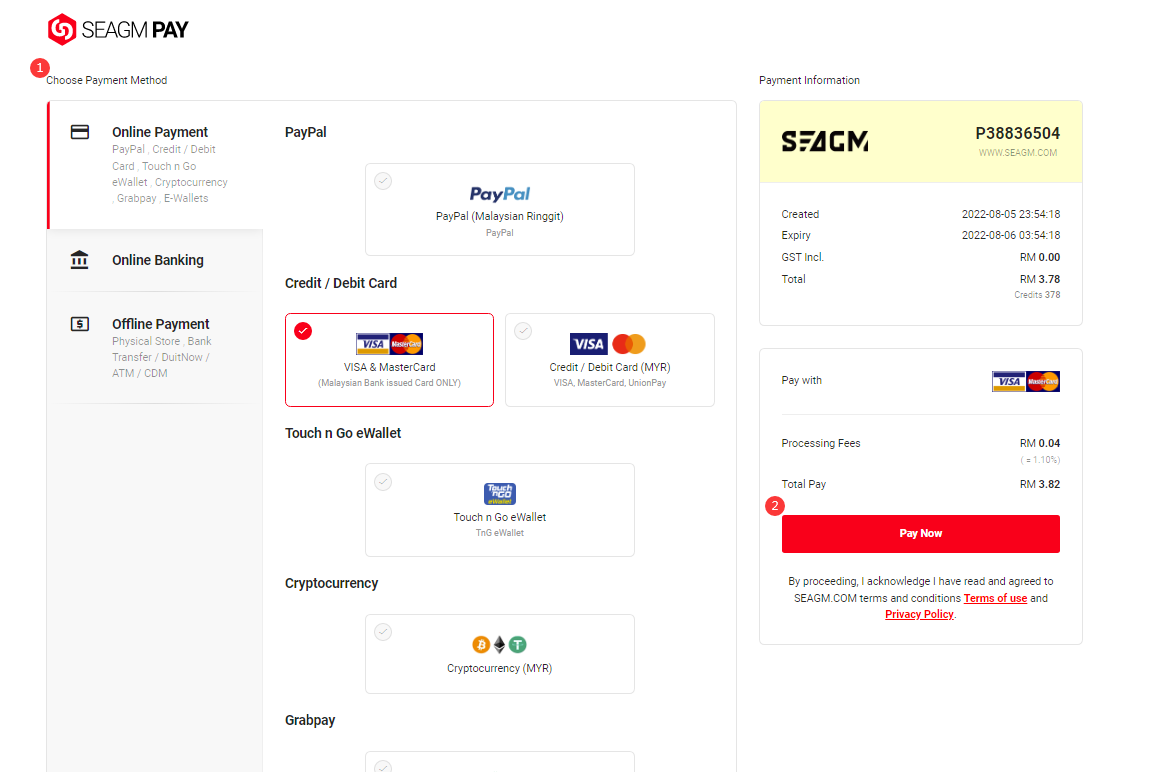 Step 5: Once payment is completed, you may view your order status, under "My Orders".
Thank you.
Visit the SEAGM Support site for quick answers and guides.
Need support? Contact our Customer Support via LiveChat.
Related articles:
How to top up Chimeraland Sage Global in SEAGM?
How to pay using Credit/Debit Card via Stripe?