Step 1: Register or login to SEAGM, then on the top right side of the page, search "Bạch Xà Tiên".
Step 2: Select "Bạch Xà Tiên Kiếp Hiện Kim" and choose the amount of the cash/Hiện Kim, then enter your account ID, server and devices used. Then and click "Buy Now" to proceed.
Note: You can search account number/ID by login into the game account, clicking the "M" icon and the Bach Xa Tien Kiep Account number will be displayed.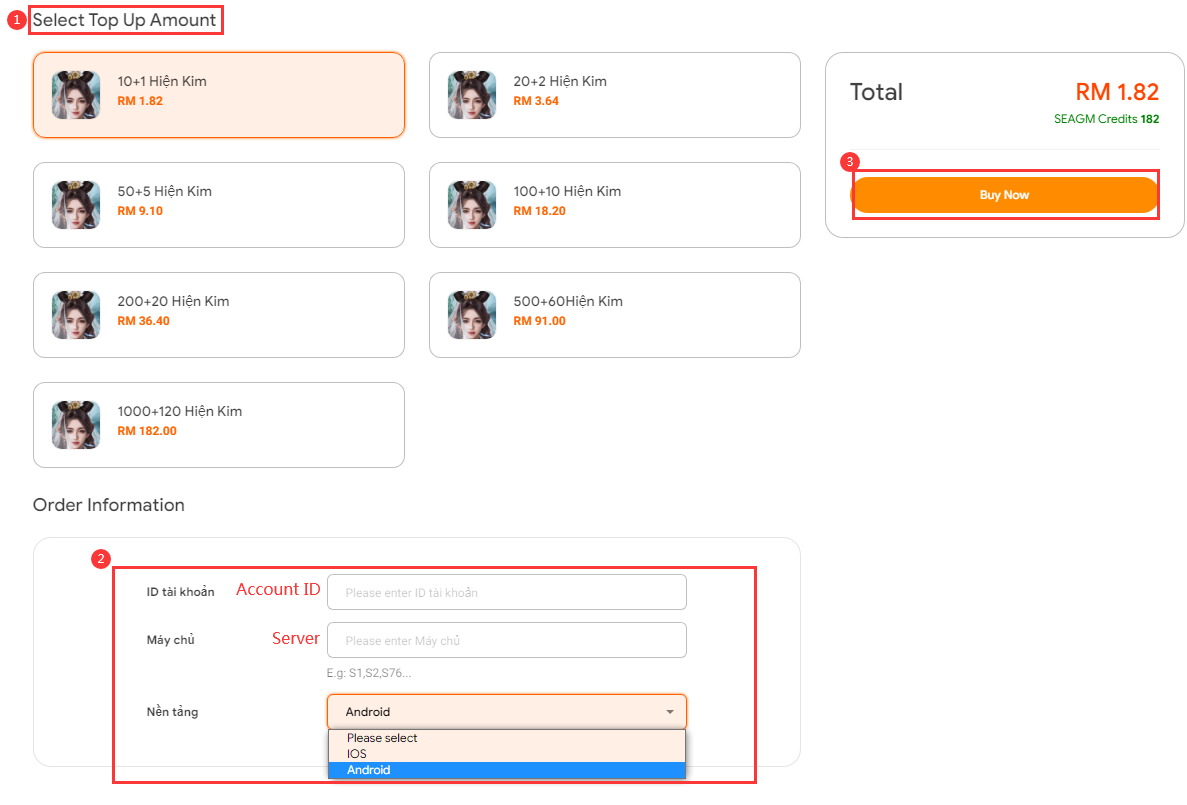 Step 3: Kindly confirm the number of cash/Hiện Kim selected and account information, then click "Pay Now".
Step 4: Pick your desired payment method and click "Pay Now" to complete your payment.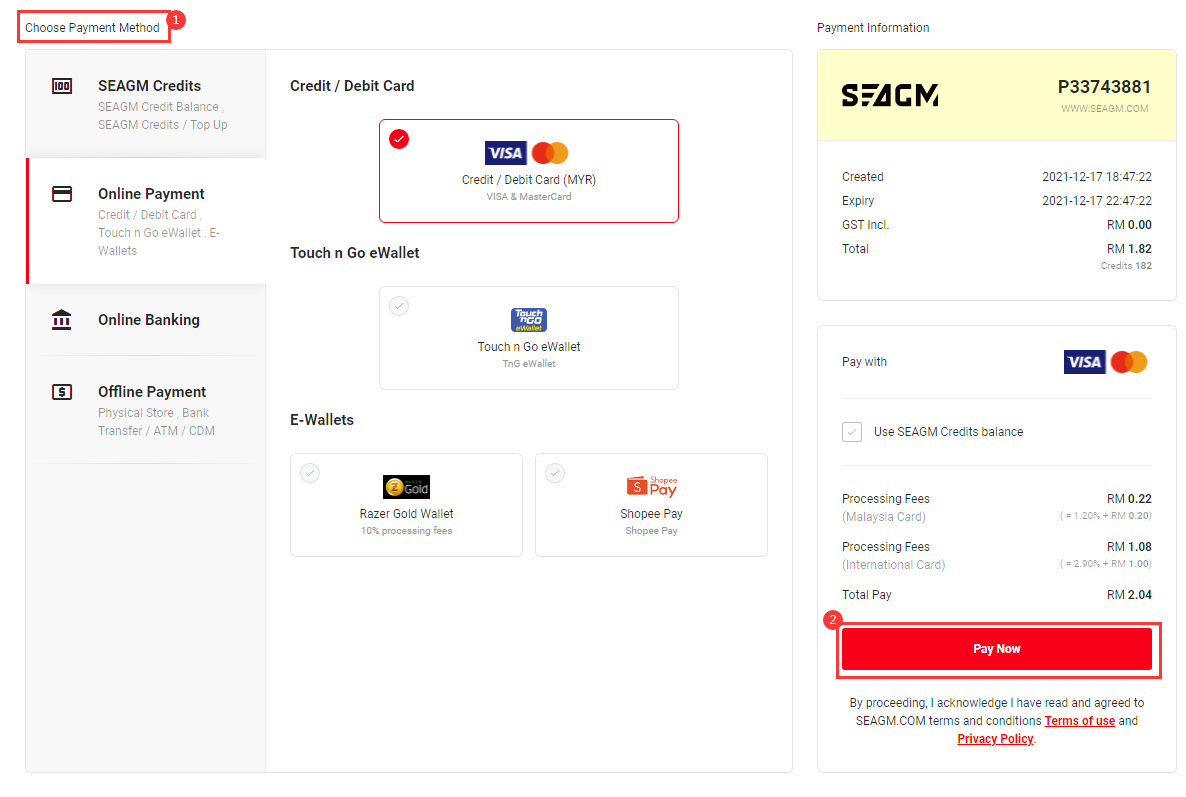 Step 5: Once payment is completed, you may view your order status, under "My Orders".
Thank you.
Visit the SEAGM Support site for quick answers and guides.
Need support? Contact our Customer Support via LiveChat.
Related articles: