About:
Elelive is a live streaming social platform APP in Southeast Asia and was popularly used by Malaysia and Singapore users. Besides live streaming, Elelive is a place where VJs started their journey of youth, a place filled with tears of joy! Once you downloaded the Elelive APP, you aren't just an audience but our VIP family today.
Step 1: Register or login to SEAGM, then on the top right side of the page, search "Elelive".
Step 2: Select "Elelive Elecoins" and choose the amount of the Elecoins, then enter your Elelive ID and account name, then click "Buy Now" to proceed.
Note: To find your ID, kindly login to your account, click on the setting icon at the bottom of the right corner, and your Elelive ID & Elelive Name will be displayed.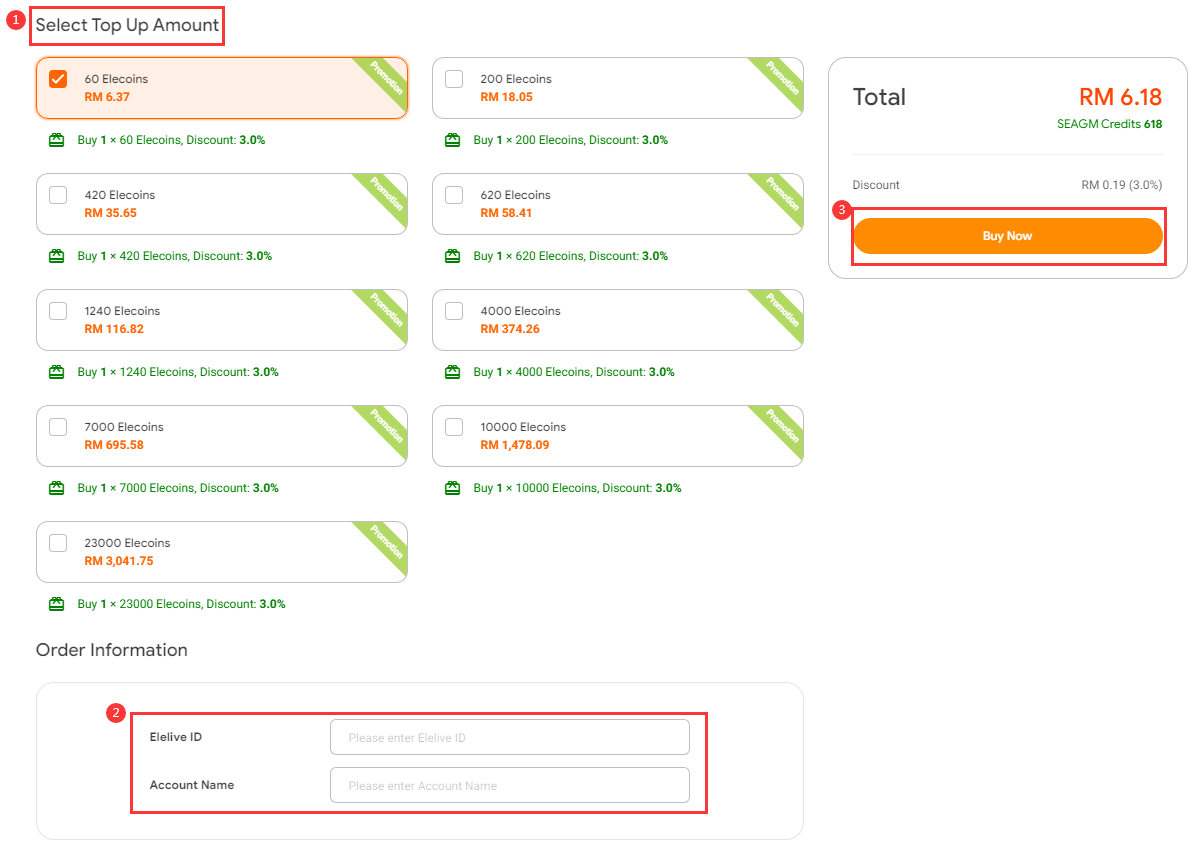 Step 3: Kindly confirm the number of Elecoins selected and account number then click "Pay Now".

Step 4: Pick your desired payment method and click "Pay Now" to complete your payment.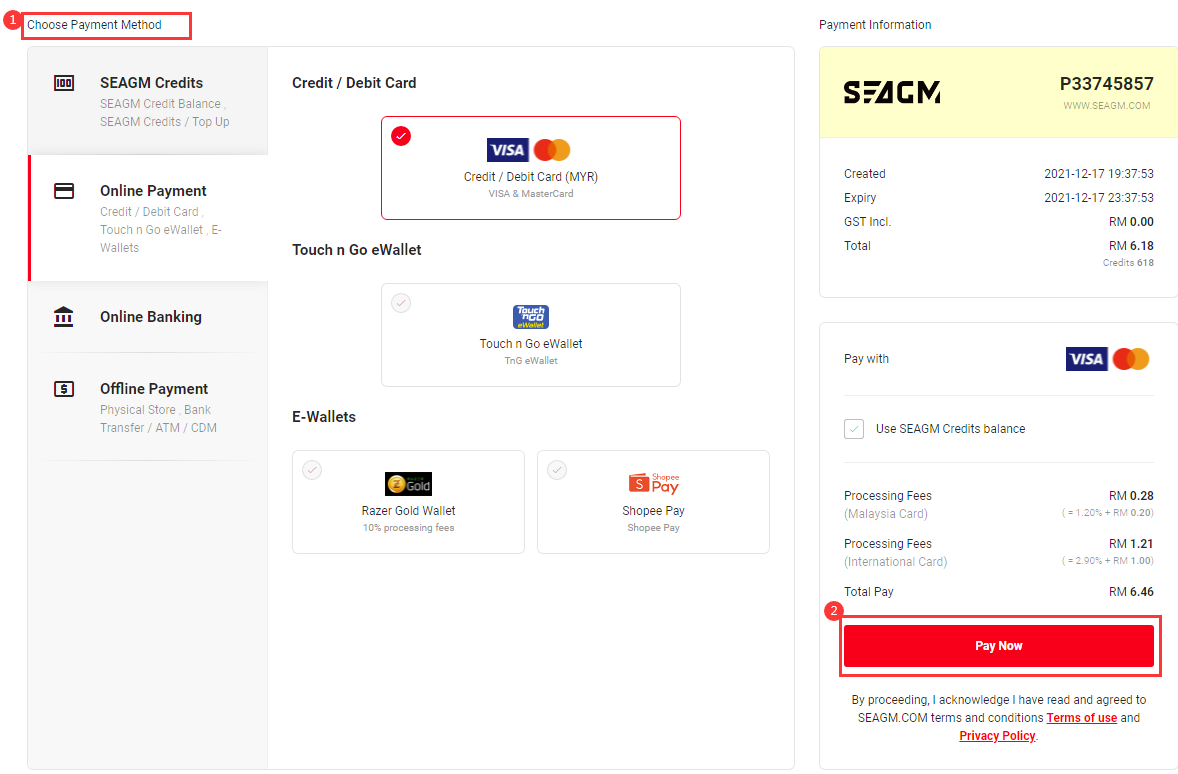 Step 5: Once payment is completed, you may view your order status, under "My Orders".
Thank you.
Visit the SEAGM Support site for quick answers and guides.
Need support? Contact our Customer Support via LiveChat.
Related articles:
What are the payment options available?
What are Payment Processing Fees?