Ever wonder what it really meant when someone told you that if you really wanted something you need blood, sweat, and tears? Experience the journey to become the next Boxing Star! Rise from the streets and punch your way up to become the most epic Boxing Star!
Step 1: Register or login to SEAGM, then on the top right side of the page, search "Boxing Star".
Step 2: Select "Boxing Star Golds" and choose the amount of the gold, then enter your account number and click "Buy Now" to proceed.
Note: You can search account numbers by login into the game> then tapping on the setting icon in the top-right and then tap the setting icon in the bottom right corner and following the support icon. You will see the boxing star account number being displayed.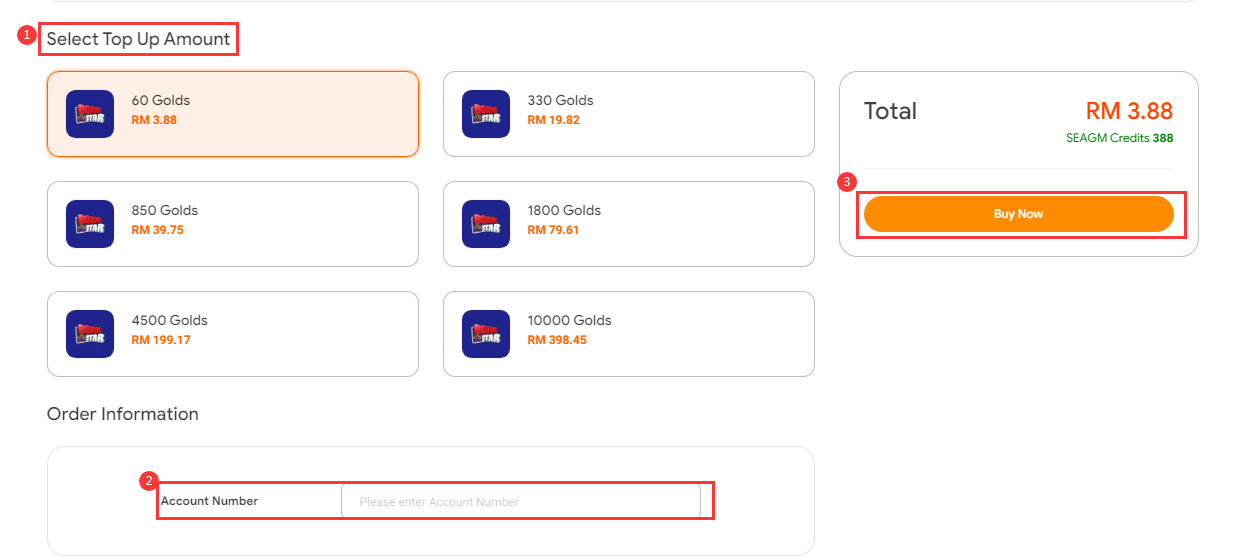 Step 3: Kindly confirm the number of golds selected and account number then click "Pay Now".

Step 4: Pick your desired payment method and click "Pay Now" to complete your payment.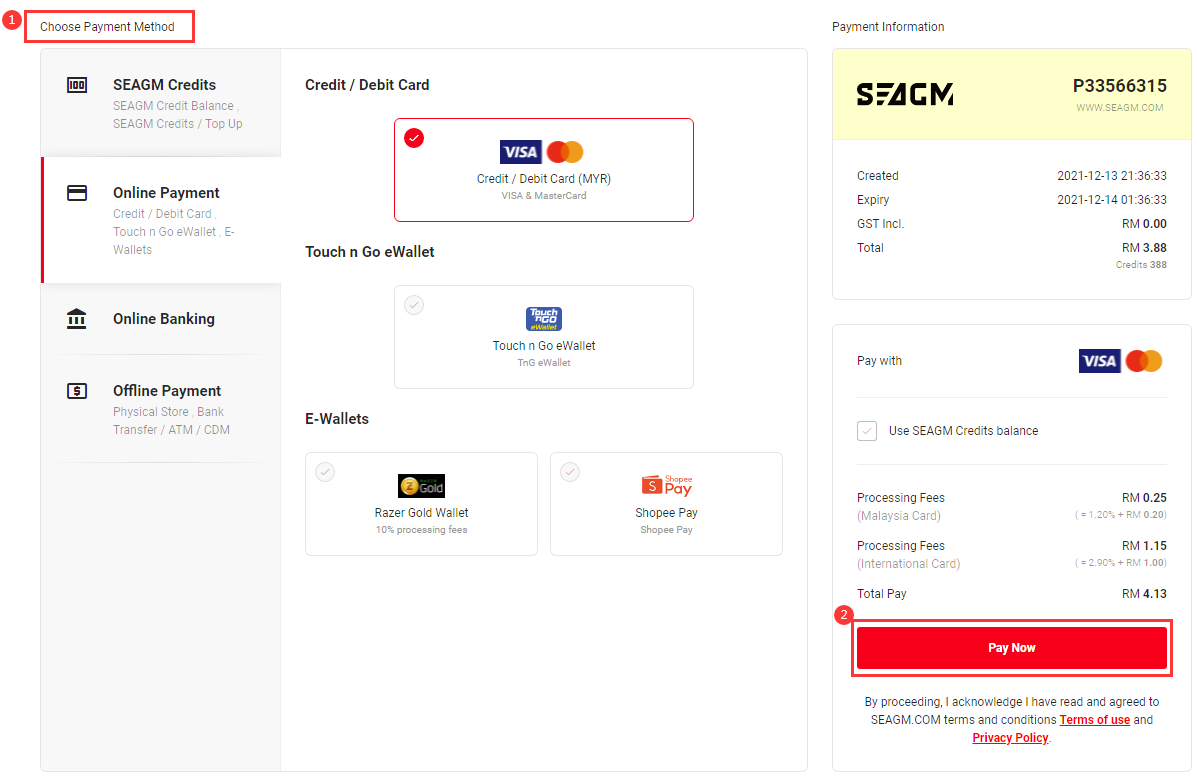 Step 5: Once payment is completed, you may view your order status, under "My Orders".
Thank you.
Visit the SEAGM Support site for quick answers and guides.
Need support? Contact our Customer Support via LiveChat.
Related articles:
What are the payment options available?
What are Payment Processing Fees?