About:
Minecoins are an in-game credit that you can use to buy skins, texture packs, adventure maps, and more from the Minecraft Marketplace. Minecoins and marketplace content are available on Android, iOS (iPhone and iPad), Amazon Kindle Fire, Amazon Kindle Fire TV, Oculus, Windows, Windows Mobile, and Xbox.
Step 1: Login/register an account in SEAGM. On the top menu, select "card" then enter keywords "Minecoin" and click search. Select "Minecraft Minecoin".

Step 2: Select the card type, then enter the quantity and click "buy now" to proceed.

Step 3: Kindly confirm the card type and quantity selected then click " Pay Now" once confirmed.

Step 4: Pick your desired payment method and click "Pay Now" to complete your payment.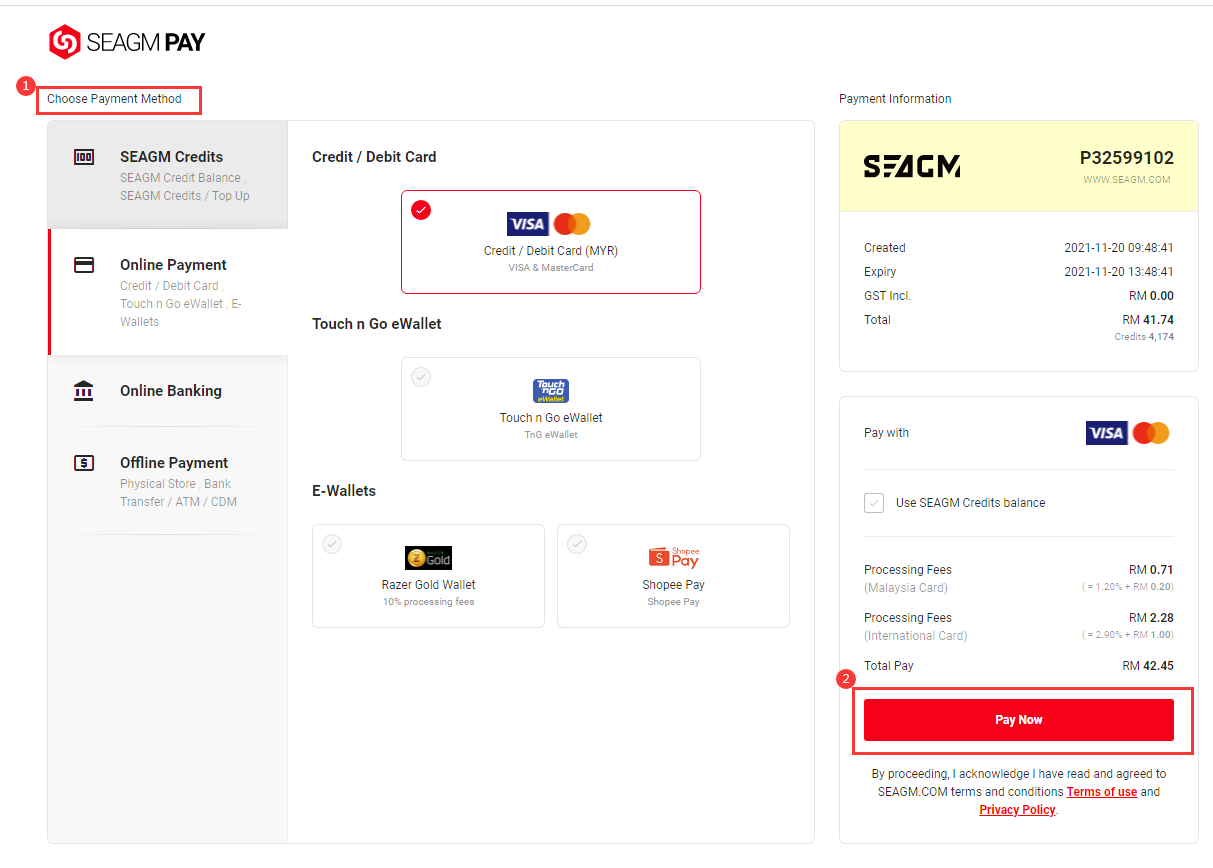 Step 5: Once payment is completed, you may retrieve your code under User profile in MyCards.
Thank you.
Visit the SEAGM Support site for quick answers and guides.
Need support? Contact our Customer Support via LiveChat.
Related articles:
How to retrieve my gift card Code/Pin in SEAGM?
How to redeem Minecraft Minecoin purchased from SEAGM?
How do I track my order status?