About:
Teen Patti Gold, a popular household card game of Indian origin, is one of the highest-grossing games in India with over 6 million monthly active players globally. You'll need both strategy and luck to win this highly compelling game!
Step 1: Register or login to SEAGM, then on the top right side of the page, search "Teen Patti".
Step 2: Select "Teen Patti Gold Chips Pack" and choose the chips amount, then enter your Player ID and click "Buy Now" to proceed.
Note: You can search Player ID by login into the apps> then tapping on the setting icon in the top-right corner of the screen. You will then see Player ID displayed at the bottom of the settings screen.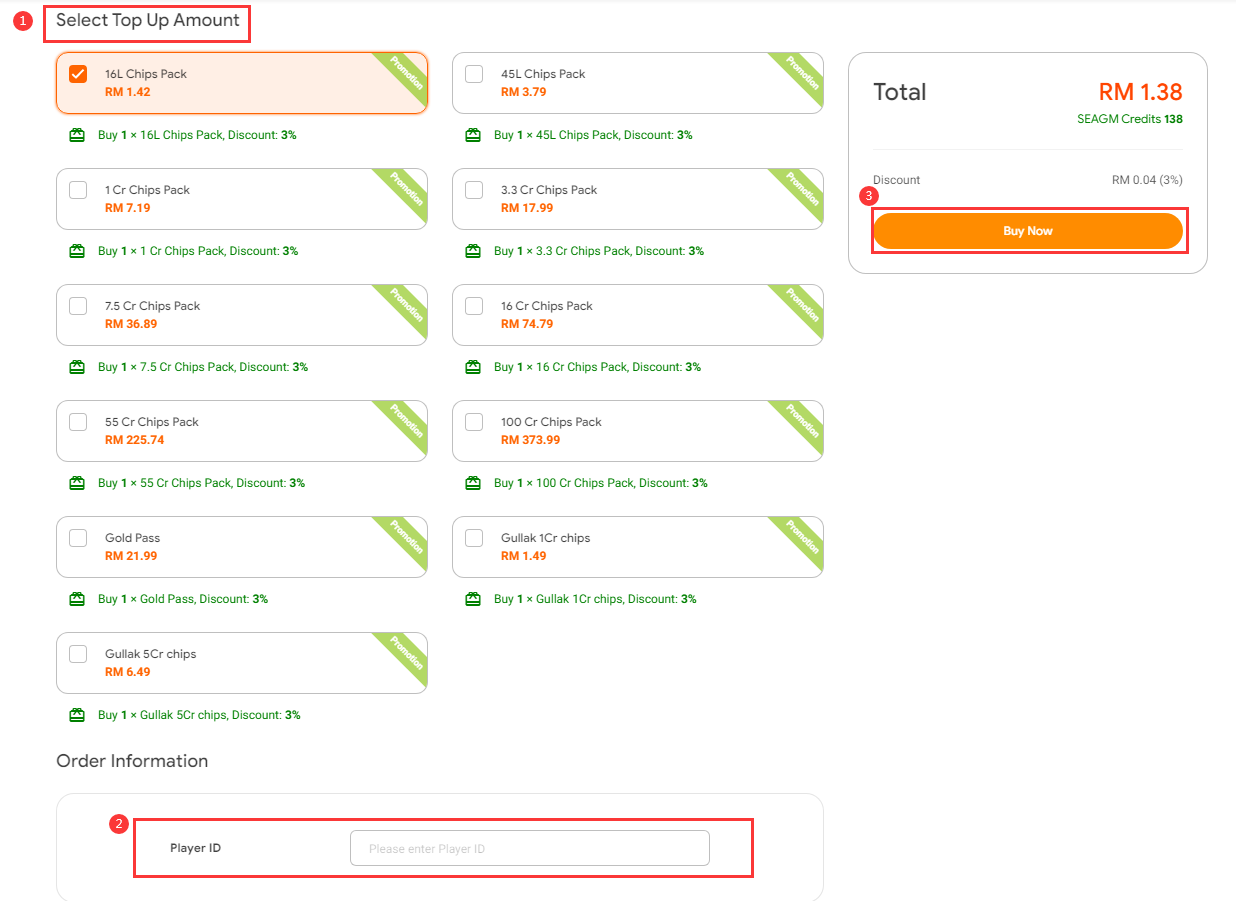 Step 3: Kindly confirm the Chips amount and player ID then click "Pay Now".

Step 4: Pick your desired payment method and click "Pay Now" to complete your payment.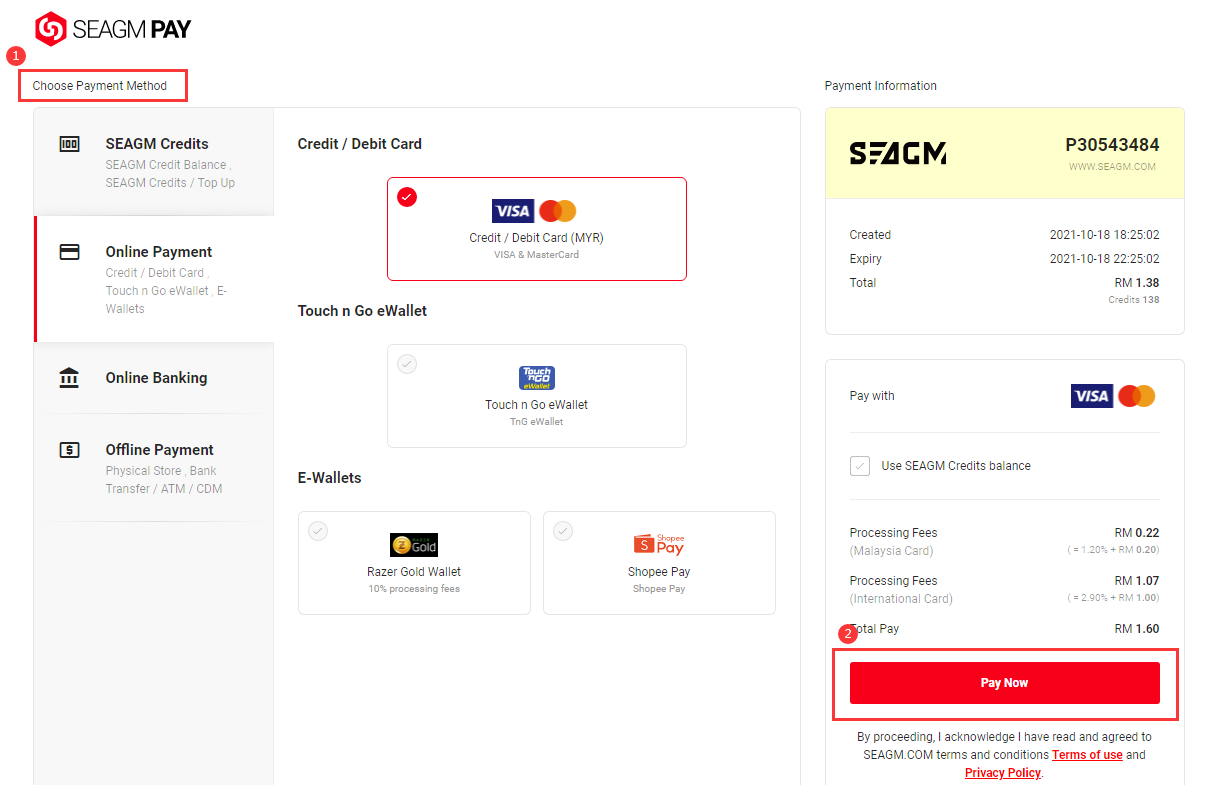 Step 5: Once payment is completed, you may view your order status, under "My Orders".
Thank you.
Visit the SEAGM Support site for quick answers and guides.
Need support? Contact our Customer Support via LiveChat.
Related articles:
What are the payment options available?
What are Payment Processing Fees?