About:
Utomik is a subscription that offers a service to play unlimited PC games. This subscription gives you access to an enormous video game library with the best PC games from over 50 publishers. Utomik has many well-known affiliated publishers, like Disney, Telltale, Epic Games, SEGA, Nordic, Codemaster, and many more.
Note: Kindly check your Utomik account region before purchase. Utomik's subscription card was region-locked.
Step 1: Login/register an account in SEAGM. On the top menu, select "card" then enter keywords "Utomik" and click search. Select "Utomik Subscription" based on your account region.

Step 2: Select the amount then enter the quantity and click "buy now" to proceed.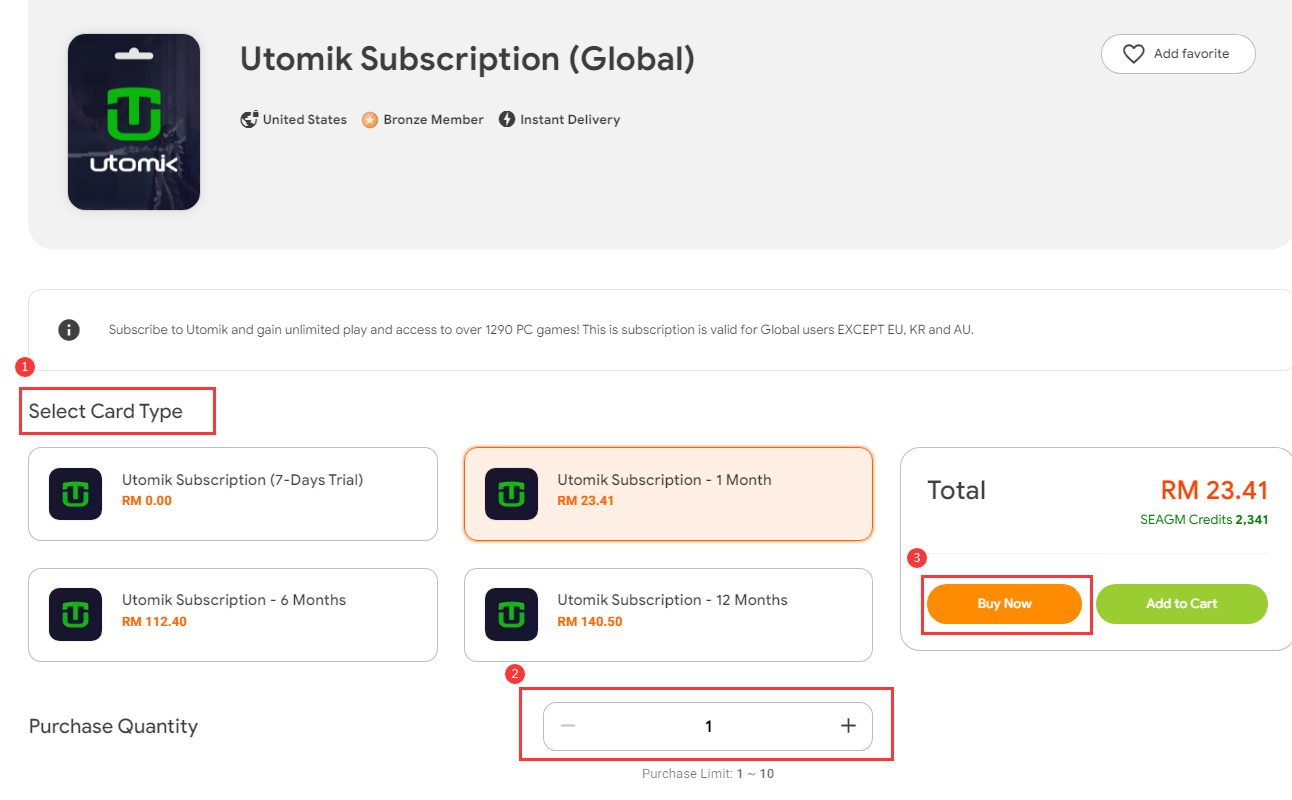 Step 3: Kindly confirm the amount and quantity selected then click " Pay Now" once confirmed.

Step 4: Pick your desired payment method and click "Pay Now" to complete your payment.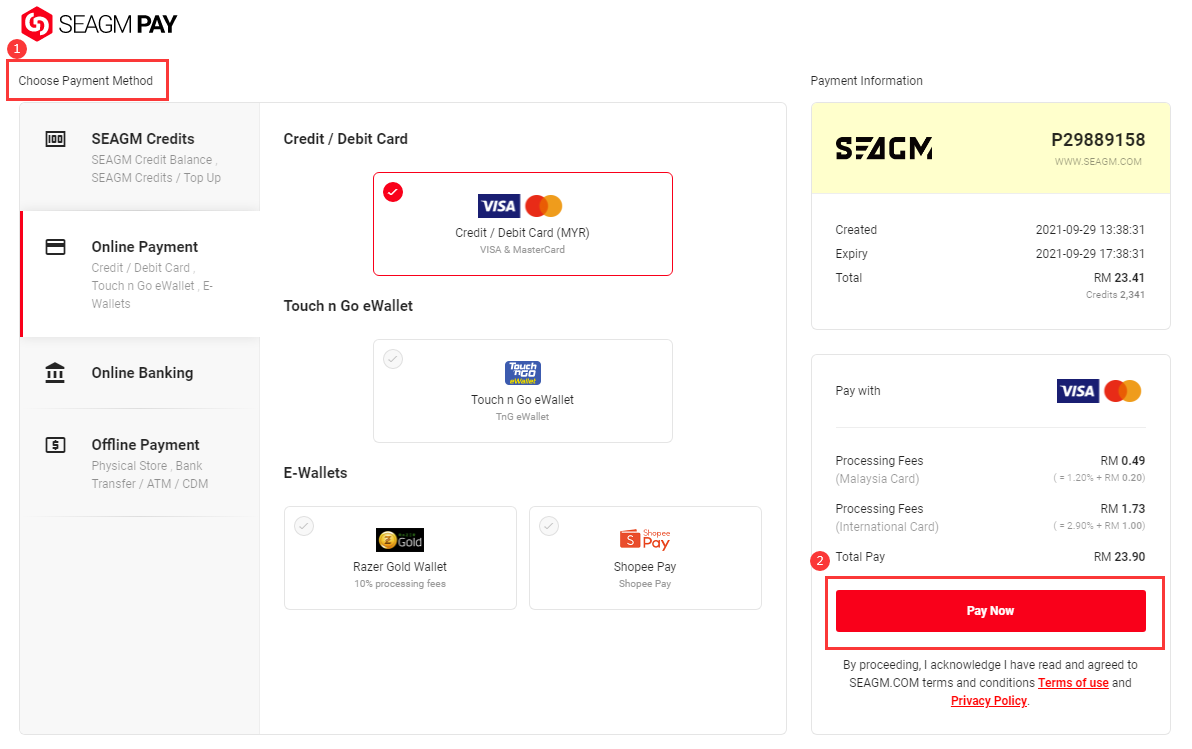 Step 5: Once payment is completed, you may retrieve your code under User profile in MyCards.
Thank you.
Visit the SEAGM Support site for quick answers and guides.
Need support? Contact our Customer Support via LiveChat.
Related articles:
How to redeem Utomik Prepaid Gift Card?
How to retrieve my gift card Code/Pin in SEAGM?
What are the payment options available?