About:
New MiniBattle: Classic Return is a lovely and casual ballistic shooting game! It has a variety of competitive modes such as 3v3,2v2,1v1 Of intense competition. Cross-server real-time matchmaking and team up with your friends to get to the highest level in the hall of honor! Realistic visual effects, personalized special moves, and excitability shooting battle! Now, it's time for shooting and start smashing our enemies and monsters!
Step 1: Register or login to SEAGM, then on the top right side of the page, search "minibattle".
Step 2: Select "New MiniBattle Diamonds" and choose the diamonds amount. Once diamonds are selected, kindly enter your Role ID and click "Buy Now".
Note: To check on Role ID, kindly login to your game account > in-game settings > Role ID will be displayed at personal information.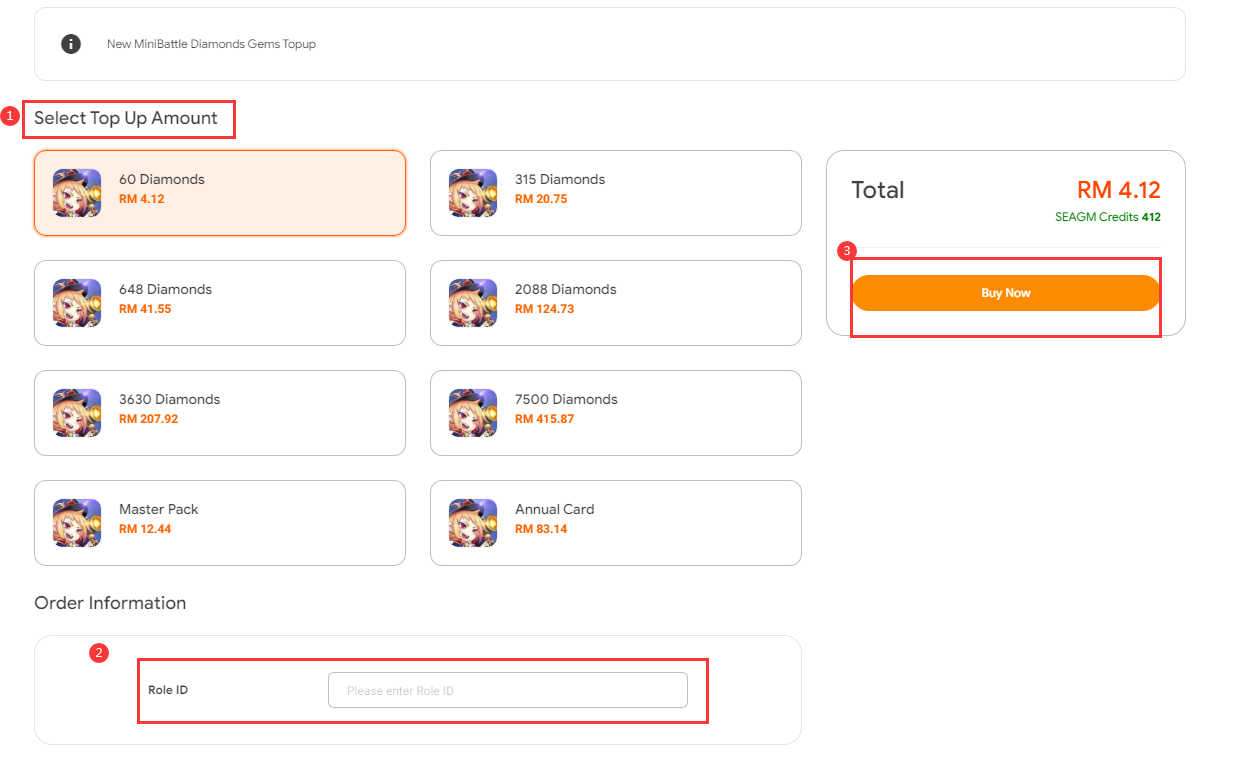 Step 3: Kindly confirm the diamonds amount and Role ID then click "Pay Now".

Step 4: Pick your desired payment method and click "Pay Now" to complete your payment.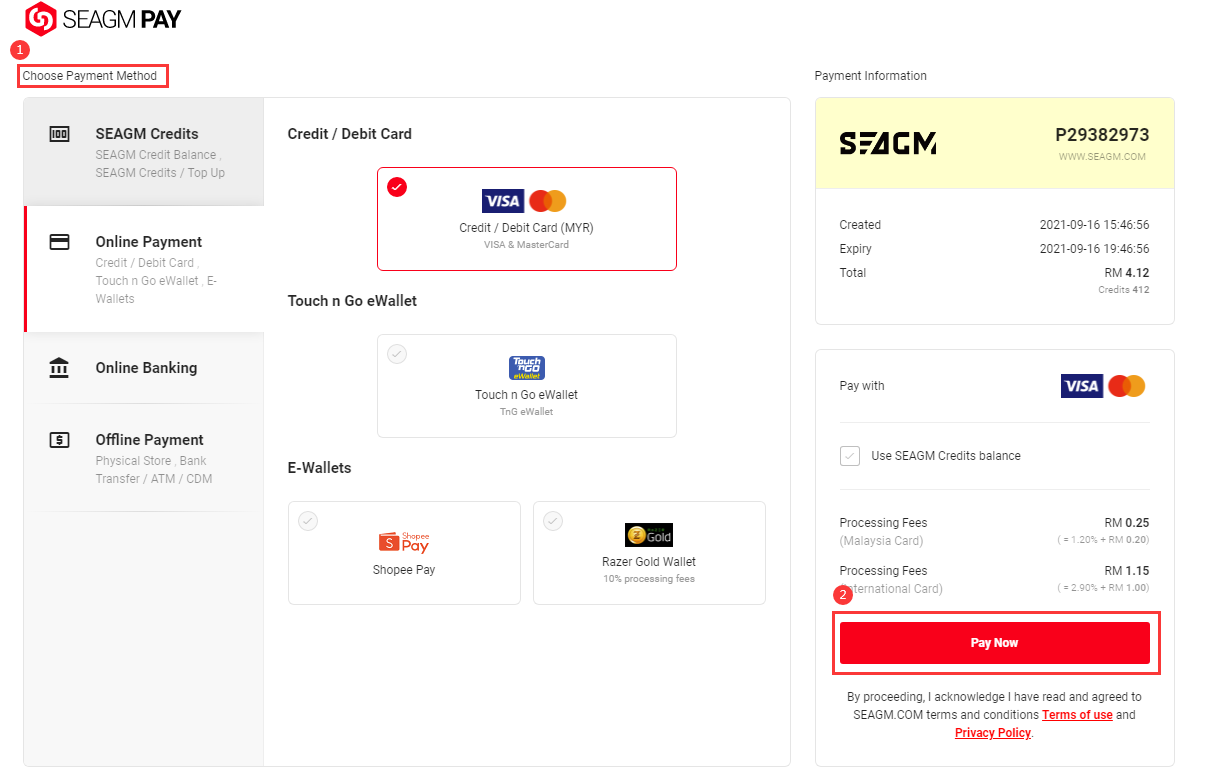 Step 5: Once payment is completed, you may view your order status, under "My Orders".
Thank you.
Visit the SEAGM Support site for quick answers and guides.
Need support? Contact our Customer Support via LiveChat.
Related articles:
What are the payment options available?
What are Payment Processing Fees?