Millions of people worldwide are playing slots in Let's Vegas Casino, what are you waiting for? Join now for FREE! No sign-up is required, simply use your Facebook account. In Let's Vegas Casino, you can play slots with your friends in the same room, it is surely fun! It gives daily free coins to you, lots of slot machines for you to choose from with a wide variety of themes and amazing bonus games!
Step 1: Register or login to SEAGM, then on the top right side of the page, search "vegas".
Step 2: Select "Let's Vegas Slots - Casino Slots Coins" and choose the coins amount.
Step 3: After selected the coins amount, kindly enter your Let's Vegas Slots Account ID.
Note: To check on account ID, login to the game > click open the in-game avatar, and your account ID will be displayed in the personal info section.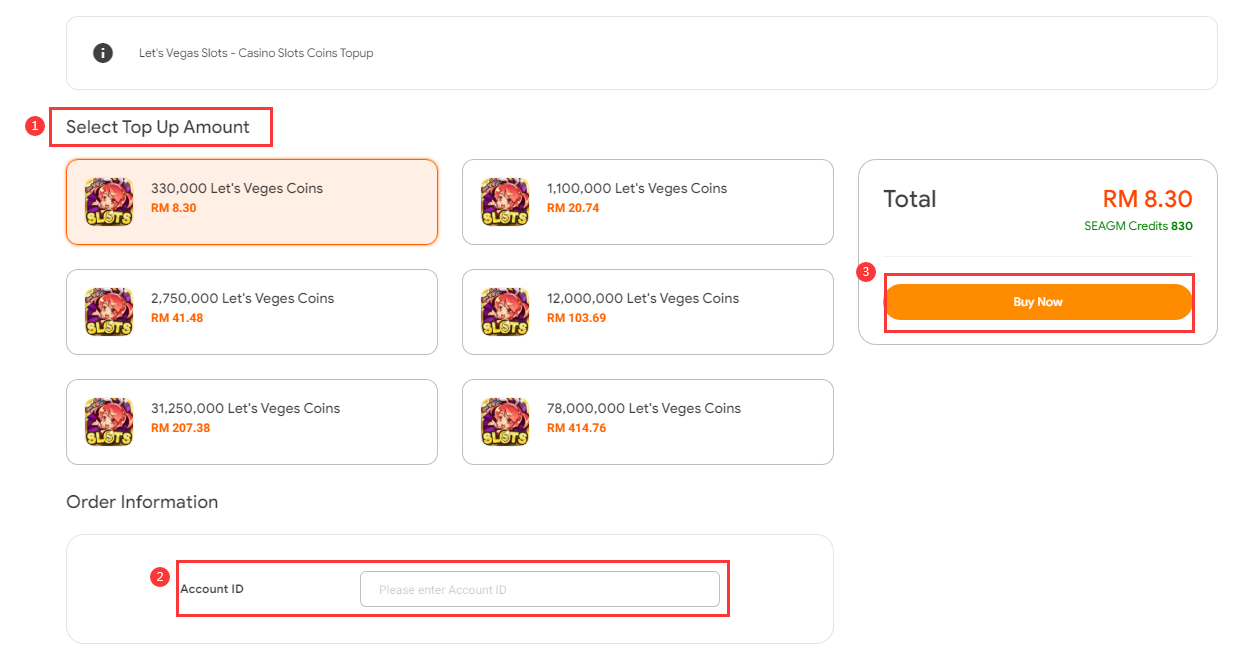 Step 4: Kindly confirm your coins amount and Account ID, then click "Pay Now".

Step 5: Pick your desired payment method and click "Pay Now" to complete your payment.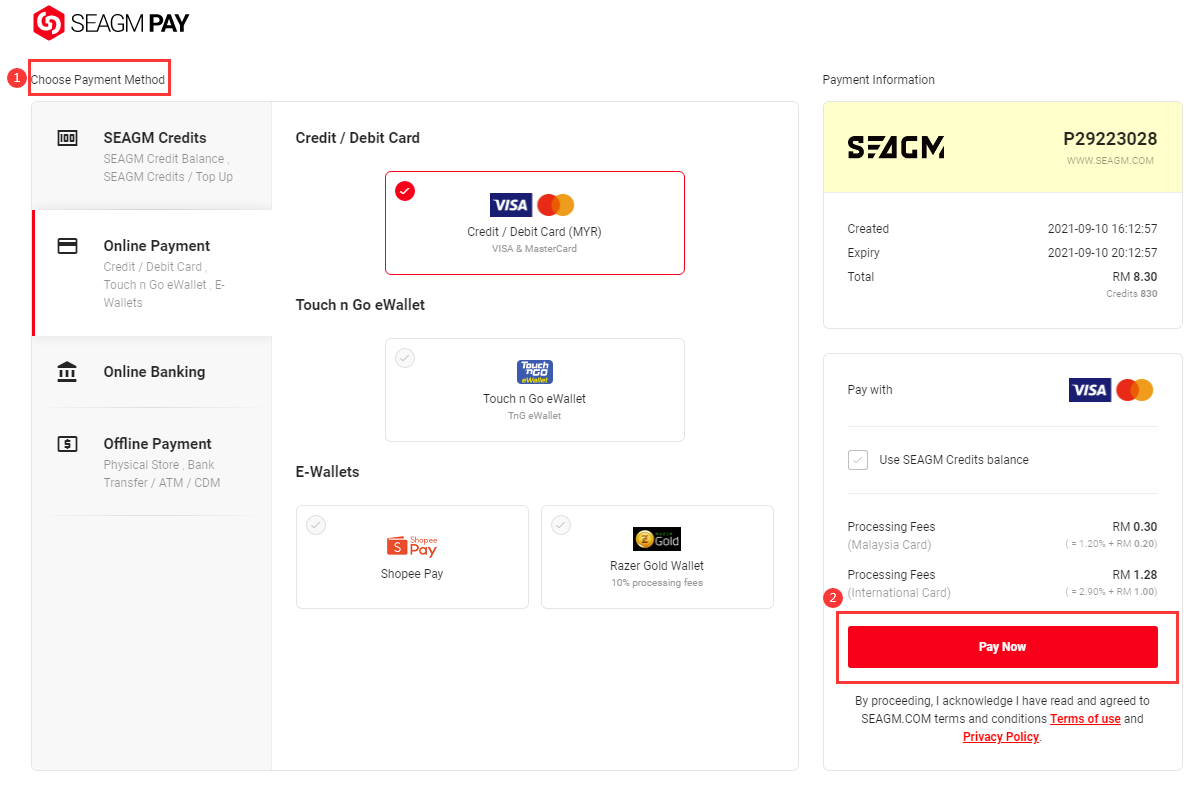 Step 6: Once payment is completed, you may view your order status, under "My Orders".
Thank you.
Visit the SEAGM Support site for quick answers and guides.
Need support? Contact our Customer Support via LiveChat.
Related articles:
What are the payment options available?