About:
Zalando Gift Card (UK) is a high street to high-end fashion with more brands than any other retailer and gives you access to all their favorite brands in one place. Zalando's website gives you the choice of the latest style available and the largest selection of clothing, accessories, and shoes online, mixing popular British High Street brands with high-end designers and fresh, independent labels with an assortment of over 1500 brands. With free delivery and returns, they are guaranteed to find something they love. Send your friends or family a Zalando gift card instantly!
Note: Zalando Gift Card (UK)can only be used on the country's store (United Kingdom).
Step 2: Kindly visit the Zalando Official Website, log in/sign up for an account. Once sign-in, click on the profile icons and select "Your Account".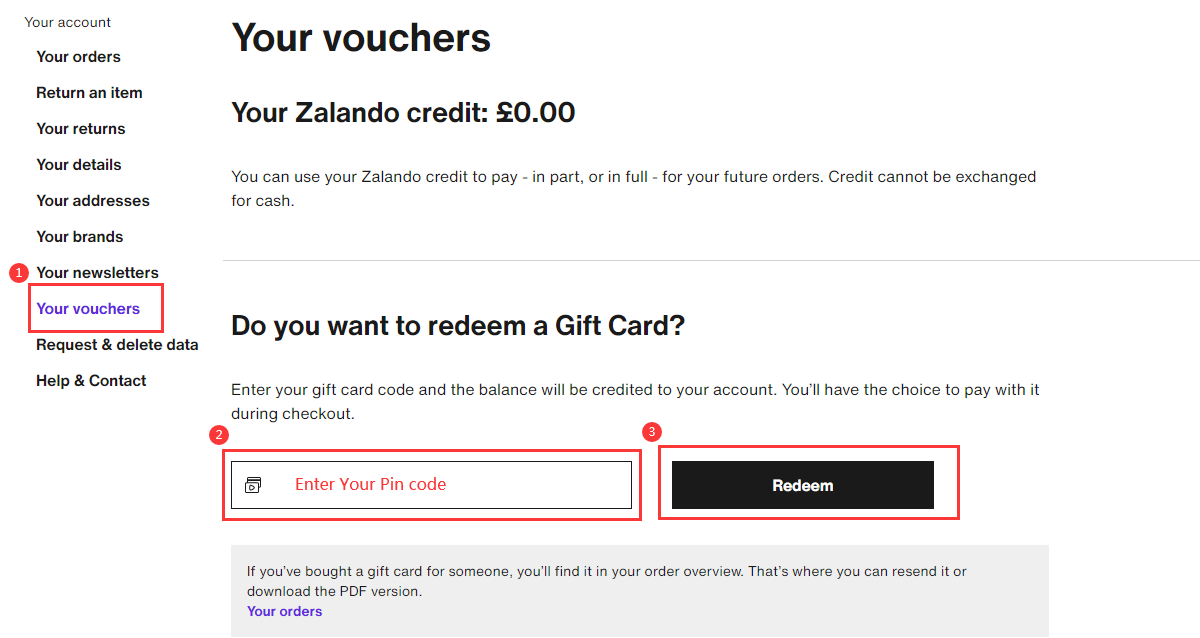 Step 4: Once completed the redemption process, the amount will be credited to your account balance and you can redeem it when placing your next order.
You may refer to the Zalando helpdesk for immediate solutions on issues faced during the transaction or others related to the Zalando issue.