About:
Zalando Gift Card (UK) is a high street to high-end fashion with more brands than any other retailer and gives you access to all their favorite brands in one place. Zalando's website gives you the choice of the latest style available and the largest selection of clothing, accessories, and shoes online, mixing popular British High Street brands with high-end designers and fresh, independent labels with an assortment of over 1500 brands. With free delivery and returns, they are guaranteed to find something they love. Send your friends or family a Zalando gift card instantly!
Note: Zalando Gift Card (UK) can only be used on the country's store (United Kingdom).
Step 1: Login/register an account in SEAGM. On the top menu, select "card" then enter keywords "Zalando" and click search. Select "Zalando Gift Card (UK)".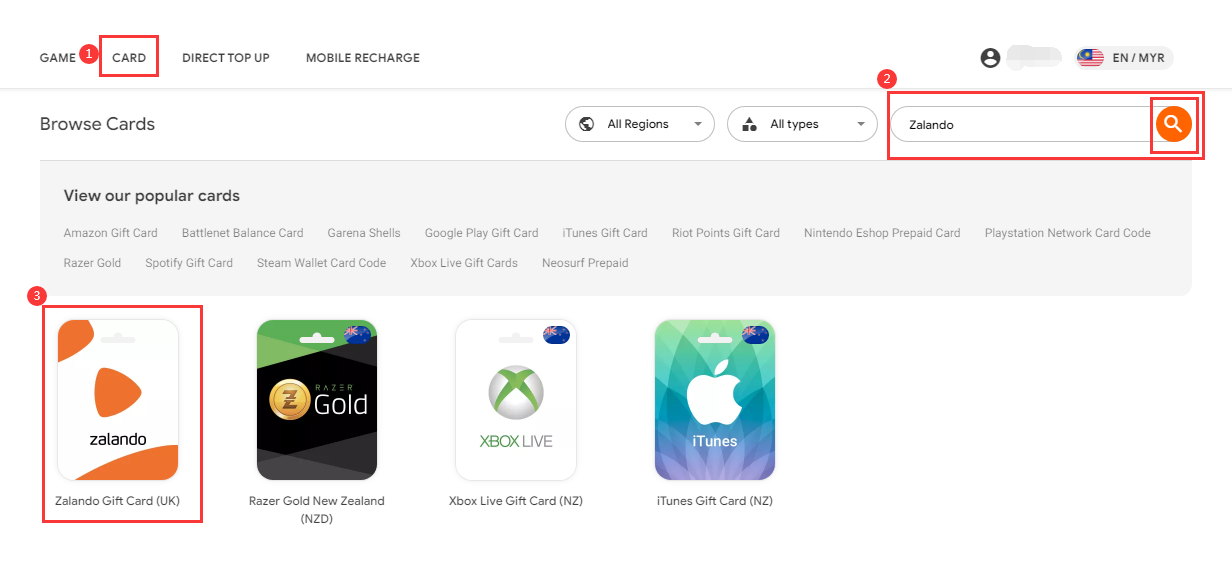 Step 2: Select the amounts, then enter the quantity and click "buy now" to proceed.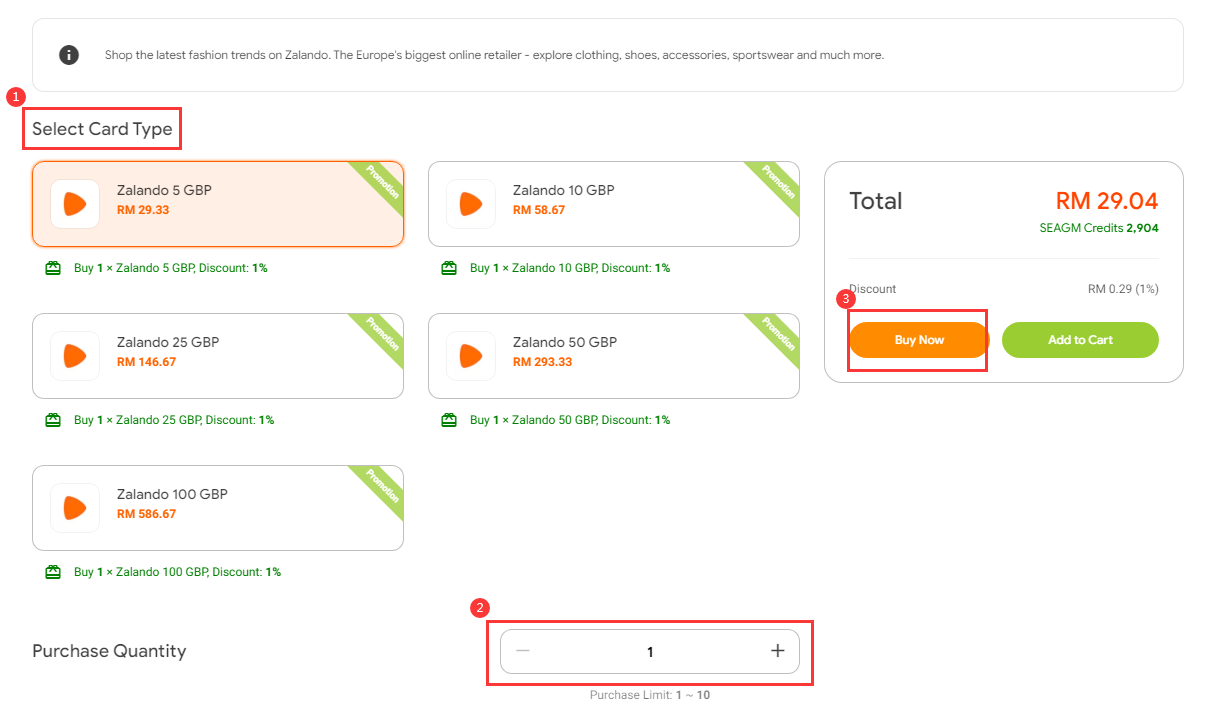 Step 3: Kindly confirm the amount and quantity selected then click " Pay Now" once confirmed.

Step 4: Pick your desired payment method and click "Pay Now" to complete your payment.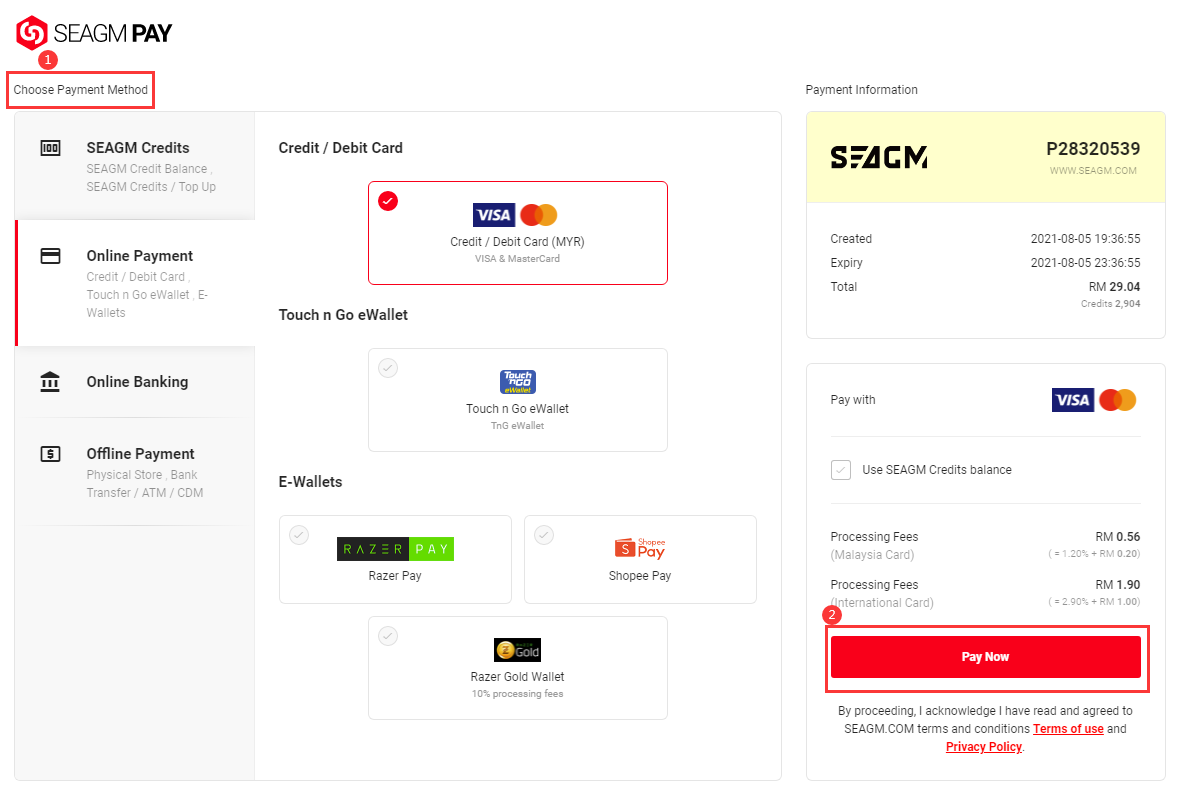 Step 5: Once payment is completed, you may retrieve your code under User profile > MyCards.
Thank you.
Visit the SEAGM Support site for quick answers and guides.
Need support? Contact our Customer Support via LiveChat.
Related articles:
How to retrieve my gift card Code/Pin in SEAGM?
How to pay using Credit/Debit Card via Stripe?