About:
Đấu La Đại Lục adapted from the global best-selling novel 《Đấu La Đại Lục》, cooperated with game publisher Funtap, GMO official copyright 《Soul Land: Đấu La Đại Lục 》 has officially launched. The plot in the novel will be reproduced on Manga-style graphics. Here you will meet Duong Tam, Tieu Vu, awaken your Martial Soul, collect the Soul Ring of the Beast Soul, learn the technique of Tang Gate, protect Đấu La Đại Lục, continue writing the legendary story of the Seven Monsters.
Step 1: Register or login to SEAGM, then on the top right side of the page, search "Soul Land: Đấu La Đại Lục".
Step 2: Select "Soul Land: Đấu La Đại Lục Diamonds" and choose the diamonds amount. After choosing, kindly enter the Account ID and server then click "Buy Now" to proceed.
Note: To check on Account ID, kindly login to your game account, click in-game settings, and Account ID will be shown.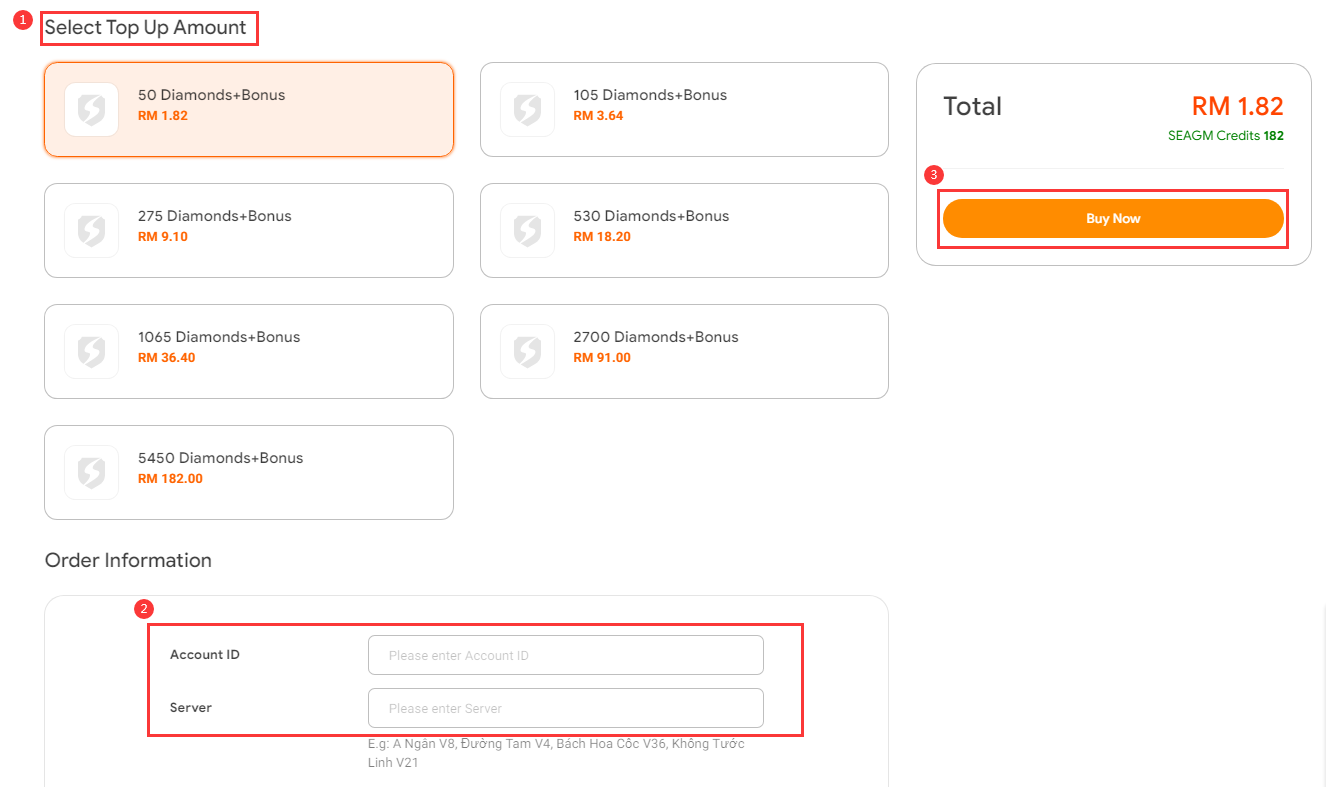 Step 3: Kindly confirm the diamonds amount and the Account ID with the server then click "Pay Now".

Step 4: Pick your desired payment method and click "Pay Now" to complete your payment.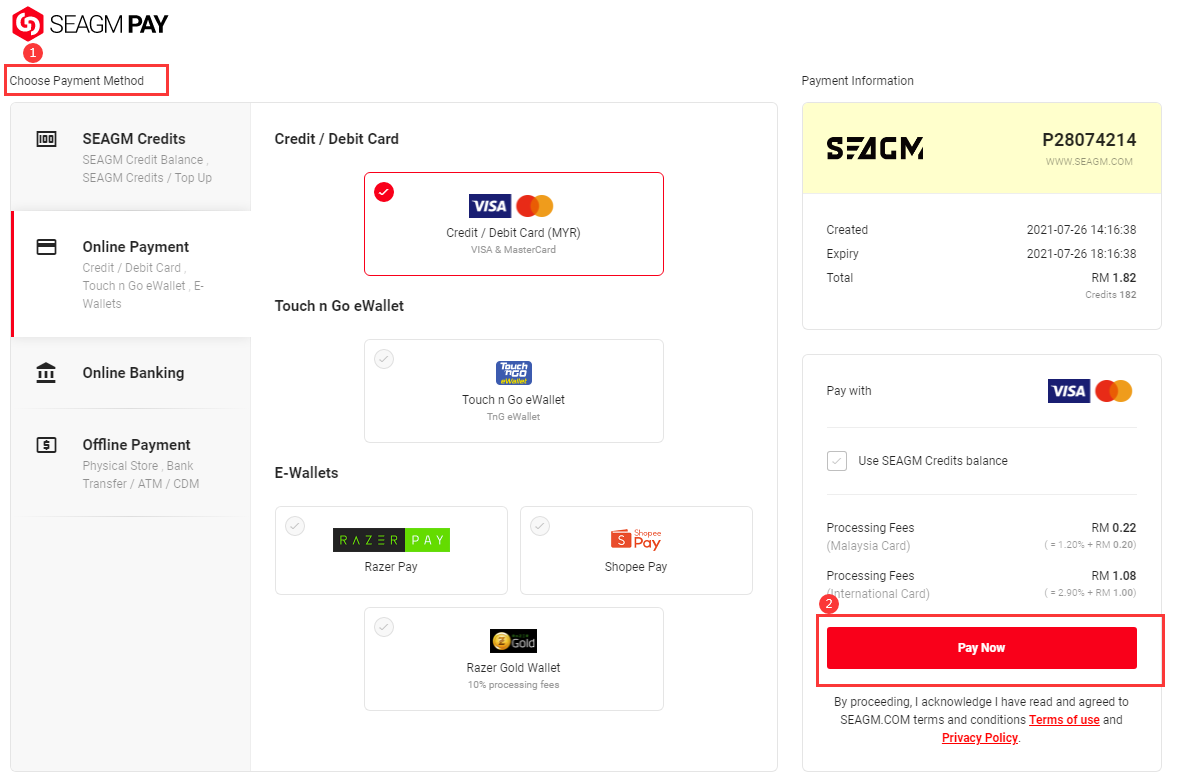 Step 5: Once payment is completed, you may view your order status, under "My Orders".
Thank you.
Visit the SEAGM Support site for quick answers and guides.
Need support? Contact our Customer Support via LiveChat.
Related articles:
How to check your order details in SEAGM App?