About:
Scoin (VN) is an electronic wallet service, providing a synchronous payment solution across all devices and mobile platforms. The cash value after being loaded into the Scoin service will be converted to Scoin. This is the currency used to pay for all products and services offer by VTC Mobile, especially games released by VTC Mobile.
Step 1: Once completed the purchase from SEAGM, kindly retrieve your game card code in "My Cards".
Step 2: Visit the official website of Scoin.vn and log in/register an account.
Step 3: Choose the game that you would like to reload. You may click on the "nạp game" to check on the games that you're playing or browser from the below game list "Tất cả Game".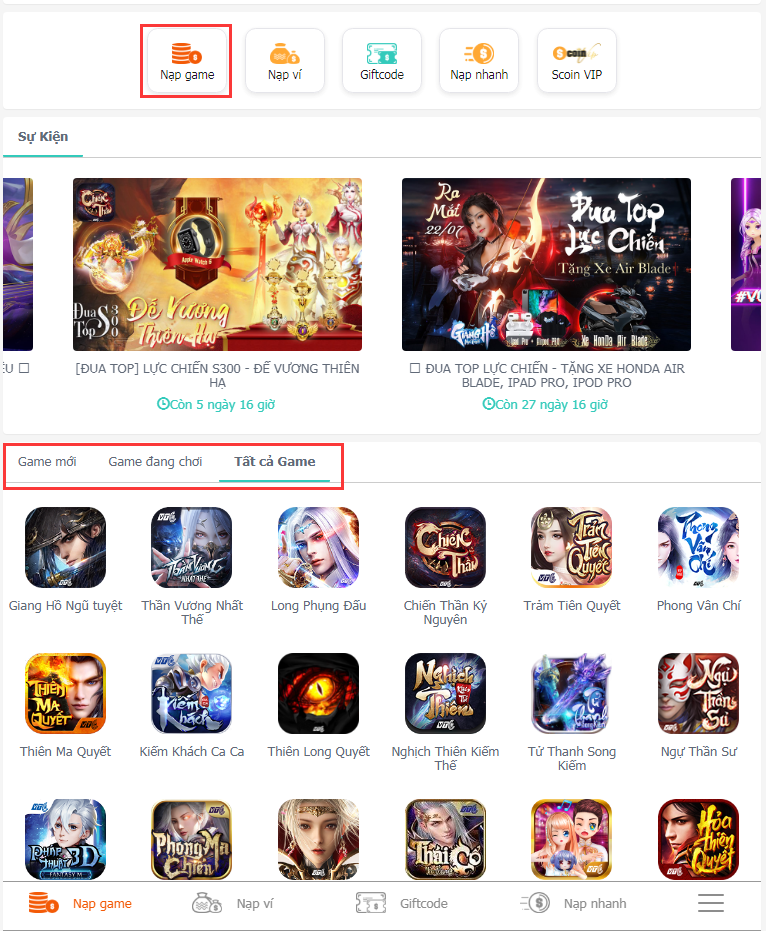 Step 4: Select the server and payment methods via"thẻ cào" (Scratch cards) and click on Scoin icons to proceed with pin code redemption.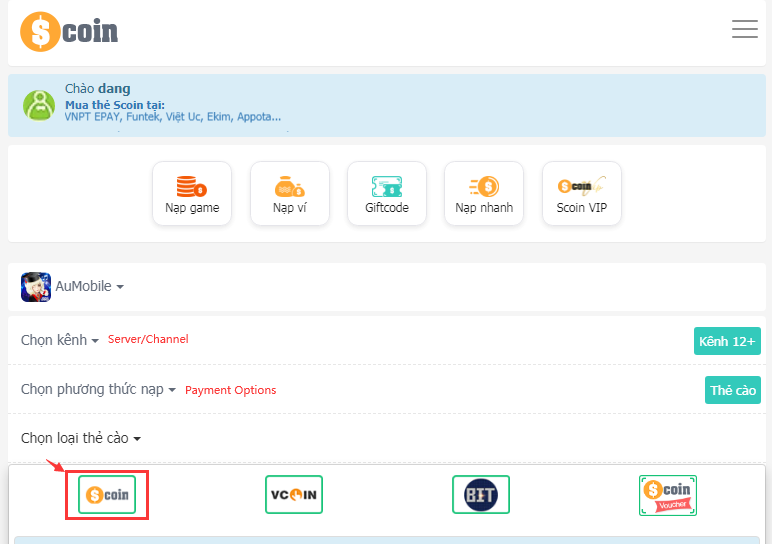 Step 5: Enter the Serial Number and Pin Code purchased from SEAGM and tick the reCAPTCHA then click "nạp" to complete the redemption process.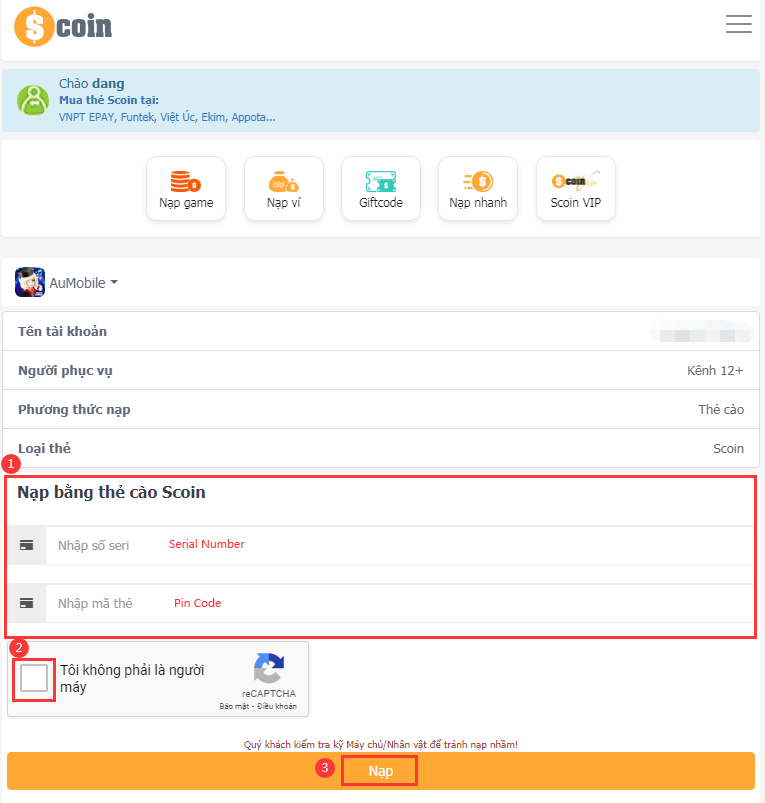 Step 6: Once completed, kindly relog your game account to check on the balance. You may also check history/status at Scoin account "Transaction History".
For any issue/inquiries on Scoin accounts, kindly contact Official Support for further assistance.
Thank you.
Visit the SEAGM Support site for quick answers and guides.
Need support? Contact our Customer Support via LiveChat.
Related articles:
How to retrieve purchased Code/Pin?
How to use Scoin (VN) Gift Card to reload Scoin (VN) account balance?