About:
Funcard (VN) is a game card launched by Funtap publisher. Funcard (VN) offers various denominations for their players. It can be recharged into all games published by Funtap. Players can then upgrade their in-game items by using the converted Diamonds, KNB or Gold.
Step 1: Once completed the purchase from SEAGM, kindly retrieve your game card code in "My Cards".
Step 2: Visit the Playfun Official Site, select your games and click Recharge.
Note: Example used "MU: Beyond the Times".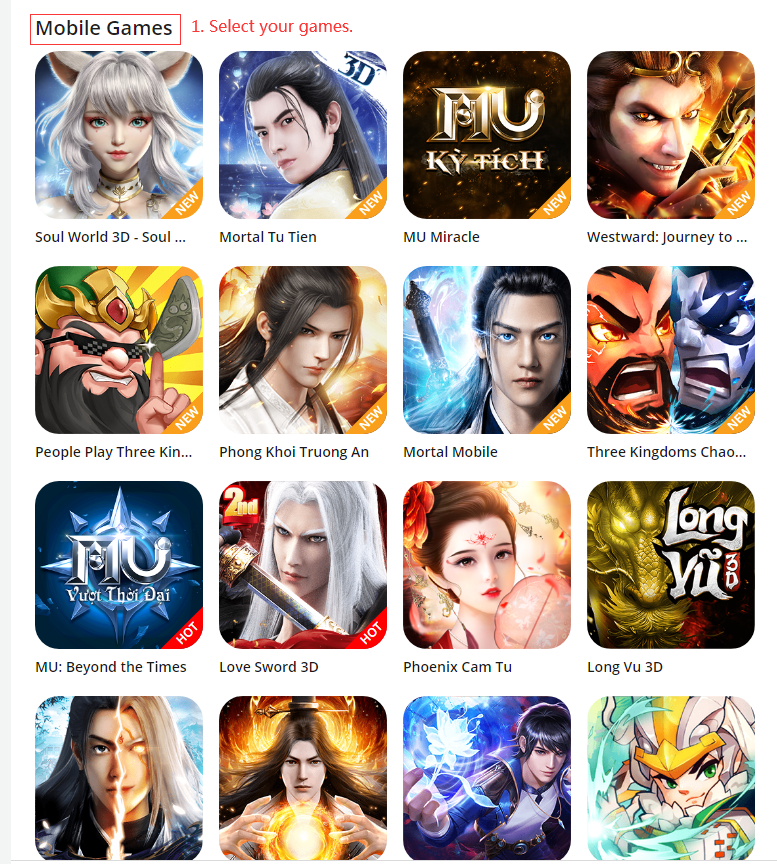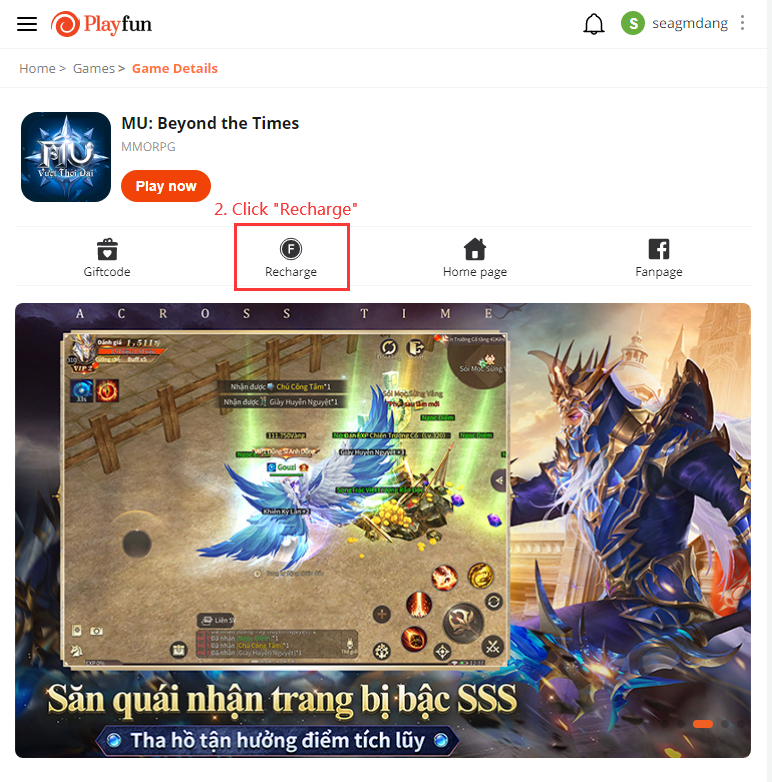 Step 3: You will then be directed to the recharge page to proceed with the transaction. Kindly enter the server and character information required to proceed.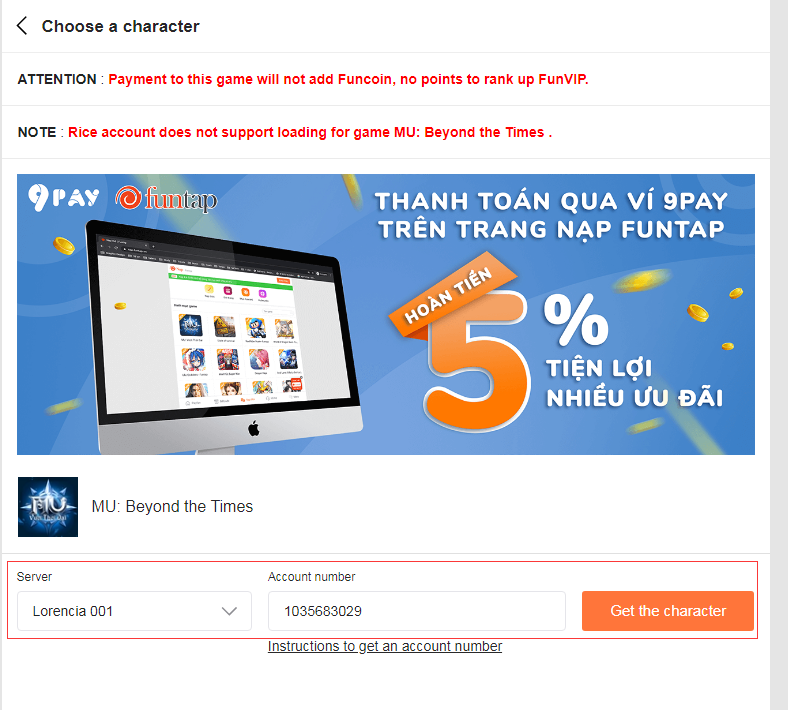 Step 4: You will be given a few payment options to proceed with the recharge, kindly click on "FunCards".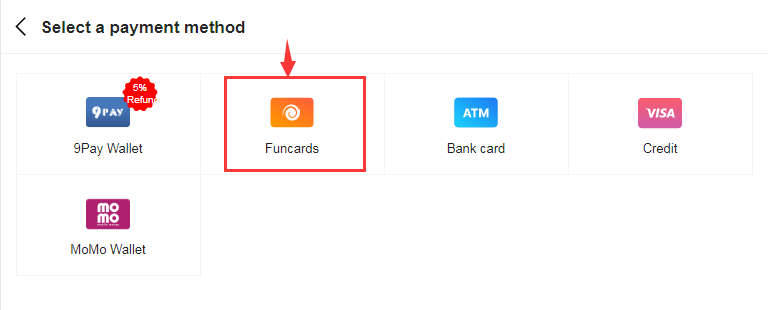 Step 5: Choose the items/packages, and then you will be automatically directed to the payment page.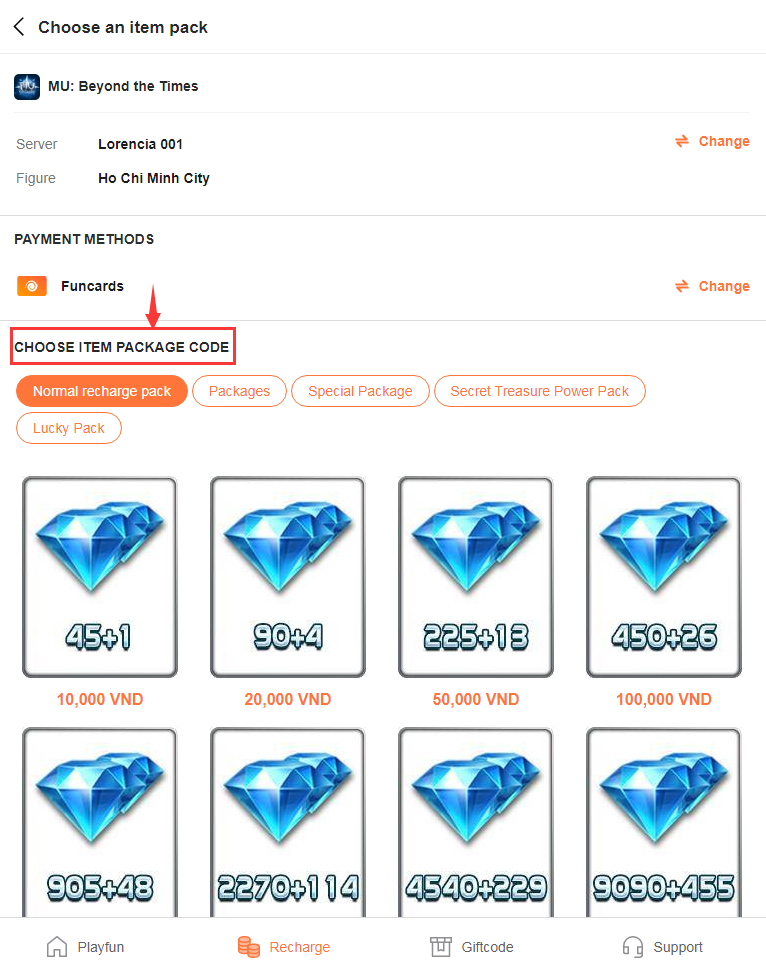 Step 6: Confirm the information and enter the Serial Number and PIN code purchased from SEAGM. Then click on "Load" (nạp) to complete the transaction.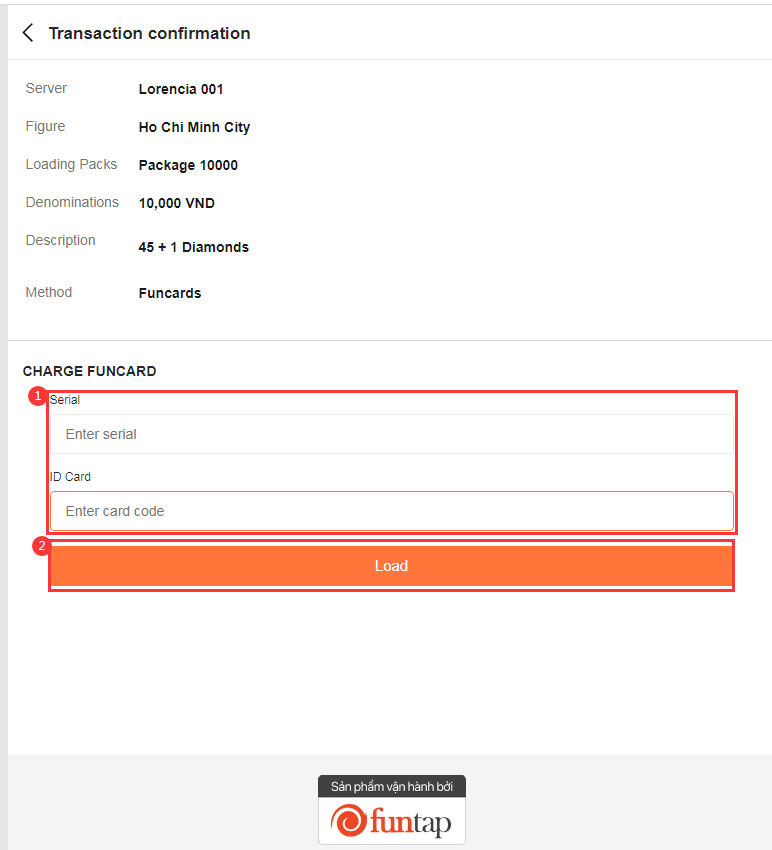 Step 7: Once successfully loaded the card, the item/package will be transferred to the character in the game automatically. You may also click on the icon beside the Funtap username to check on "Transaction History".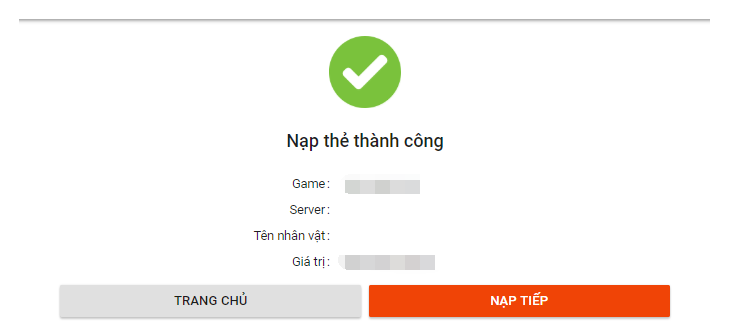 For more information on the Funtap reload or account issue, you may check on Funtap Official Support for further assistance.
Thank you.
You can visit the SEAGM Support site for quick answers and guides.
Need support? Contact our Customer Support via LiveChat.
Related articles:
How to retrieve purchased Code/Pin?
How to redeem Funcard (VN) Gift Card to Funtap In-Games?