About:
Scoin (VN) is an electronic wallet service, providing a synchronous payment solution across all devices and mobile platforms. The cash value after being loaded into the Scoin service will be converted to Scoin. This is the currency used to pay for all products and services offer by VTC Mobile, especially games released by VTC Mobile.
Step 1: Once completed the purchase from SEAGM, kindly retrieve your game card code in "My Cards".
Step 2: Visit the official website of Scoin.vn and log in/register an account.
Step 3: Once login, click the "Nạp ví" under your username menu bar to proceed with Scoin wallet recharge.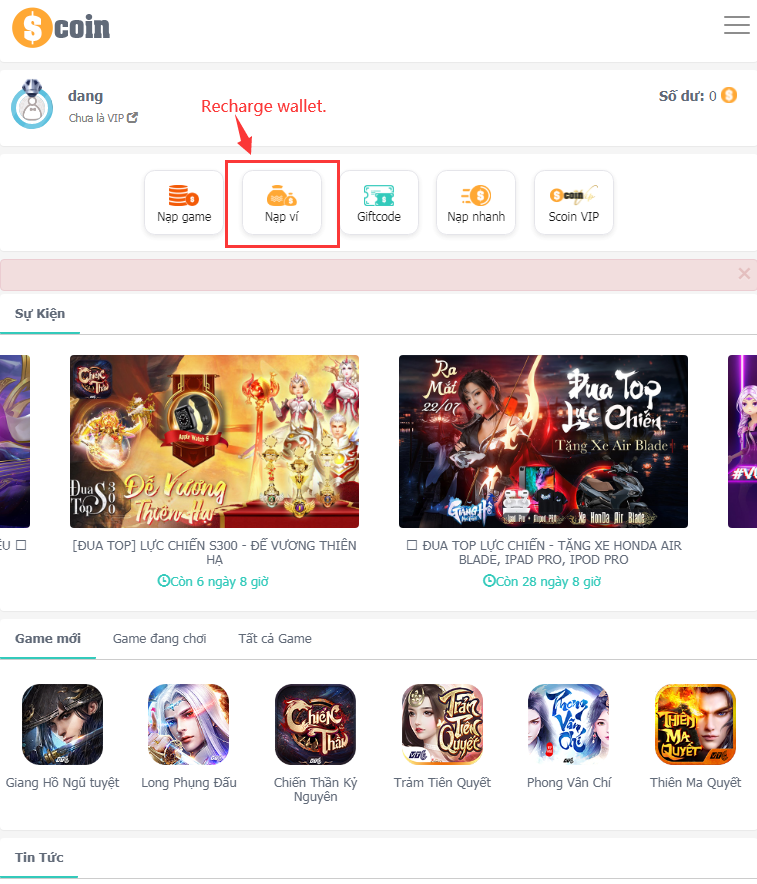 Step 4: You will then be directed to the wallet recharge page, kindly click on "Choose a loading method" and choose the first payment options.
Note: You may enable a chrome translator for better understanding.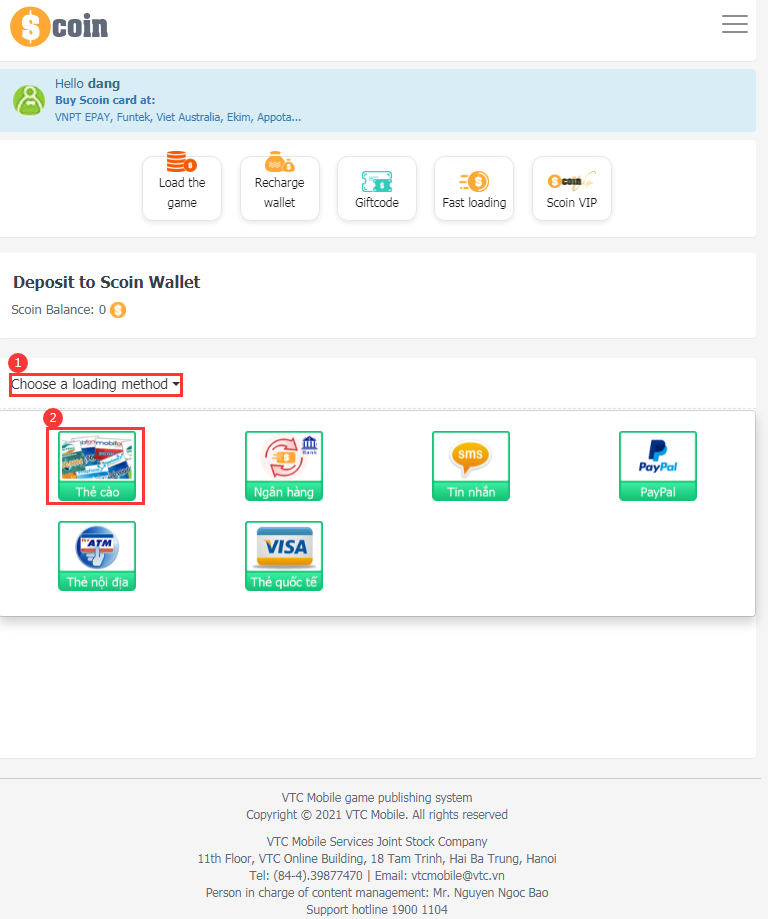 Step 5: Click the Scoin icon to proceed with pin code redemption.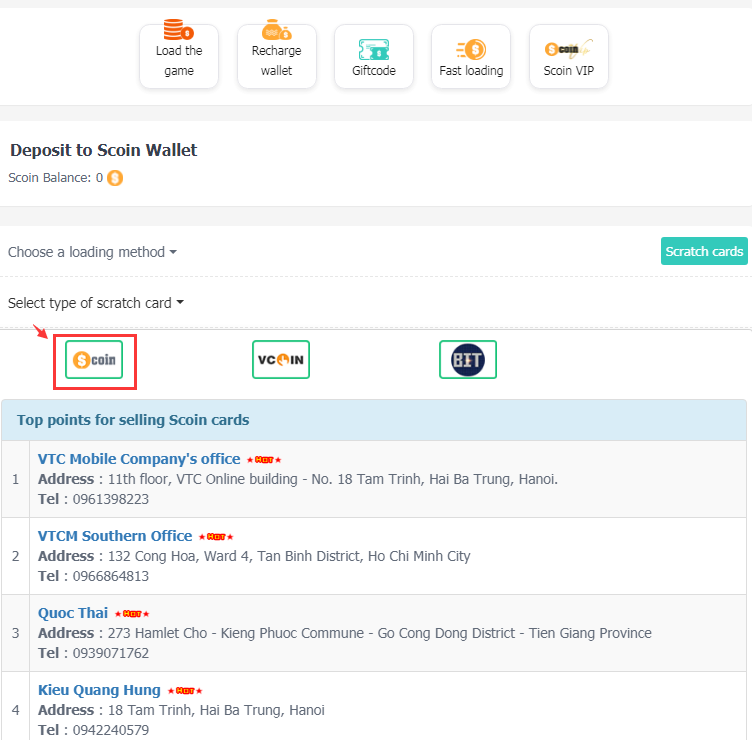 Step 6: Enter the Serial Number and Pin Code purchased from SEAGM and tick the reCAPTCHA then click "load" (nạp) to complete the redemption process.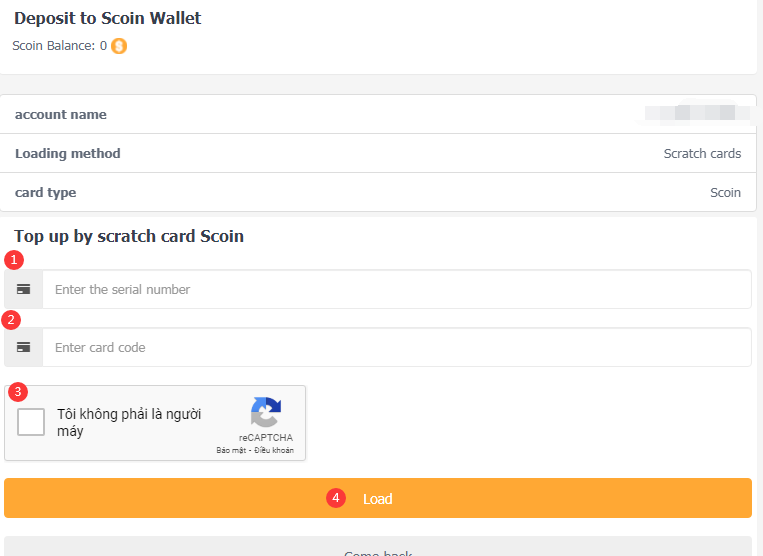 Step 7: Once you the completed the redemption process, you may relog your Scoin account to check on the balance. The balance will be updated automatically once reload is successfully made.
For any issue/inquiries on Scoin accounts, kindly contact Official Support for further assistance.
Thank you.
Visit the SEAGM Support site for quick answers and guides.
Need support? Contact our Customer Support via LiveChat.
Related articles:
How to retrieve purchased Code/Pin?
How to use Scoin (VN) Gift Card to reload games?