Neosurf is the original internet payment card, which launched in the year 2004. Neosurf allows you to pay online without a credit card and without disclosing personal information. How Neosurf works? Kindly visit the Neosurf Official Site for a better understanding.
Step 1: Login/register an account in SEAGM.
Step 2: Choose the item you would like to purchase > click 'buy now', then at the checkout page, click 'PayNow" to be directed to the next page.

Step 3: At the payment page, select "Online Payment" via the "Neosurf" payment method > click on 'Pay Now".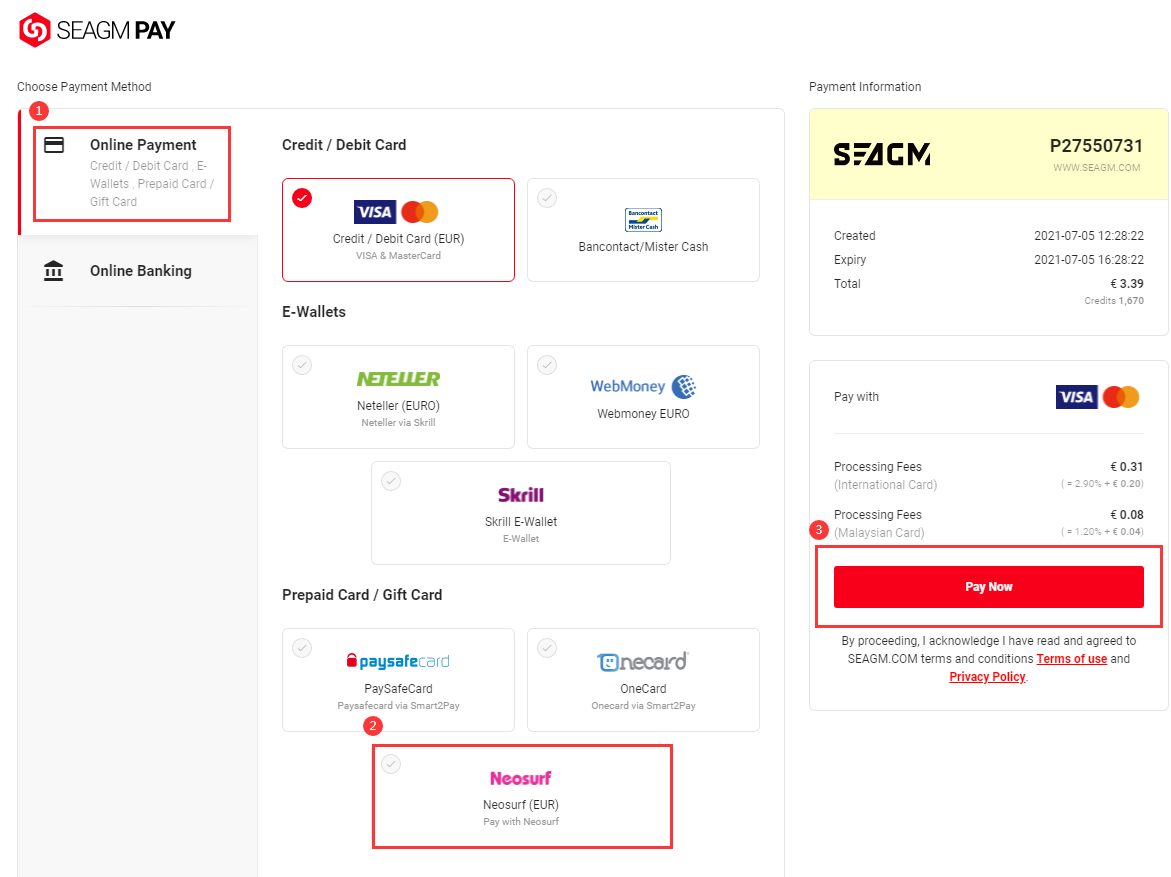 Step 4: You will be redirected to the Neosurf checkout page to complete the transaction. You will be given four choices to proceed with the payments.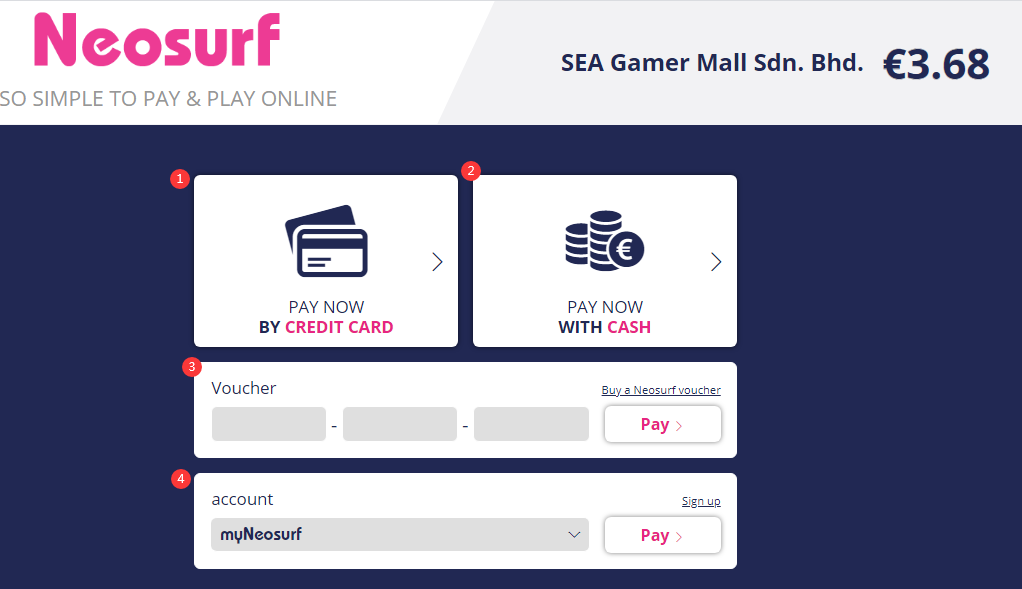 4 (i): Payment Via Credit Card in Neosurf. You would need to Register/Login Neosurf account to proceed.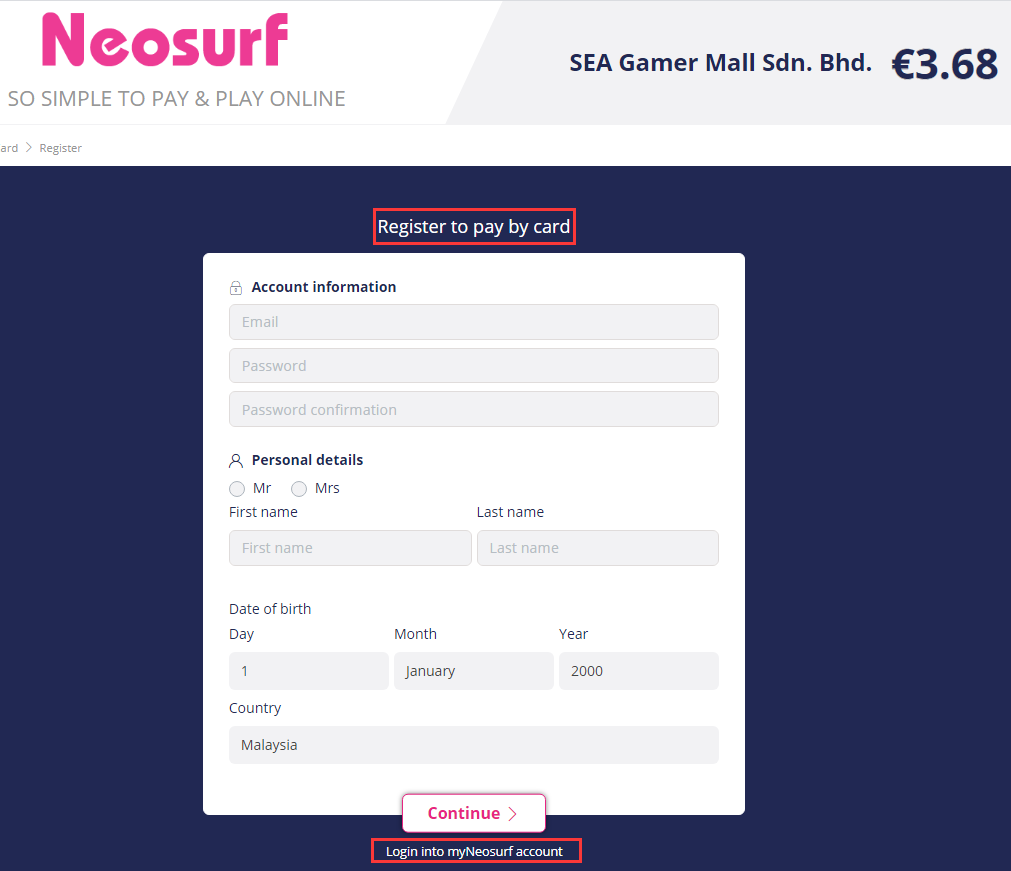 4 (ii): Through Cash payment. Once clicked, you will be directed to the nearest Neosurf reseller around you to purchase the Neosurf Card and redeem the pin to complete the transaction.
4 (iii): Through Voucher Code. Kindly enter the Neosurf Voucher Code that you had purchased, and click "Pay".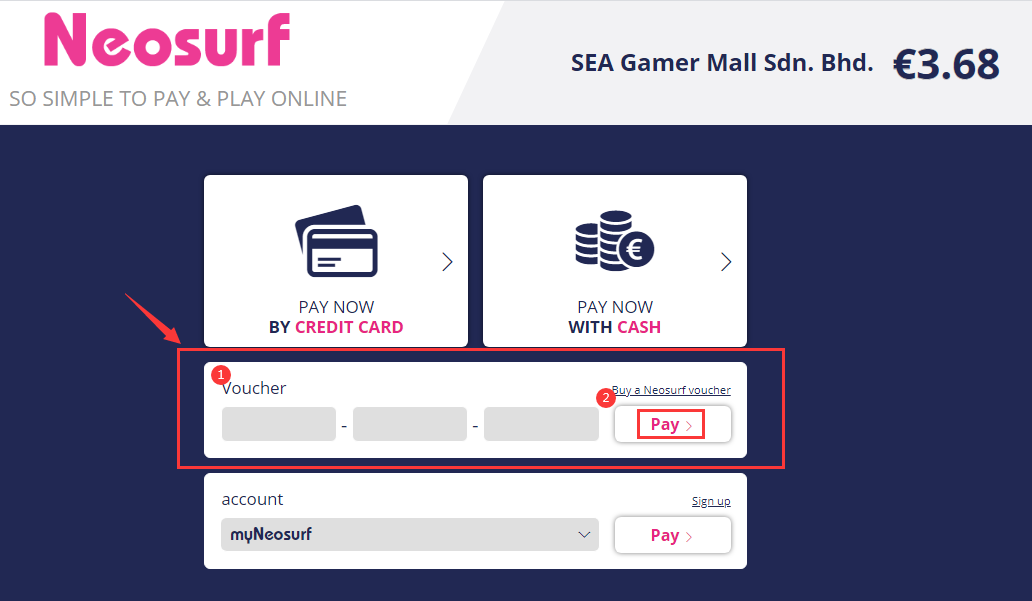 4 (iv): Through Neosurf Account directly. Kindly log in to your Neosurf account and proceed to finalize payment.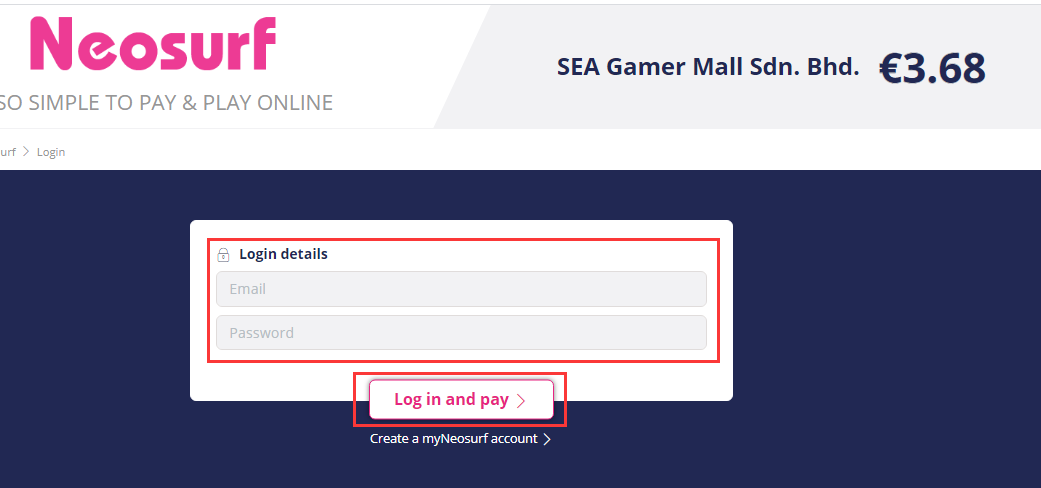 Step 5: Once the transaction is completed, please allow the payment gateway to re-direct you back to our website to fully complete the transaction.
***Note: Please allow our website to fully load once your transaction is completed to prevent floating orders.
Step 6: You may check your order status under "My Orders" or gift card pin code under "My Cards".
Currency supported in SEAGM for Neosurf:
Thank you.
Visit the SEAGM Support site for quick answers and guides.
Need support? Contact our Customer Support via LiveChat.
Related articles:
What are the payment options available?
What are Payment Processing Fees?