Spotify is a digital music, podcast, and video streaming service that gives you access to millions of songs and other content from artists all over the world. Basic functions such as playing music are totally free, but you can also choose to upgrade to Spotify Premium.
Note: Spotify Gift Card is a region-locked card. Your Spotify account region settings must match with the purchased gift card.
Step 1: Once completed the purchase from SEAGM, kindly retrieve your game card code in "My Cards".
Step 2: Visit the official website of Spotify, then log in to your account to redeem the codes.
Step 3: Enter the pin code purchased from SEAGM then passed the reCAPTCHA validation and then click "Continue".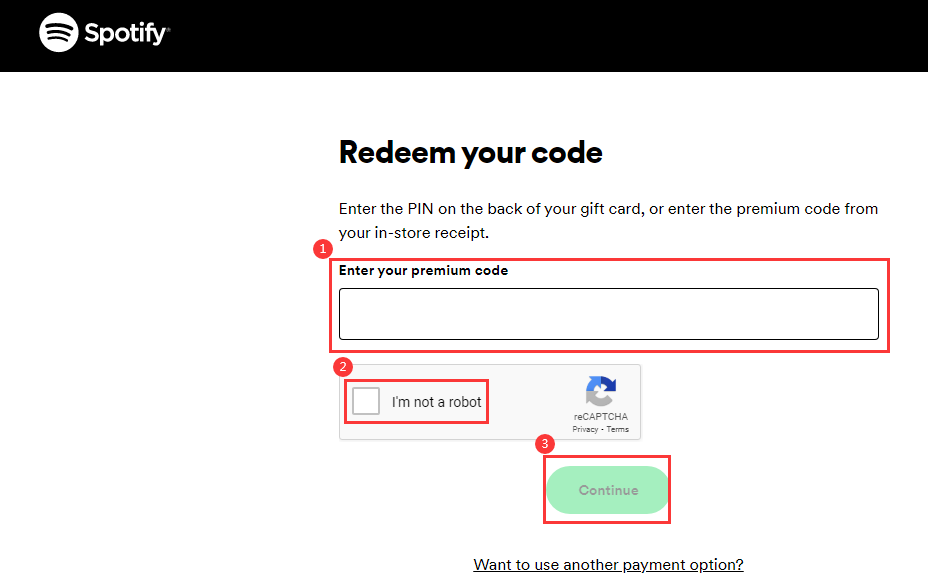 Step 4: Once completed, the amount/subscription will be updated in the account automatically.
Thank you.
Visit the SEAGM Support site for quick answers and guides.
Need support? Contact our Customer Support via LiveChat.
Related articles:
How to pay using Credit/Debit Card via Stripe?
How to retrieve purchased Code/Pin?