Step 1: If the order status appears as completed in the SEAGM account, but in-game account, the diamonds were not added, kindly logout and login to the game account for confirmation.
Step 2: If the diamonds were confirmed to be not received, please directly contact our LiveChat support team for checking on the order by providing the Payment Order Number.
Step 3: Our customer support team will check and provide you with recharge details as proof.
Step 4: Kindly direct to FreeFire official support to submit a ticket regarding this issue. To submit a request/ticket, please click on the "Sign In" button to proceed.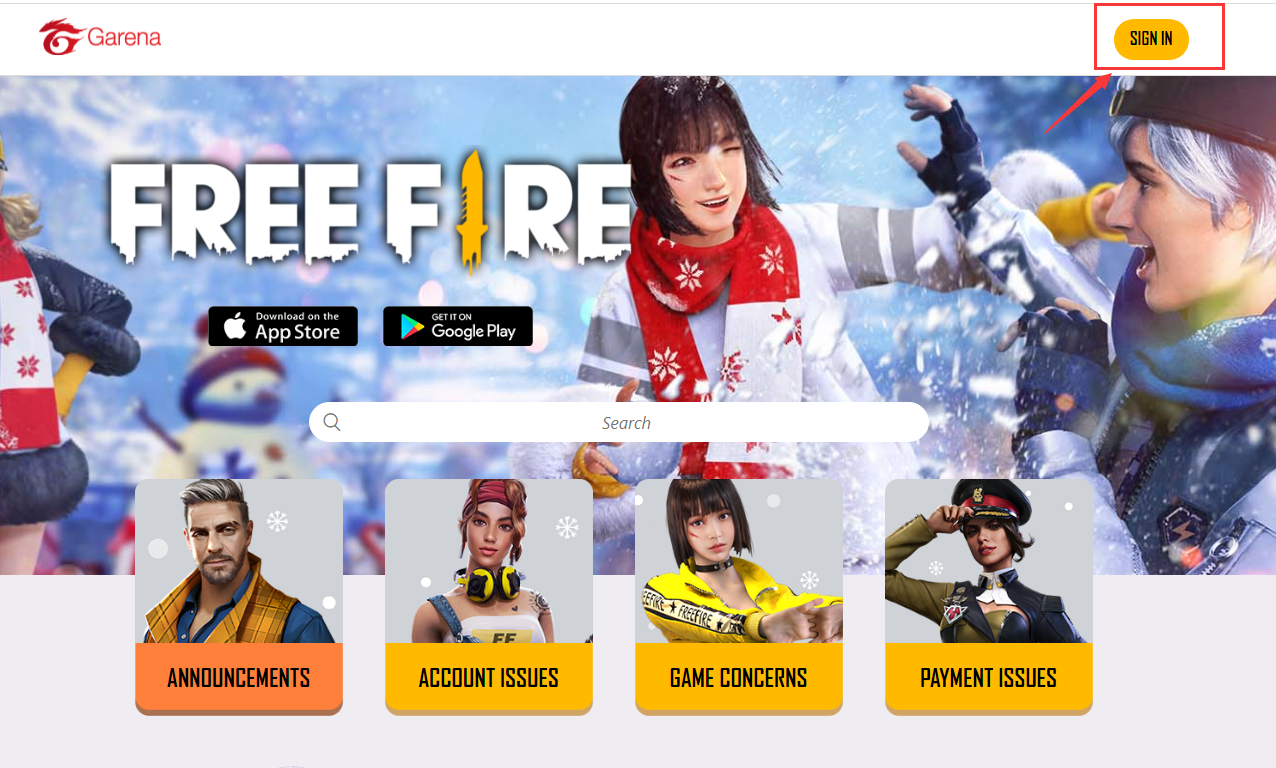 Step 5: Kindly choose your login method and proceed.
Note: Only players linked accounts will be able to submit requests. If you use a guest account we recommend you to link it to one of the available options (link to FB, VK, Google, Huawei, Apple, or Twitter).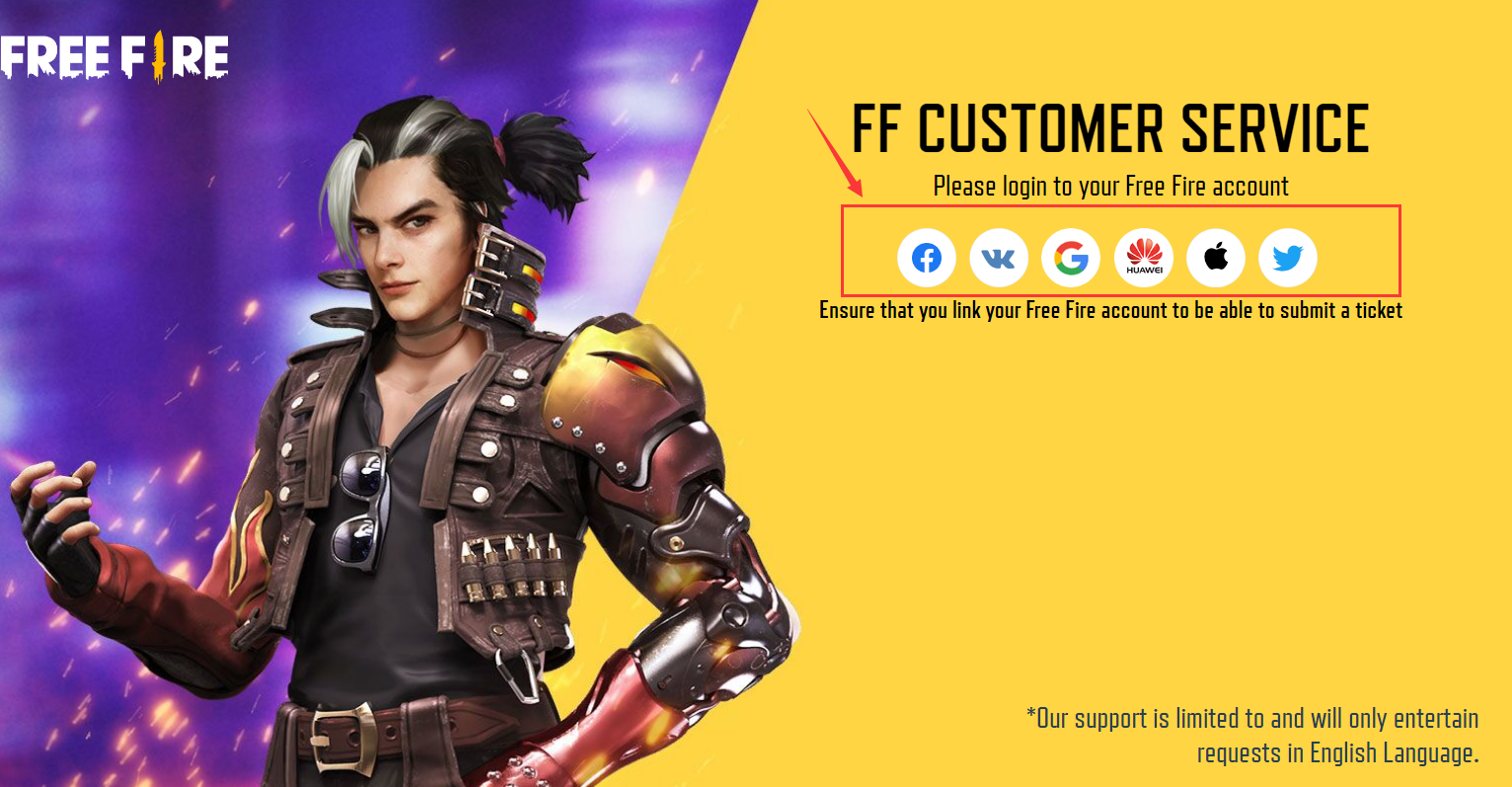 Step 6: Once you have logged in, kindly click on the arrow next to your nickname and choose the "SUBMIT A REQUEST" option from the dropdown menu.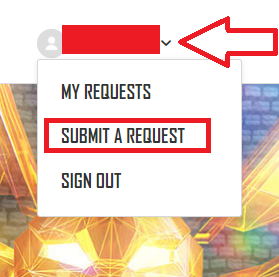 Step 7: Kindly choose your game client version/region. [Example: Singapore]. Your Free Fire account UID and in-game Nickname are pre-filled, you cannot change the data in the following fields.

Step 8: Kindly choose the type of request from the dropdown list shown.
Note: The scope of support is limited to the issues listed above. Requests for issues not listed above and/or submitted wrongly will not be entertained.

Step 9: Kindly click on "Payment Issue" to proceed. For diamonds not received, FreeFire customer support agents will need the following information:
Player ID:

In-game Name:

Screenshot/Information of your Payment:

You may get the information from SEAGM LiveChat, or refer to the steps above. [Step 2 and 3]
Step 10: Once submitted successfully, kindly wait for the team to check and respond.
How to check on replies from the FreeFire team regarding ticket(s) sent?

Step 1: Kindly tap on your Nickname and choose "MY REQUESTS" from the dropdown list.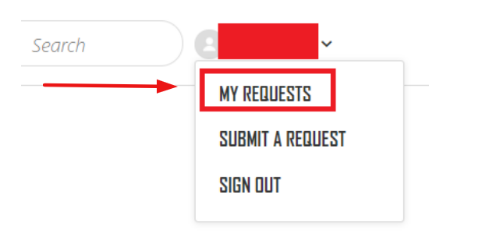 Step 2: Once clicked, you may see all requests that you had submitted. Kindly click the request to view replies/respond.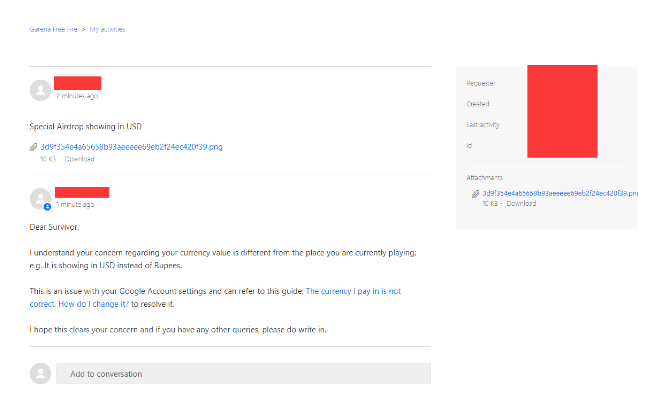 For any questions/inquiries on the payments, accounts, or game concerns, kindly directly contact the FreeFire Support Team for further assistance.
Thank you.
Visit the SEAGM Support site for quick answers and guides.
Need support? Contact our Customer Support via LiveChat.