A Voucher Code can be used during checkout at the "view cart page" for additional promotional discounts.
Learn how to use voucher code to enjoy savings, watch this video:
If the video won't play, try to follow the simple steps below:
Step 1: Add to cart the product you want to purchase > click "View Cart".

Step 2: At the View Cart Page, you can enter the voucher code on the left side footer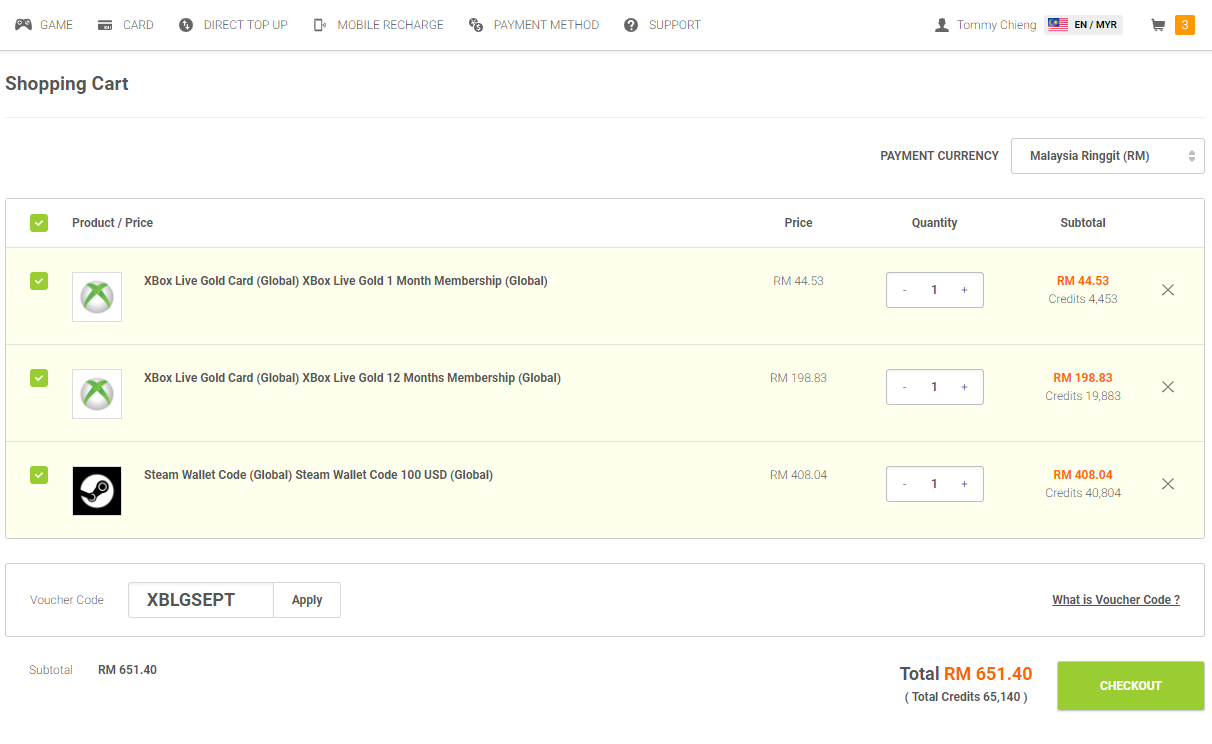 Step 3: Click Apply to apply the voucher code > the value in the voucher will appear in the Discount column > proceed to checkout and complete the payment.
Note:
Voucher codes are product specific discounts voucher codes.
Remember that each customer is only allowed ONE purchase.
Here are some quick tips when you face difficulty applying your voucher codes:
Copy-paste your voucher code as it is cAsE sensitIVE!
Check the Terms and Conditions of that voucher first before using it.
Thank you.
Visit the SEAGM Support site for quick answers and guides.
Need support? Contact our Customer Support via LiveChat.
Related articles:
How to Place an Order?